A classic spaghetti recipe with roasted garlic and tomatoes for those summer brunches because it is the time delving in easy breezy brunches with chilled wine glasses, preferably in both hands. This refreshing and effortless pasta is everything you need this season – the freshness of baby spinach (nothing like it, if it is home grown) juicy tomatoes and crunchy caramelized garlic cloves.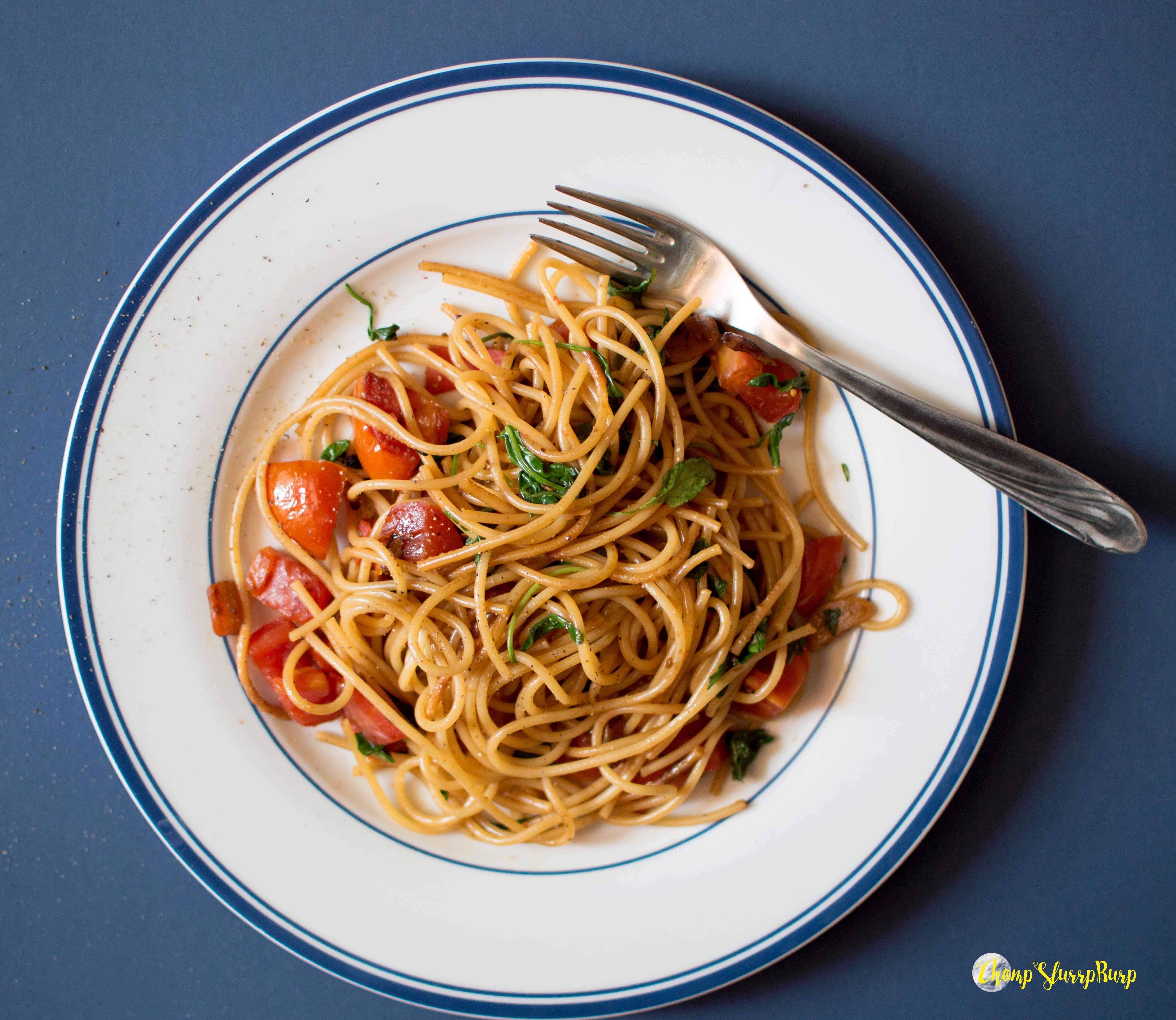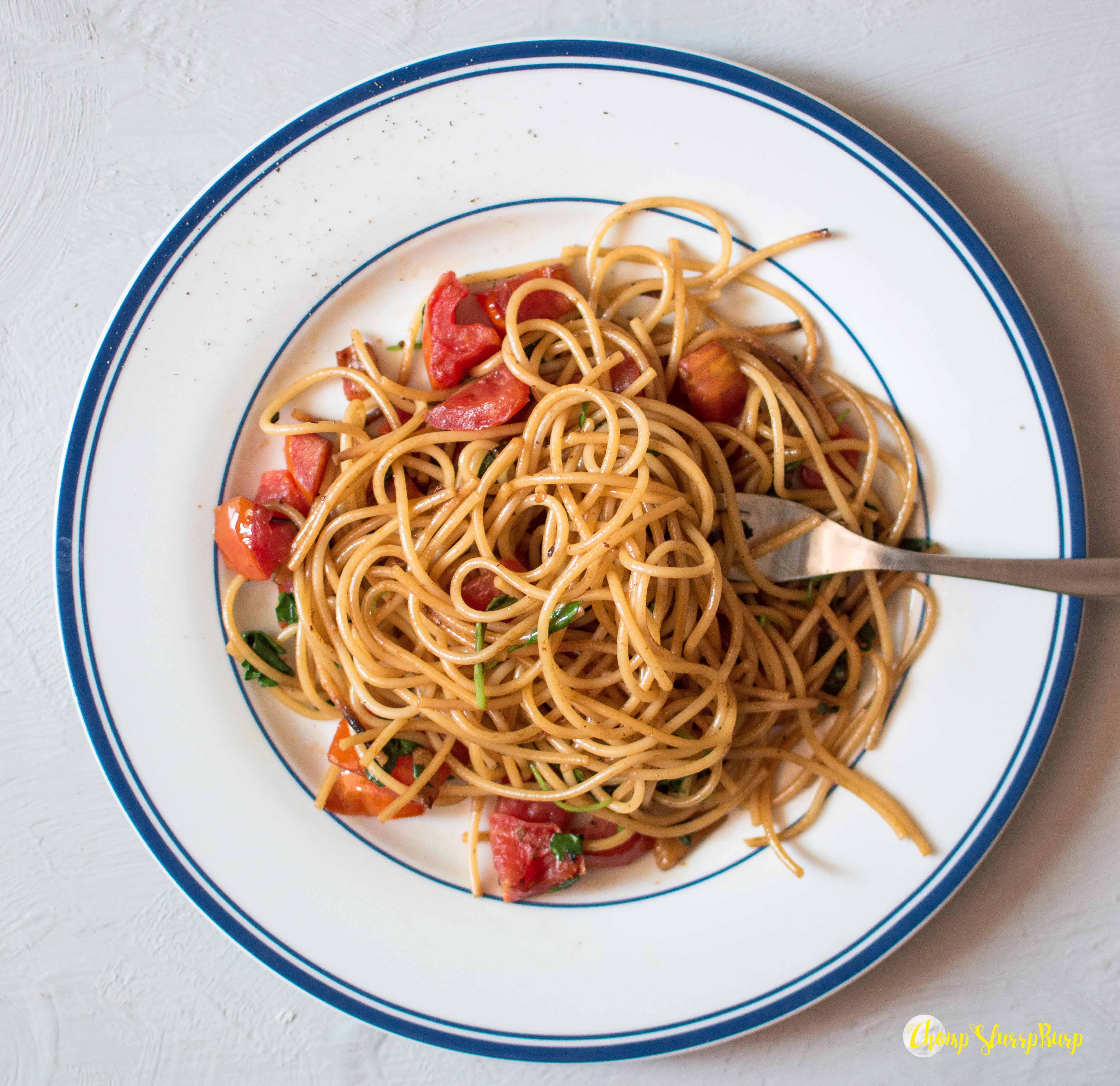 Ingredients (Serves One)
Spaghetti – handful of noodles
Tomatoes – 2 large
Garlic cloves – 5 to 6
Baby Spinach leaves, washed – about 20
Olive oil – 1tsp to cook + to garnish
Salt and pepper – to taste
Method
In a large pan, boil water with a pinch of salt. Add the spaghetti and cook until al dente. Strain and run under cold water to retain the crunch.
Finely slice the garlic cloves.
Heat oil in a pan and add the garlic cloves, cook till fragrant and brown.
Chop the tomatoes into big chunks.
Add to the pan and cook for 2 to 3 minutes.
Splash with 1 tablespoon of water and scrape off the pan. Simmer and let cook for another minute. This is particularly important as this will add the punch of flavor to the pasta.
Add the spaghetti and toss to mix all the flavors.
Add salt as per your taste and mix.
Roughly tear apart the washed spinach leaves and add to the pan. Cook for not more than a minute to ensure the spinach does not reduce completely.
Top with olive oil and pepper and serve.
Have summer brunching recipes that I might be interested in? Do shoot them my way.
Happy Chomping with the rest of my recipes 🙂