All the heavy curries and gravies just don't bode well with summer and humidity. So, it is pretty obvious to take a detour during the horrid months and create fresher things. Mom made this lemon chicken, topped with lemongrass essence and it was super refreshing. Read on for this easy peasy lemon squeezy recipe, quite literally.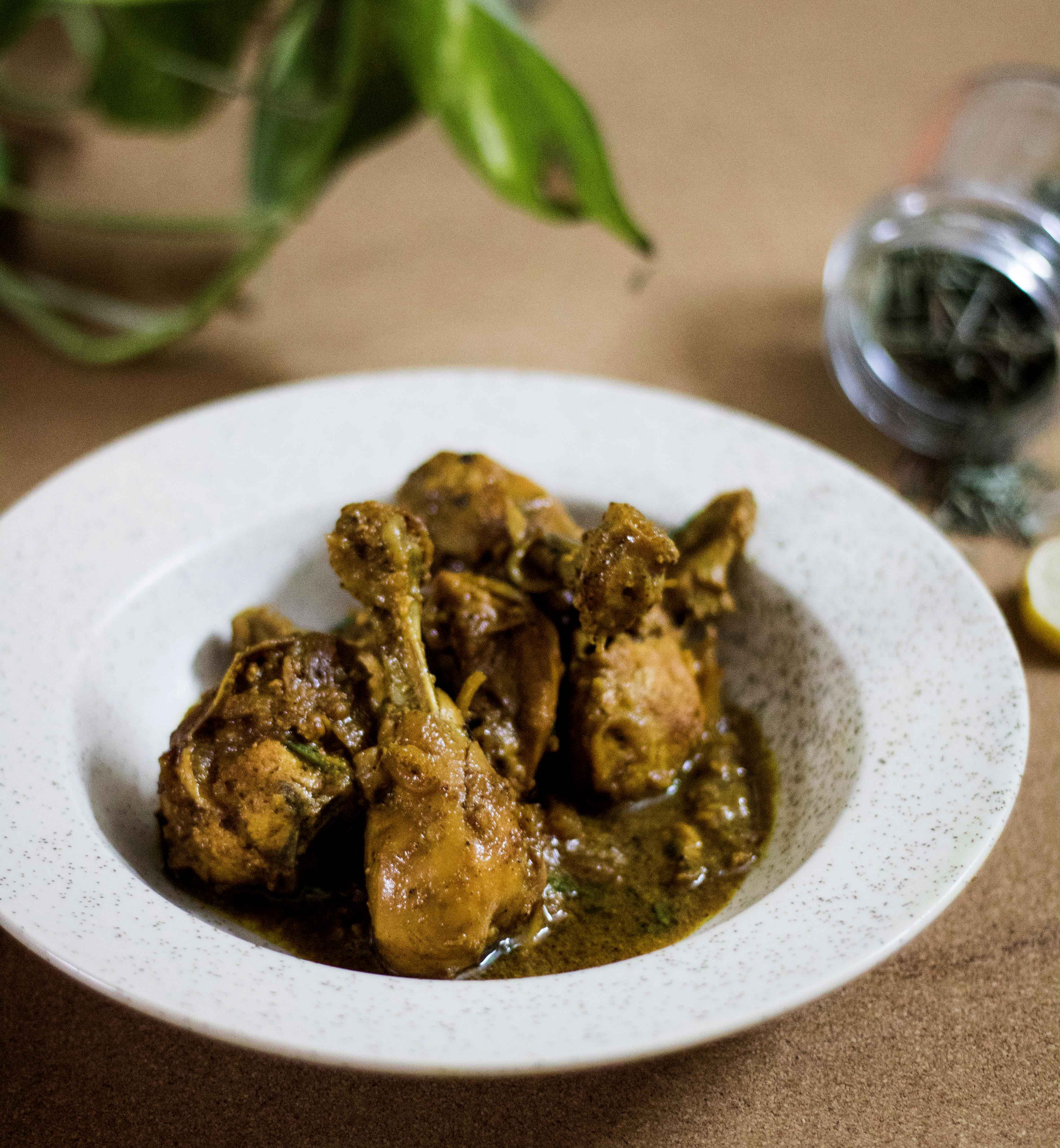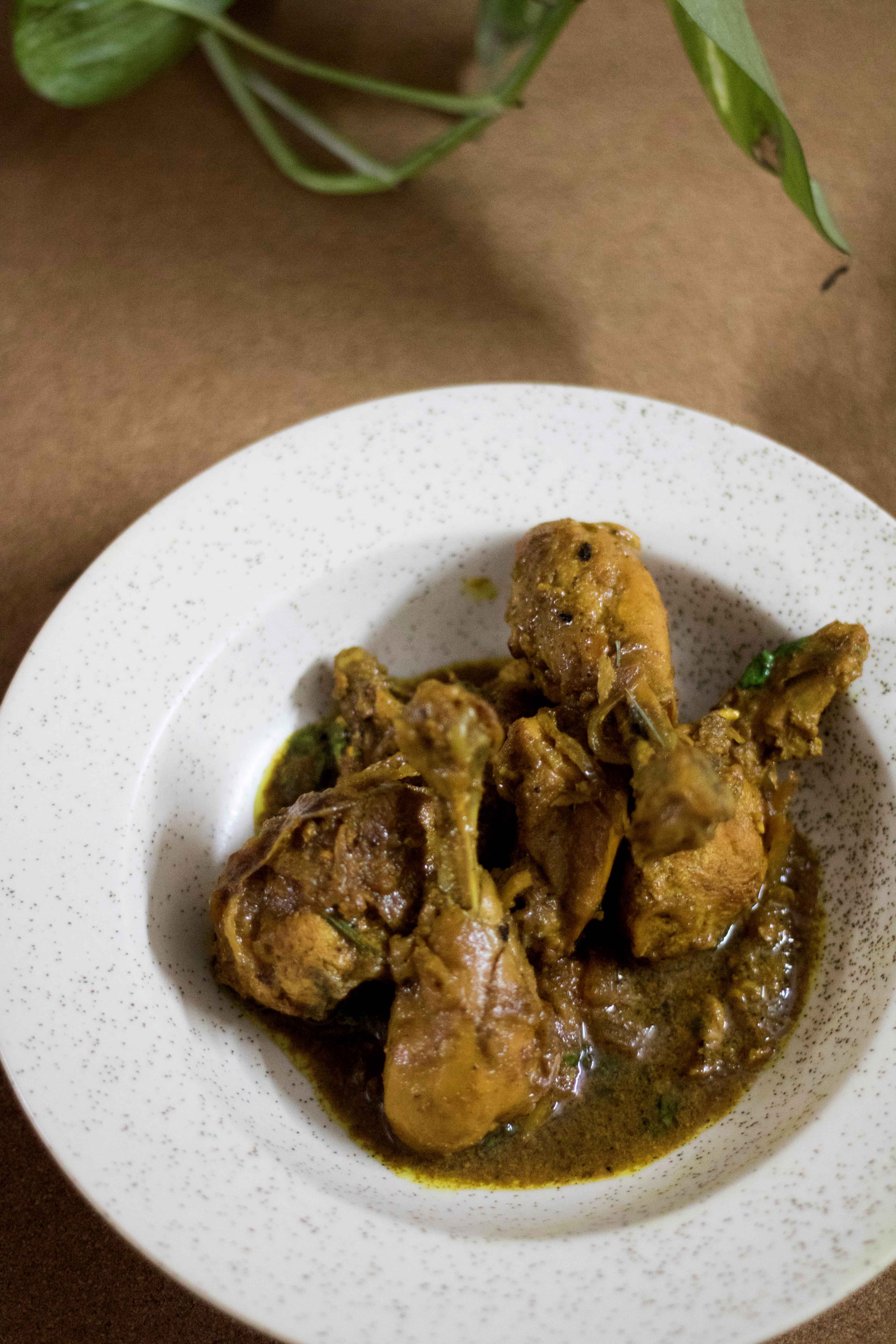 Ingredients
Serves 3 to 4
Chicken – 750 gms
Curd – 50 gms
Lemon juice – 1 Lemon
Onions – 2 large, finely chopped
Garlic – 5 medium sized cloves, finely chopped
Ginger – 1-inch cube, finely chopped
Fresh lemongrass – Handful
Black pepper powder – 1/2 tsp
Salt – to taste
Turmeric – 2 tsp
Bay leaves – 2
Mustard Oil – 2 tbsp
Method
Wash chicken and marinate with curd, Lemon juice, salt, and turmeric. Set aside for 2 hours.
Boil fresh lemongrass in 1 glass of water on low flame for five minutes and keep aside.
Heat oil in a heavy bottom pan, add bay leaves. Add chopped onion, saute until pink in color, add chopped ginger garlic. Saute for a minute.
Add marinated chicken, black pepper powder, and salt.
Cook the chicken by adding plain water in between if required.
Sieve the lemongrass water. When chicken is done add lemongrass water to make a thick gravy, bring it to boil and lower the flame for 5 minutes. Switch off the gas stove.
Let it sit for at least 15 minutes to absorb all flavors.