With a healthier eating shift, finding new options which are healthy and delicious all at once. What is heartier than dry fruits! Nothing gives you more good calories and instant energy than lots and lots of dry fruits. Nature's Treasure has come up with a stellar way of ensuring you eat lots and lots of dry fruits all across the year. Coated with natural flavors, they have over 100 different varieties and flavors.
Organic with no added preservatives and they use the highest quality ingredients. I tried their blueberry flavored raisins, Kulfi coated almonds and Lemon-mint cashew nuts. My absolute favourite from the lot were the blueberry coated raisins – huge, mildly sweet and have instantly become an addition to my breakfast spread.
Added these raisins to my yogurt-cereal bowl to add natural sweetness and a lot of crunch. Also alternated with the Kulfi flavored almonds with a thickset kulfi coating on almonds. The lemon mint cashews make for pretty punchy chai time snacks.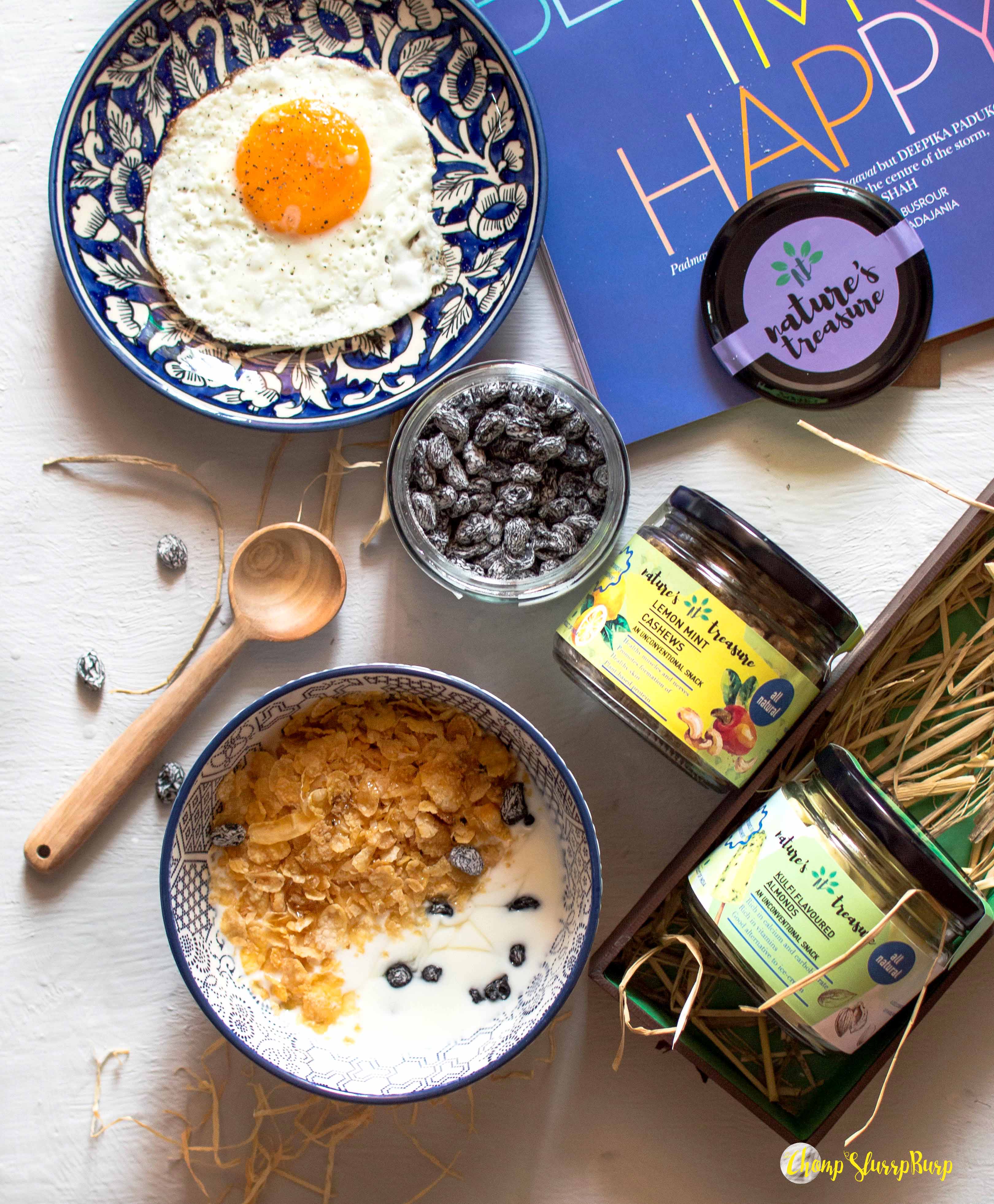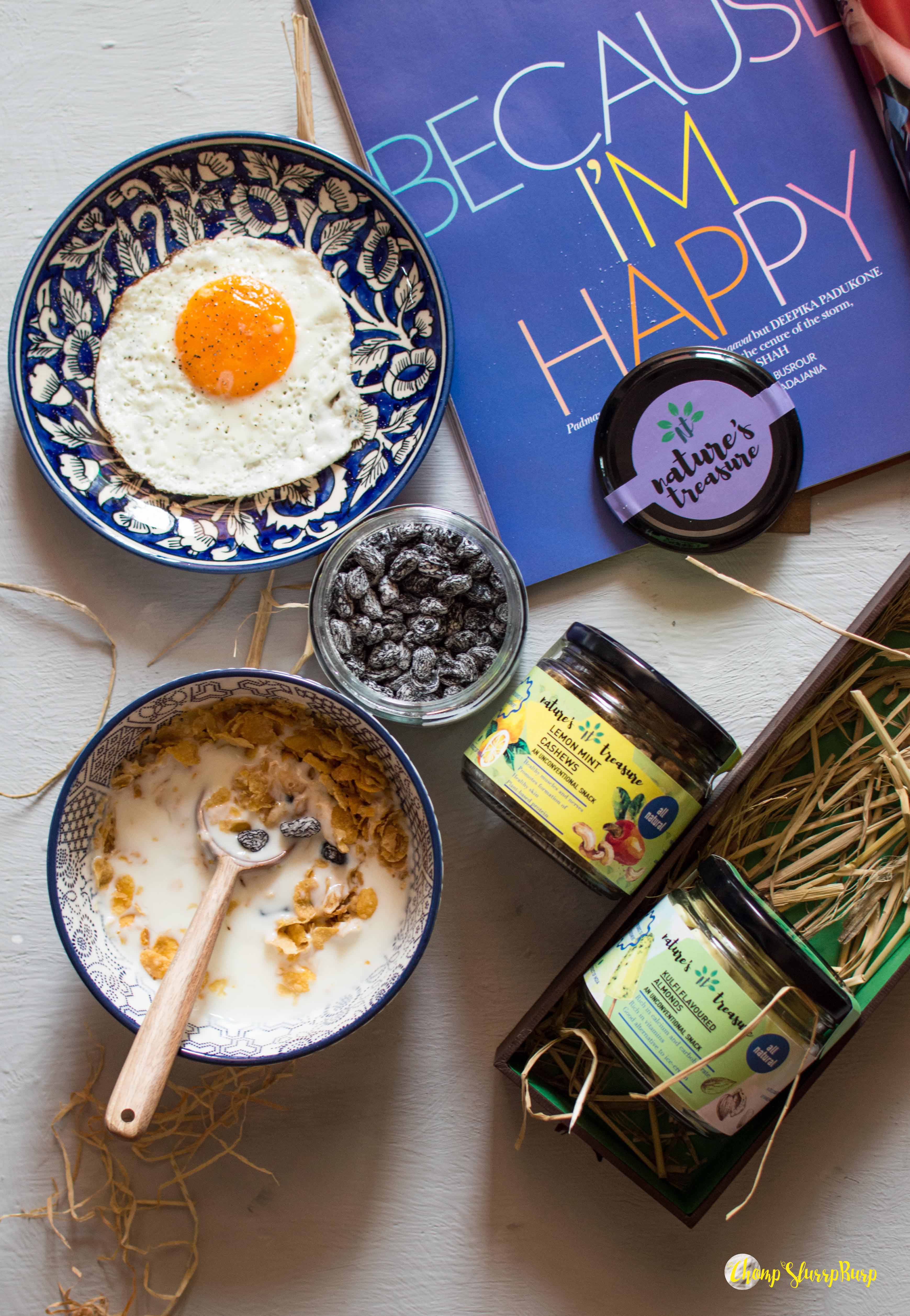 The flavored nuts are available at Modern Bazaar and other supermarkets and they are also going to be available on Amazon soon.
Follow them on Instagram @naturessbasketindia
Facebook – dryfruits.naturestreasure
You guys can also direct your inquiries – naturestreasure.india@gmail.com
And the raisins are without a doubt on the top of the list.