Raising Italian cuisine from much more than just a pizza pie. Artusi Ristorante is one of the finest places for freshly rolled pasta, hearty mains, and traditional desserts. With a touch of vintage nostalgia, a fireplace and monochrome frames. Artusi Ristorante also has a beautiful wine list and even stunning wine cocktails.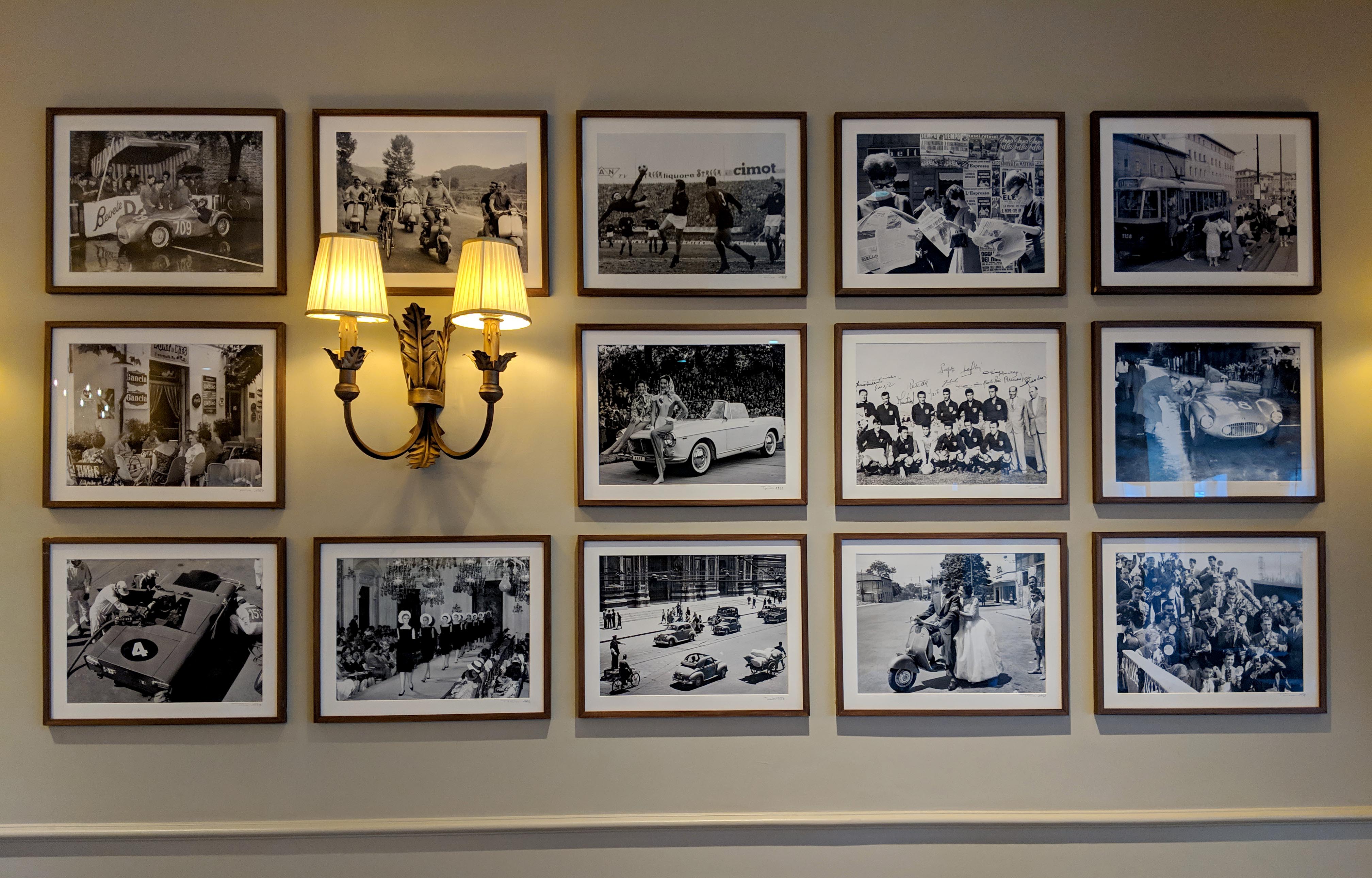 Cocktails
Move over just sangria, and try some wine cocktails with bitters and Campari. Their sangria is also noteworthy, with a much stronger concoction and fresh fruits.
Amuse Bouche
We started with a baked quiche with Gorgonzola cheese and a drizzle of Balsamic.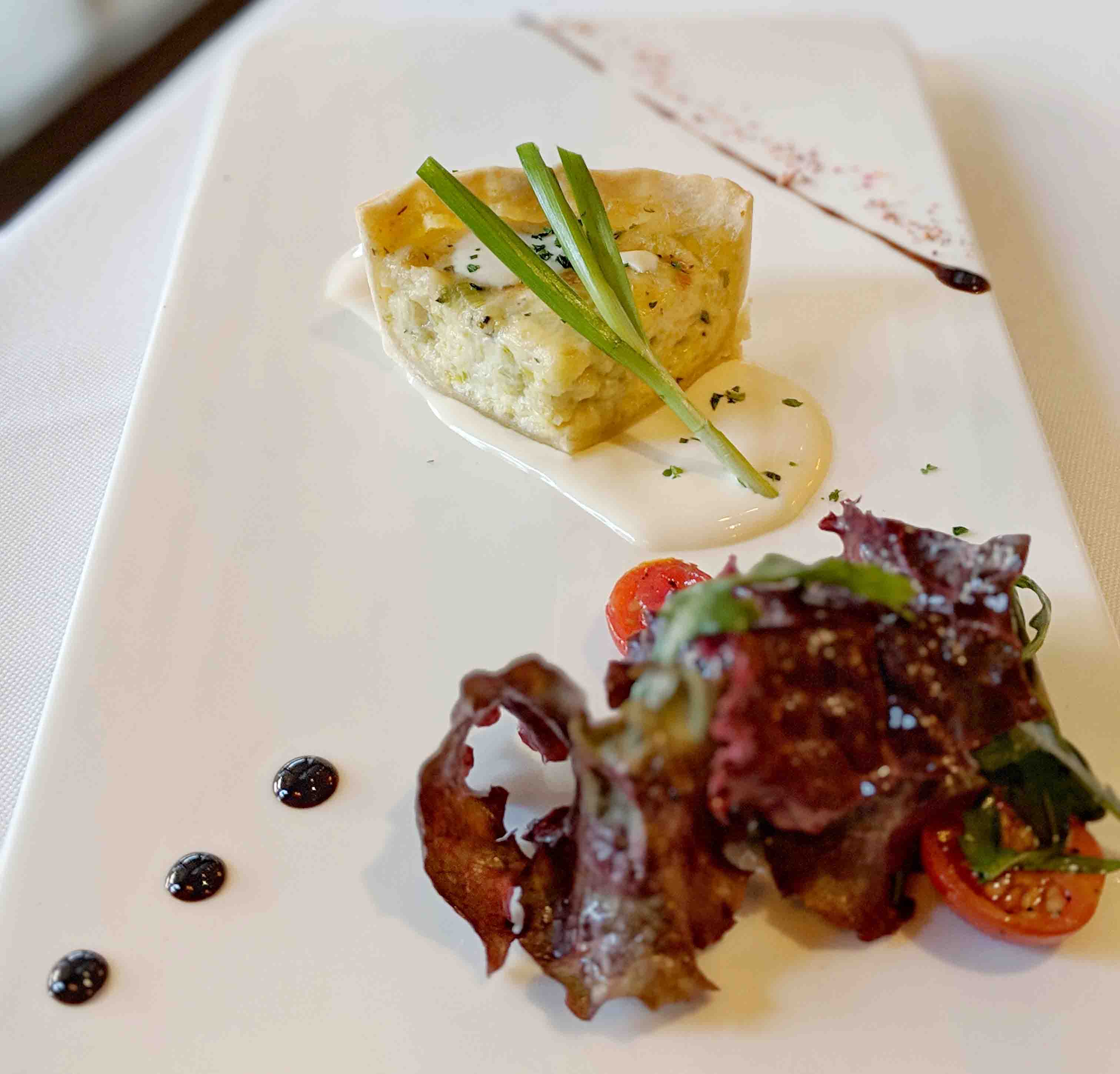 Salad
Artichokes and Pecorino Salad. Rocket leaves, greens, Baby Artichokes, and Pecorino cheese. Topped with a refreshing lemon juice dressing and a drizzle of Balsamic. There was a slight imbalance and the garden leaves were a tad more overpowering. Absolutely loved the fresh acidity and the textures brought by the cheese.
Hand Made Pasta
We tried a bunch of small portions of their signature handmade pasta. With truffles in the season, we tried White Truffles, truffle oil, and Chitarra pasta. Considered to be a delicacy and only available from October to December in Piedmont. This lightly tossed, freshly rolled Chitarra has a beautiful bite. And the aromatic, subtle flavours of truffles are a treat. Chitarra Carbonara. Hand rolled spaghetti Chitarra with eggs, cheese, bacon, and cream, topped with a sprig of rosemary. Ravioli stuffed with Burrata with fresh tomatoes and calamari. Freshly made ravioli, stuffed with Burrata, paired with sweet chunky tomatoes and lightly tossed calamari. And of course, some extra Parmesan cheese. Reginette al Ragu Bolognese. Flat hand made noodles, with Bologna sauce. A minced pork and tomato concoction tossed with the bread noodles.
Mains
Our main plates included Pork Chops and Branzino al Vapore. Branzino al Vapore is a super healthy option with sea bass. Cooked in a Cartoccio bag, with steamed vegetables and a light broth. The pork chops on the other hand are much more indulgent. Grilled pork chops, creamy mashed potatoes, tossed vegetables, jus and balsamic.
Desserts
Two traditional Italian desserts, we wound up our meal with Panna Cotta and Tiramisu. A traditional Italian Panna Cotta set to a jumpy, delectable consistency. With candied almonds, honey drizzle and home made fig jam. The Tiramisu was much more boozy than what we are used to. Made with Italian coffee and brandy, this was an absolute treat.
Artusi Ristorante's must haves include their hand rolled pasta, desserts and wine cocktails. Also, do try their White truffles, whenever you visit them in the season.
Where? Artusi Ristorante, Two Horizon Centre, Golf Course Road, Gurgaon
Price for two – INR 3500 approx
Cuisine – Italian