Perched at the 28th Floor of The Lalit, is the hottest new Asian place. At OKO, they have created a very inclusive environment. Women dominated staff, members from the LGBTQI community, and differently abled. OKO also gives you a stunning view of the city. Lutyen's Delhi on one side and Connaught Place on the other. And the best part, also from their loos.
OKO is a Pan-Asian restaurant with delicacies from China, Japan, Thailand, Indonesia, and Korea. OKO is lead by Chef Suriya, and is the fifth of its kind in the country.
Sushi
I have recently been hogging on so much sushi that I needed a winner to make me reach out for more. And I found one. The Crunchy Yasai Roll  was amazing. Crunchy fried nori, cucumber, carrot, cream cheese and a drizzle of soy sauce.
Salad
Som Woon Sen – glass noodles salad with onions, fresh coriander leaves, tomatoes, carrots, celery, and cashew nuts. The glass noodle salad was slightly on the spicier side for my liking.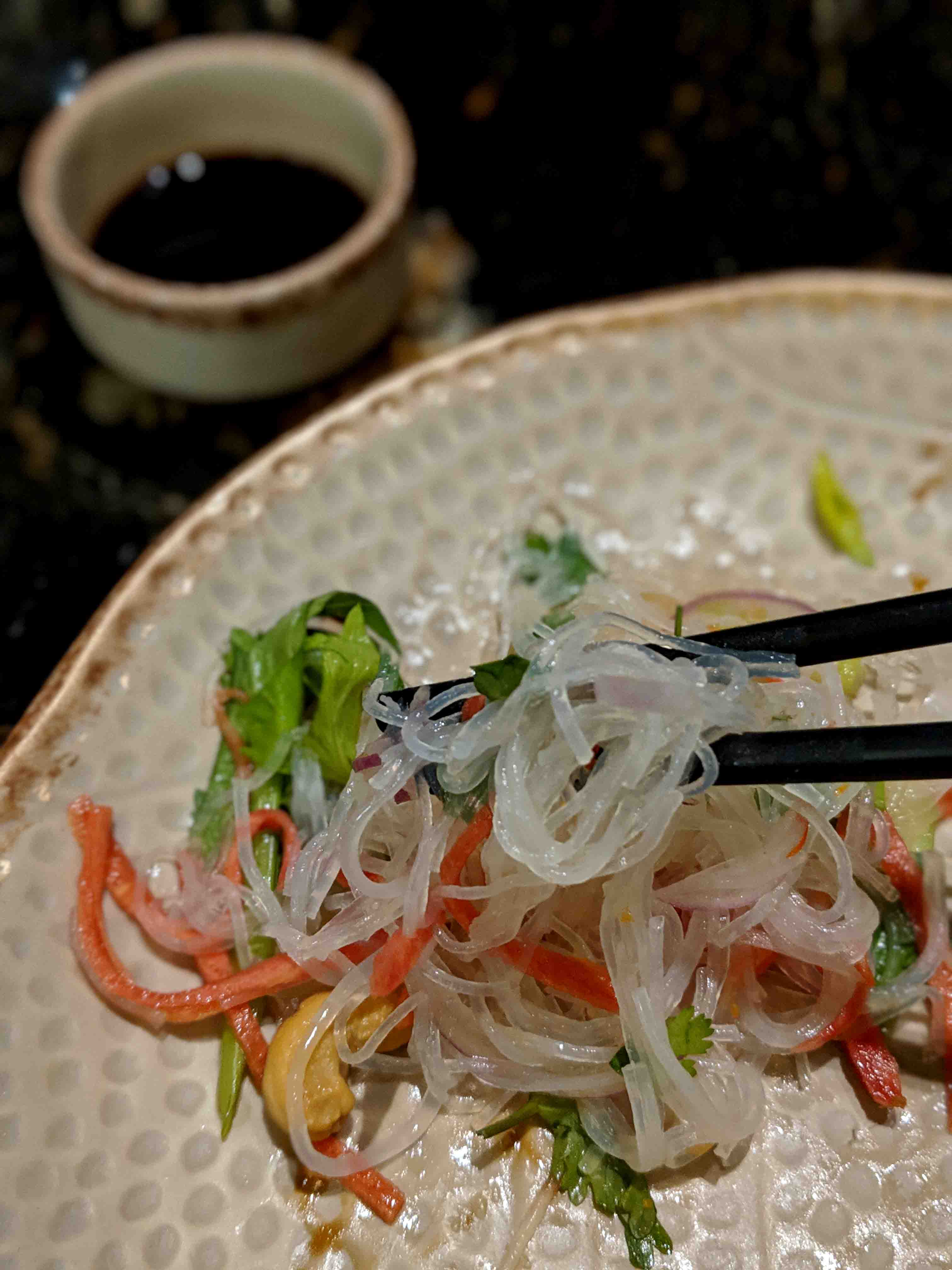 Dimsum
Crystal dumplings, sui mai and potstickers. I really like the dumplings at OKO. And vegetarian ones surprisingly so much more flavoursome than the meaty ones.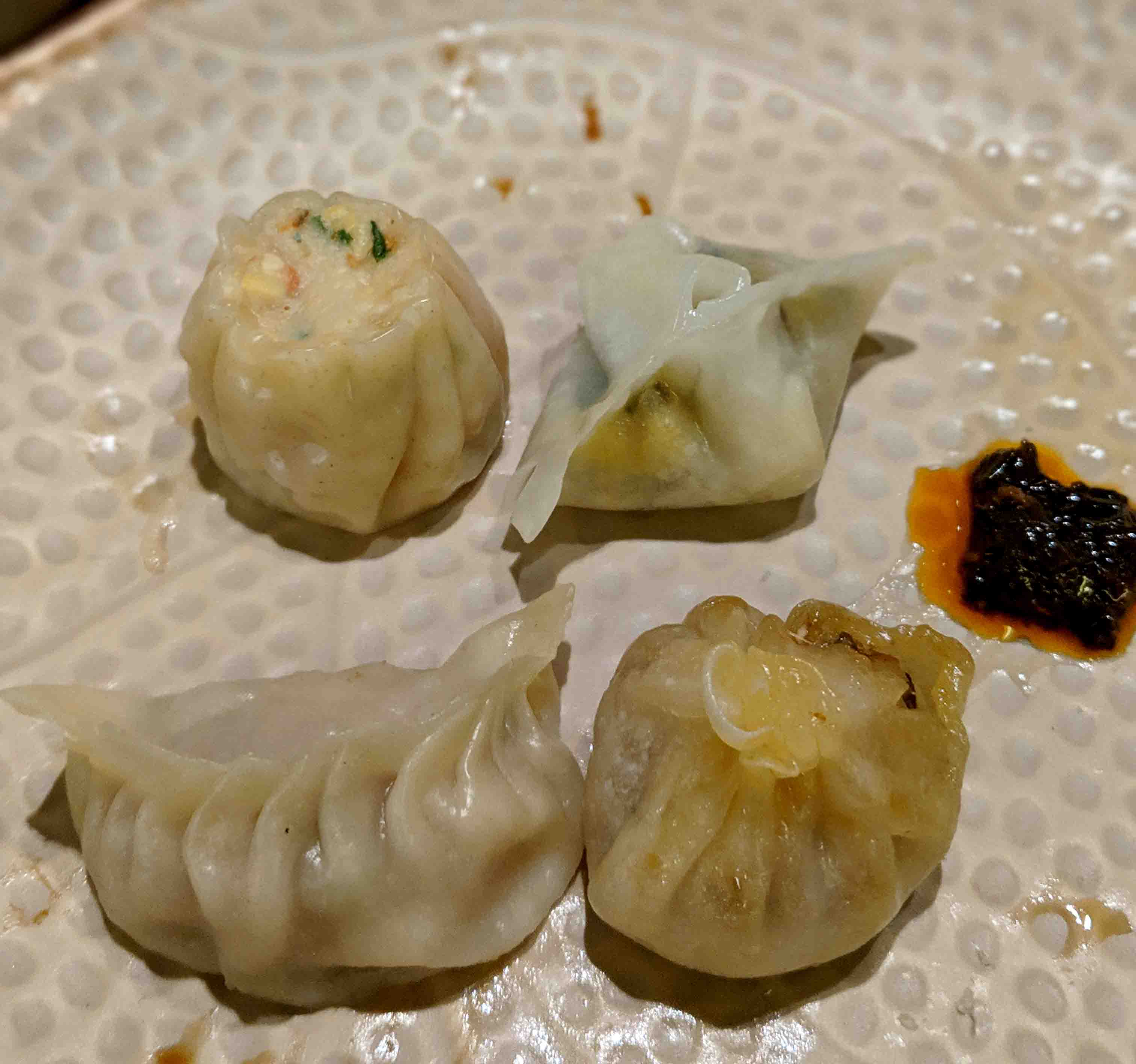 Mains
Main course pairings with jasmine rice and noodles and Chinese and Thai mains. Crispy shredded lamb, bell pepper, scallion and garlic was a standout. Chicken sweet and spicy herbs, carrots, scallions and a sweet sauce. Red Thai Curry – their chicken red Thai curry was my favourite. Light coconut milk curry, baby aubergines, succulent chicken bits and light lemongrass flavours. Stir-fried vegetables, water chestnuts, pokchoy with burnt garlic, simple and yet absolutely spiffing.
Wash it down with loads of Jasmine tea.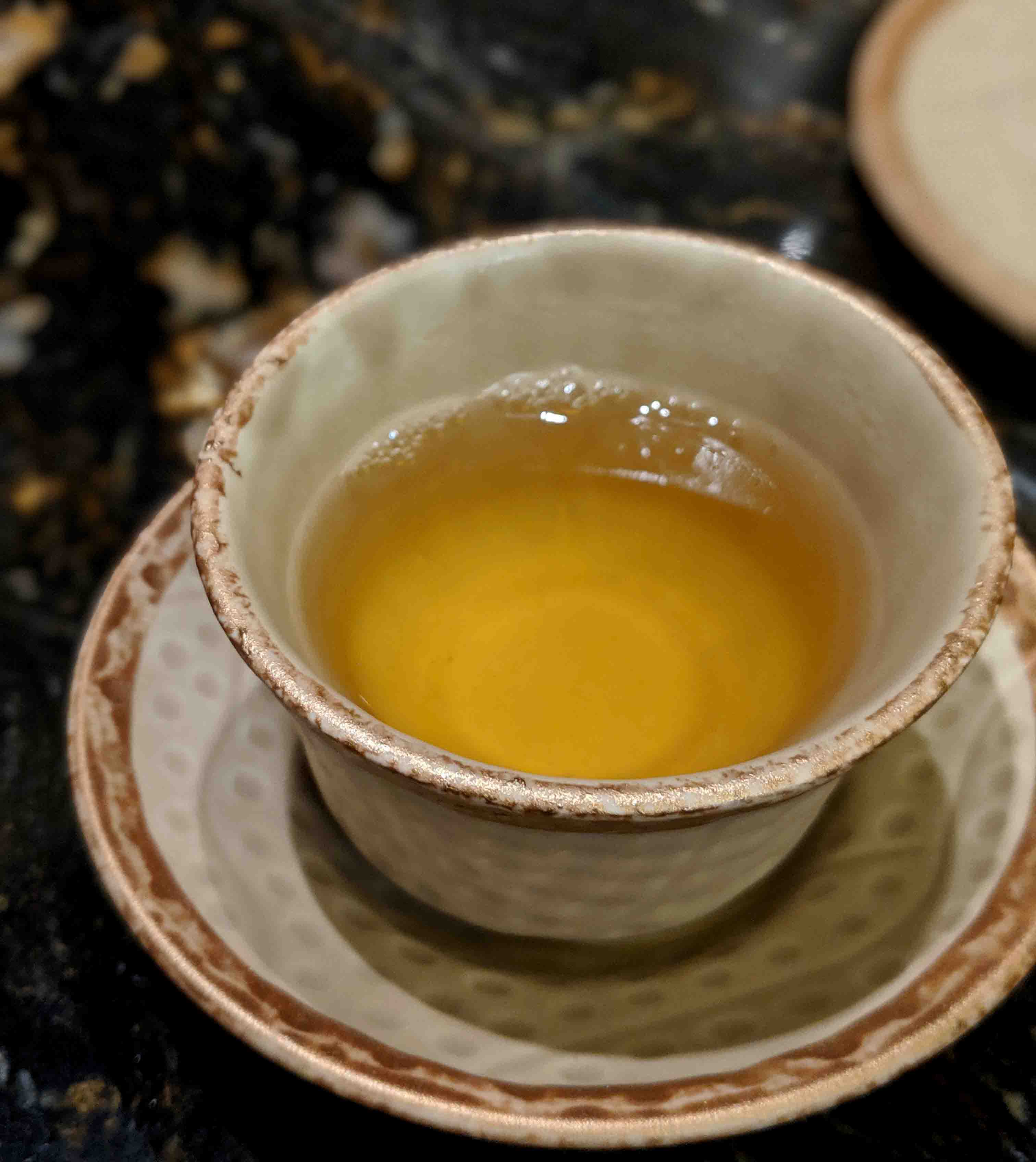 I really enjoyed their warm service, inclusive atmosphere, and of course the view. Their crunchy nori sushi and dumplings are delish. Red Thai curry and stir-fried veggies are must-haves as well.
Where? OKO, The Lalit, Barakhamba Road
Price for two – 3500 INR approx
Cuisine – Pan Asian