Summer calls for fresh curries and refreshing meal bowls – this coconut and lemongrass bowl is power packed with fresh vegetables, a light soupy curry and a dash of lemon juice and sesame seeds.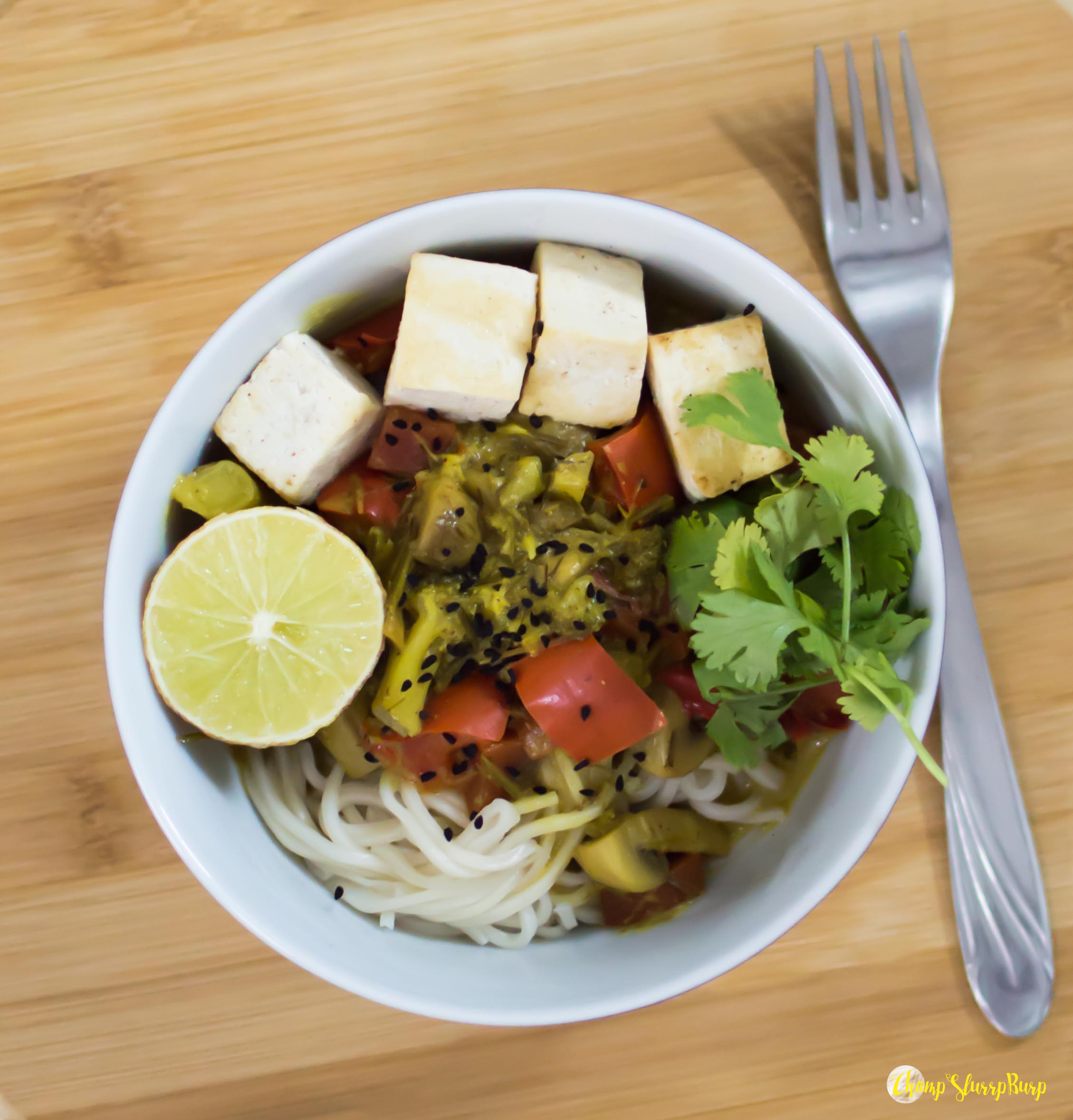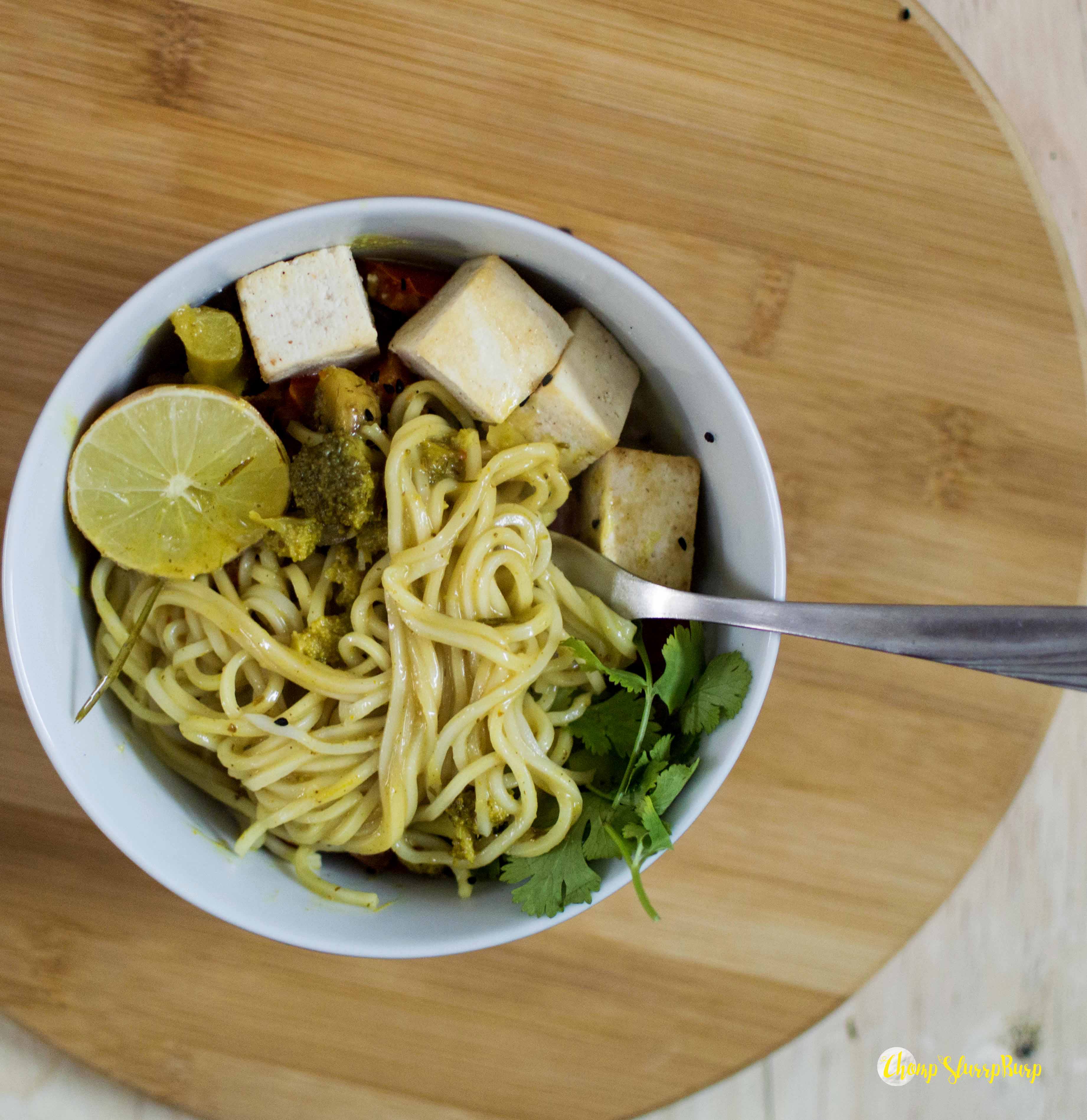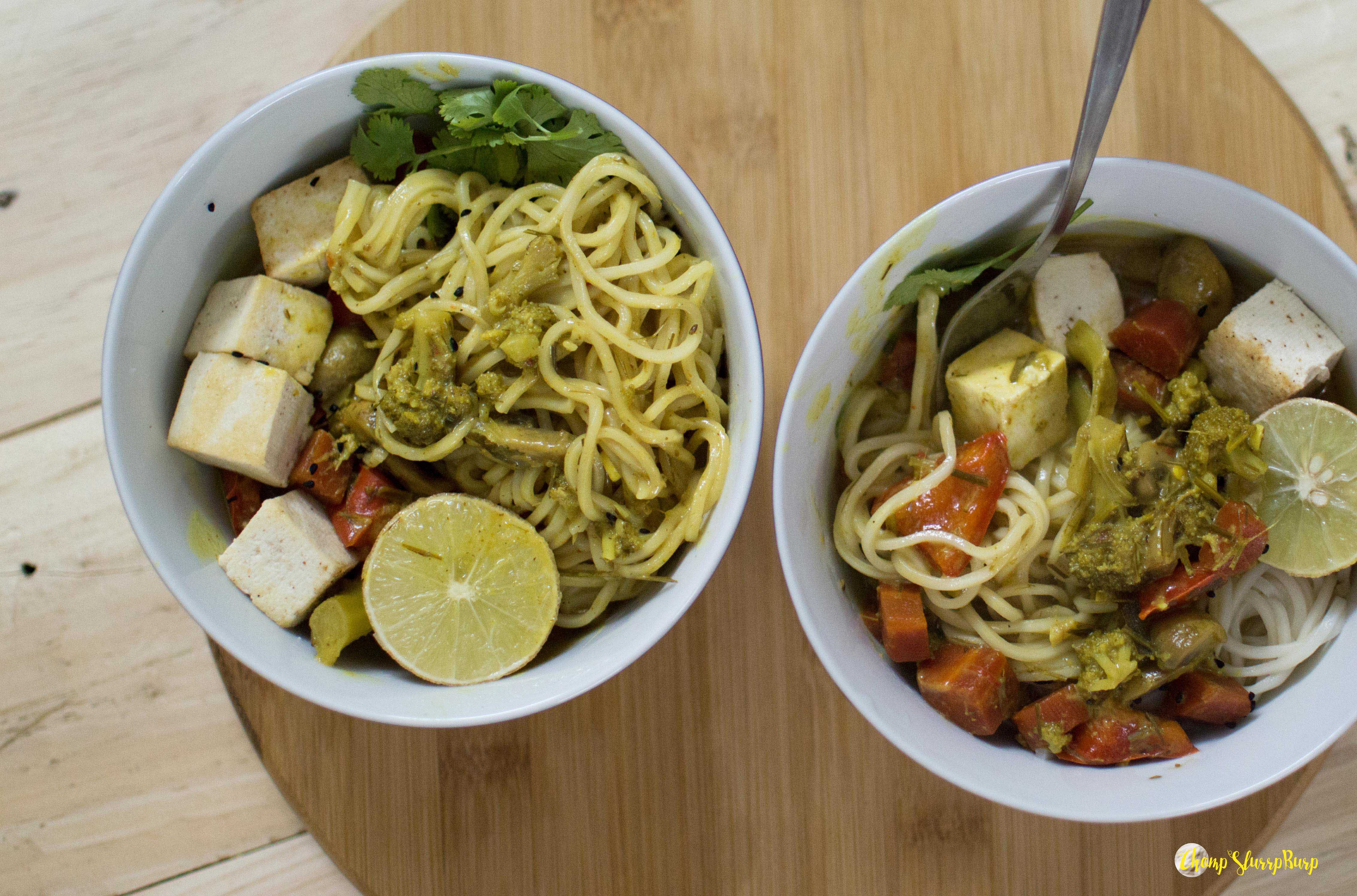 Ingredients
Serves 4
Noodles – 300g
Coconut milk – 400mL
Lemongrass stalk – 3 long ones
Red bell pepper – 1
Broccoli – 1
Carrots – 2
Tofu – 200g
Mushrooms – 1 packet
Garlic cloves – 8 to 10
Dried red chilly – 1
Turmeric – 3tsp
Soy sauce – 2tsp
Salt – to taste
Olive oil – to cook
Sesame seeds – to garnish
Lemon wedge – to garnish
Fresh coriander leaves – to garnish
Method –
Wash all the vegetables thoroughly.
Chop the mushrooms into quarters and microwave on high for 1 minute. Drain the extra water and set aside.
Cut the broccoli florets and microwave on high for 1 minute and set aside to cool down.
Chop the carrots and bell pepper in equal sized piece and finely chop the garlic cloves.
Cut the tofu piece into square pieces. Heat all in a large pan and the tofu pieces. Cook the tofu on all sides evenly and set aside.
Heat a little more oil in the pan and add the chopped garlic. Cook till the garlic is slightly brown.
Add all the vegetables to the pan and cook for about five minutes.
Add the coconut milk and the same amount of water and simmer.
Add the turmeric, soy sauce and red chilly and bring to a boil.
Let it simmer and cook for 10 minutes.
Meanwhile, in a separate pan, add the noodles in boiling water with a pinch of salt and cook till the noodles are done. Drain and soak in cold water to prevent sticking.
Take a bowl and add the noodle bed. Laden in the curry, be sure to put in all the vegetables, add the tofu, fresh coriander leaves, sesame seeds, and a lemon wedge.
Happy Summer and Happy Chomping 🙂