Forever on the look-out for trying something new and exciting for breakfast, I thought of cooking up my version of Eggs Shakshuka. The traditional Mediterranean eggs are very flavoursome and healthy to boot. The traditional version has a lot of chunky tomatoes, fresh cheese and eggs poached into the mix. I made a more inspired and much lighter version of eggs shakshuka using only homely ingredients.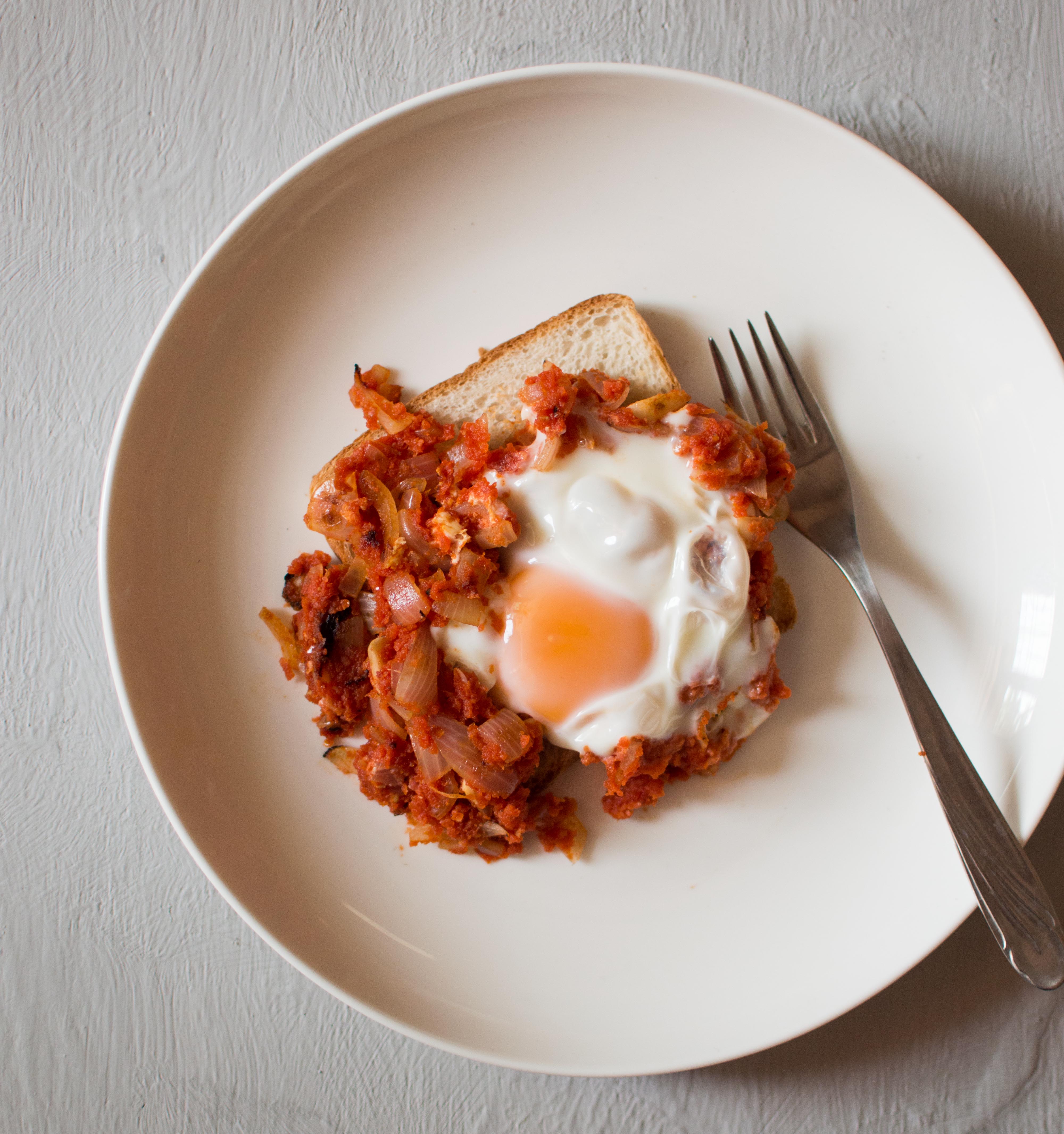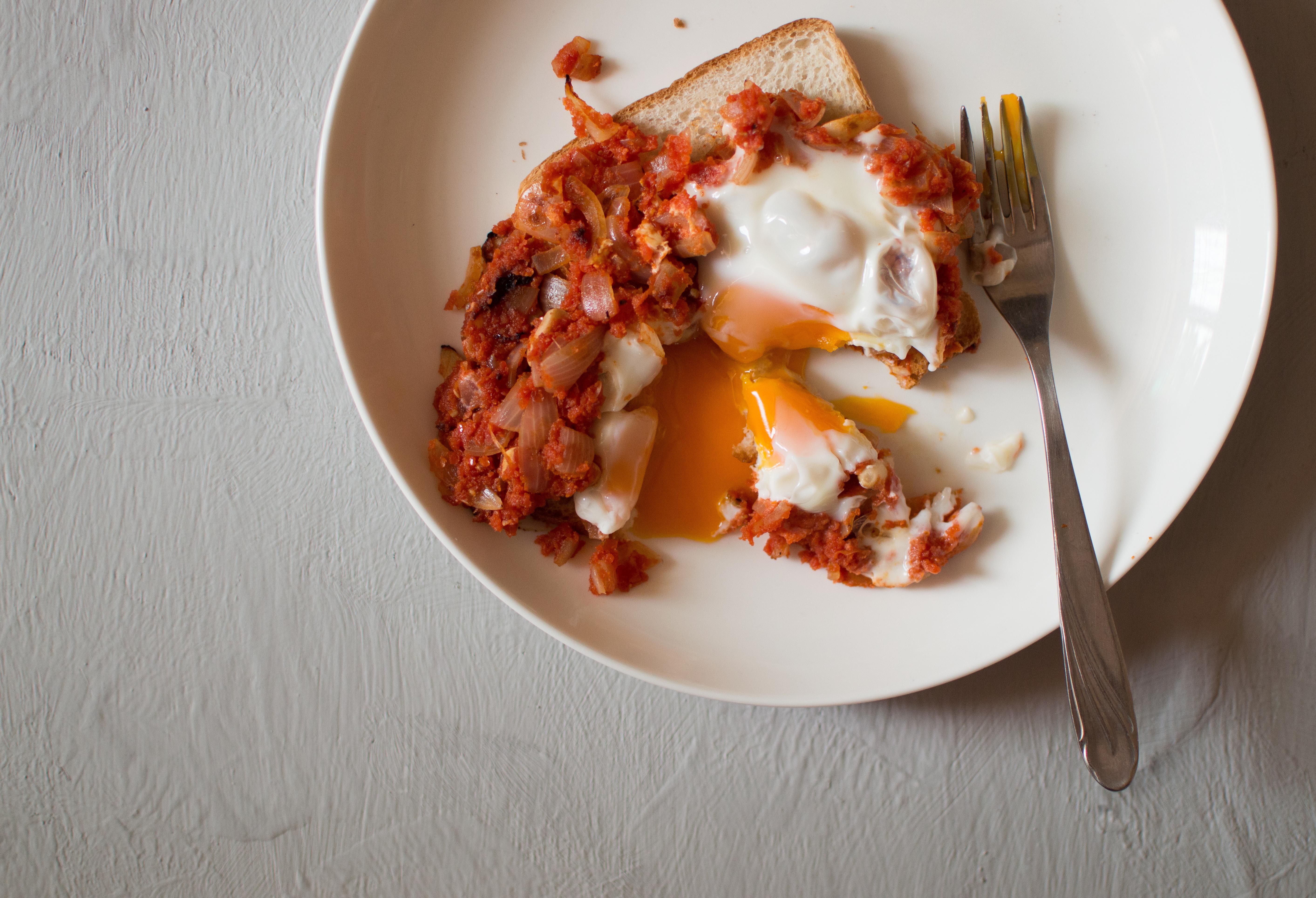 Ingredients – (Serves 1 for a light breakfast)
Tomatoes –  2 large
Onion – 1 medium
Red chilly powder – 1tsp
Garlic cloves – 2 medium sized
Egg – 1
Olive oil – 1tsp
Salt and pepper – to taste
Method –
Wash the tomatoes and chop into 8s. Put all the pieces into a mixer jar and grind till a smooth paste.
Peel the onion and chop it roughly.
Chop the garlic cloves finely.
Heat olive oil in a pan and add the chopped garlic and cook for 2 minutes.
Add the onions and cook until transparent.
Add the tomato paste and red chilly powder, salt and pepper and mix well.
Cook until a thick paste is formed.
Make a cavity in the paste, something like a doughnut and break the egg into it.
Cover and cook for 2 minutes until the egg has fluffed up.
Scoop it all out and serve with toast.
Makes for a super healthy breakfast and the egg porn is unparalleled.
Going to share some of my summer holiday favourite breakfasts soon. Stay Tuned after grabbing a bite of Eggs Shakshuka 🙂
Find other interesting recipes here.