Always on the lookout for some interesting and beguiling eateries, we came across EVOO Eatery and Pizzeria and were left spell-bound by their warmth, minimal beauty, and impeccable Italian food. The family-run cafe serves authentic Napolitana pizza, fresh meats and bread and amazing coffee.
We started with smooth coffee, a cup of a classic Americano and a hot cappuccino. The coffee is strong, not bitter and the froth in the cappuccino is one that is quite uncommon these days.
We ordered the Lamb meatball skillet and the house recommendation, Sundried tomato Arancini. Minced lamb meatballs infused with rosemary served in a thick and flavorsome marinara sauce with smoked mozzarella and served with freshly baked bread. The meatballs were juicy, succulent and withholding their excellent texture. The bread accompanying is one of the freshest bakes I have had. The arancini was a recommendation, and I am so glad we went along with it. Crunchy fried with cheese, garlic bits, and potato mash, served with the freshest pesto ever, the arancini made for the perfect snack.
Melanzana Pizza – an authentic Napolitina crust, grilled zucchini, roasted bell pepper, oven dried tomatoes, buffalo mozzarella and topped with rocket leaves. The soft crust, most appetizing cheese, and freshest vegetables on a bed of thick tomato sauce and topped with some of their impeccable pesto. This pizza was the perfect example of "No one can eat just one" as we simply couldn't resist!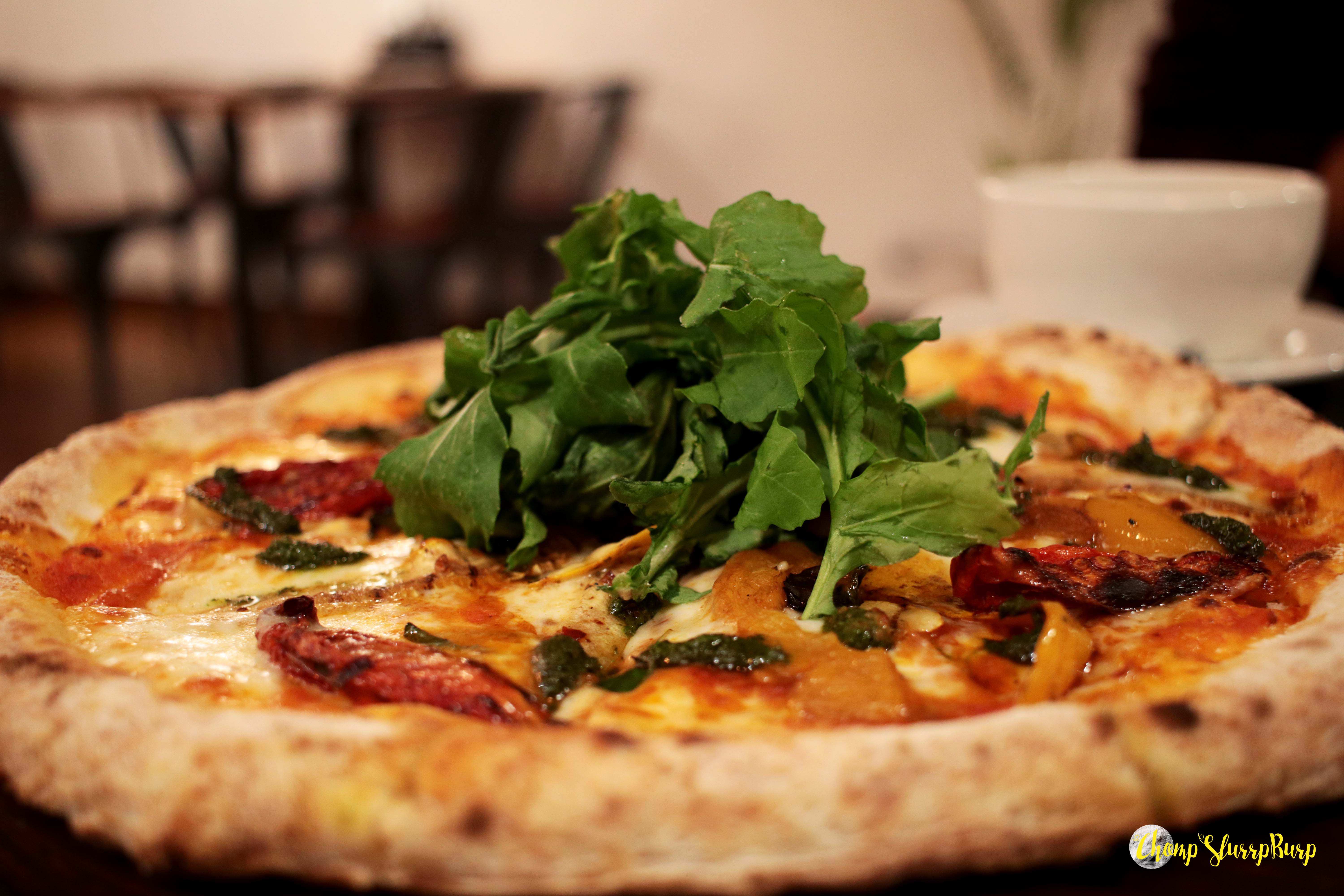 Word on the street is that their Tiramisu is insane, so that shall be devoured on our next visit here. But what amazing, hearty Italian!
Where? EVOO Eatery and Pizzeria, Geetanjali Enclave, Near Malviya Nagar
Price for two – 1200INR
Cuisine – Italian