Hotel Delmaar brings back the romance of the bygone times with all things vintage and comfort food. The newest reason for you to visit Select City Walk sits on the second floor, next to Yum Yum Cha. They have completely revamped the place, papered with muted wallpapers, vintage prints, and muted walls. A classic checkboard floor reeks of classic European, top with up with your favourite plates of comfort food. Think classic Mac and Cheese, Ravioli, a giant burger, and great coffee.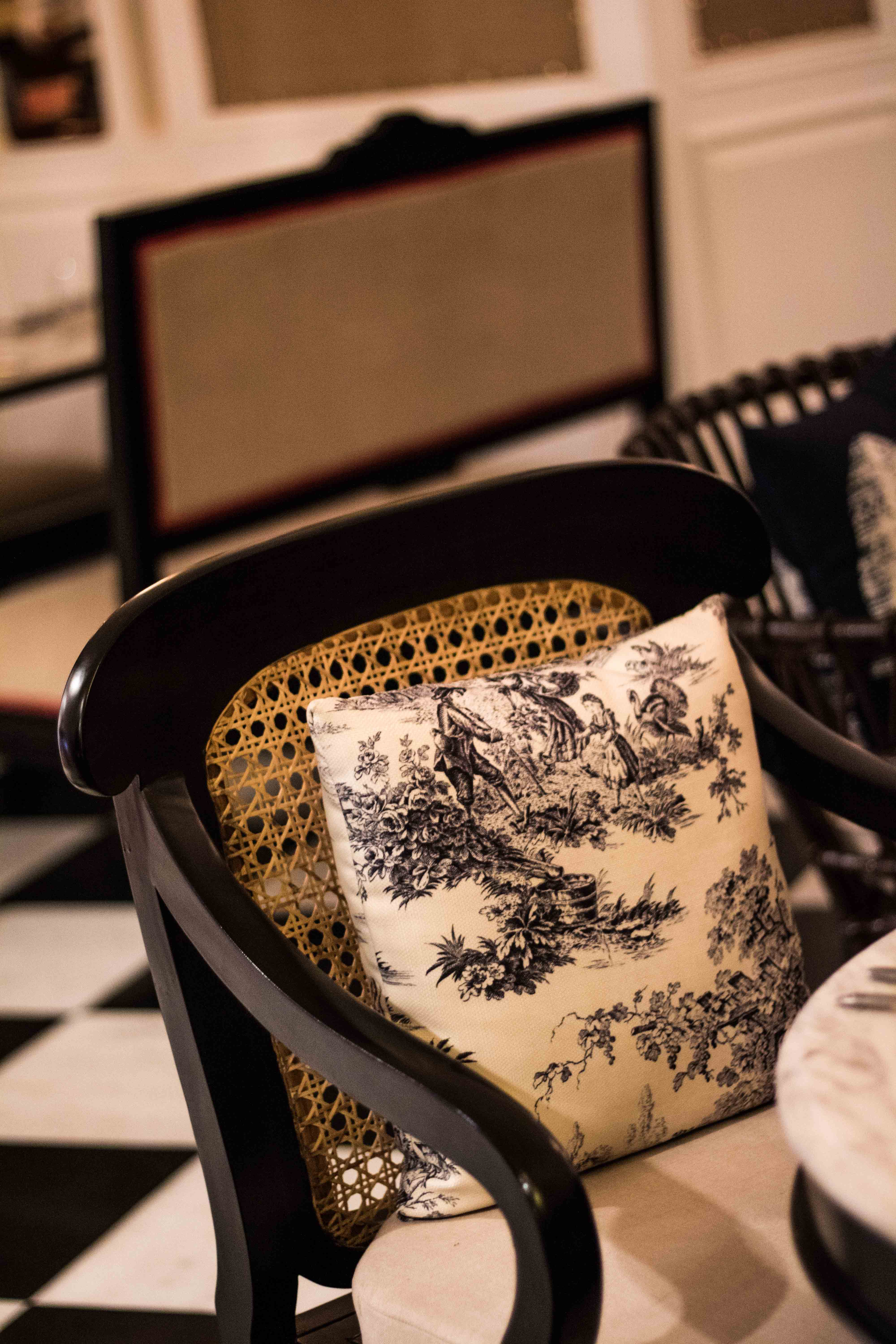 Small Plates
We started with Pulled pork and mushroom croquettes. Pulled pork and mushroom with a center of molten cheese and deep fried to crispiness. The addition of cheese to the bottom added a surprise element elevating the simple dish supremely. The meatiness of pulled pork and mushrooms mingled beautifully into one another. Garlic and Paprika prawns – fresh prawns, garlic, paprika shards in olive oil served with garlic crostini. Juicy prawns tossed with garlic, I personally would have liked a slightly more buttery touch to it.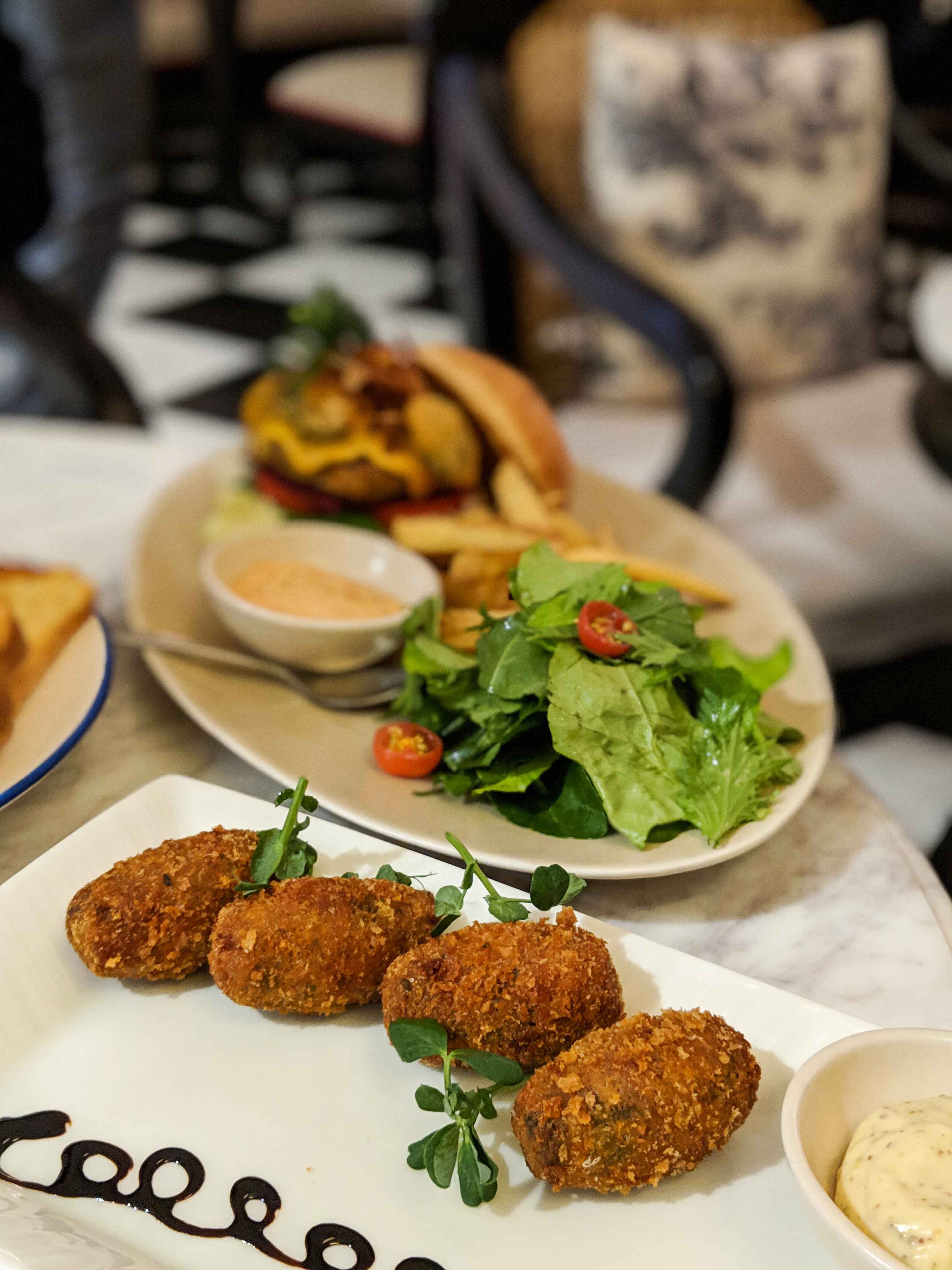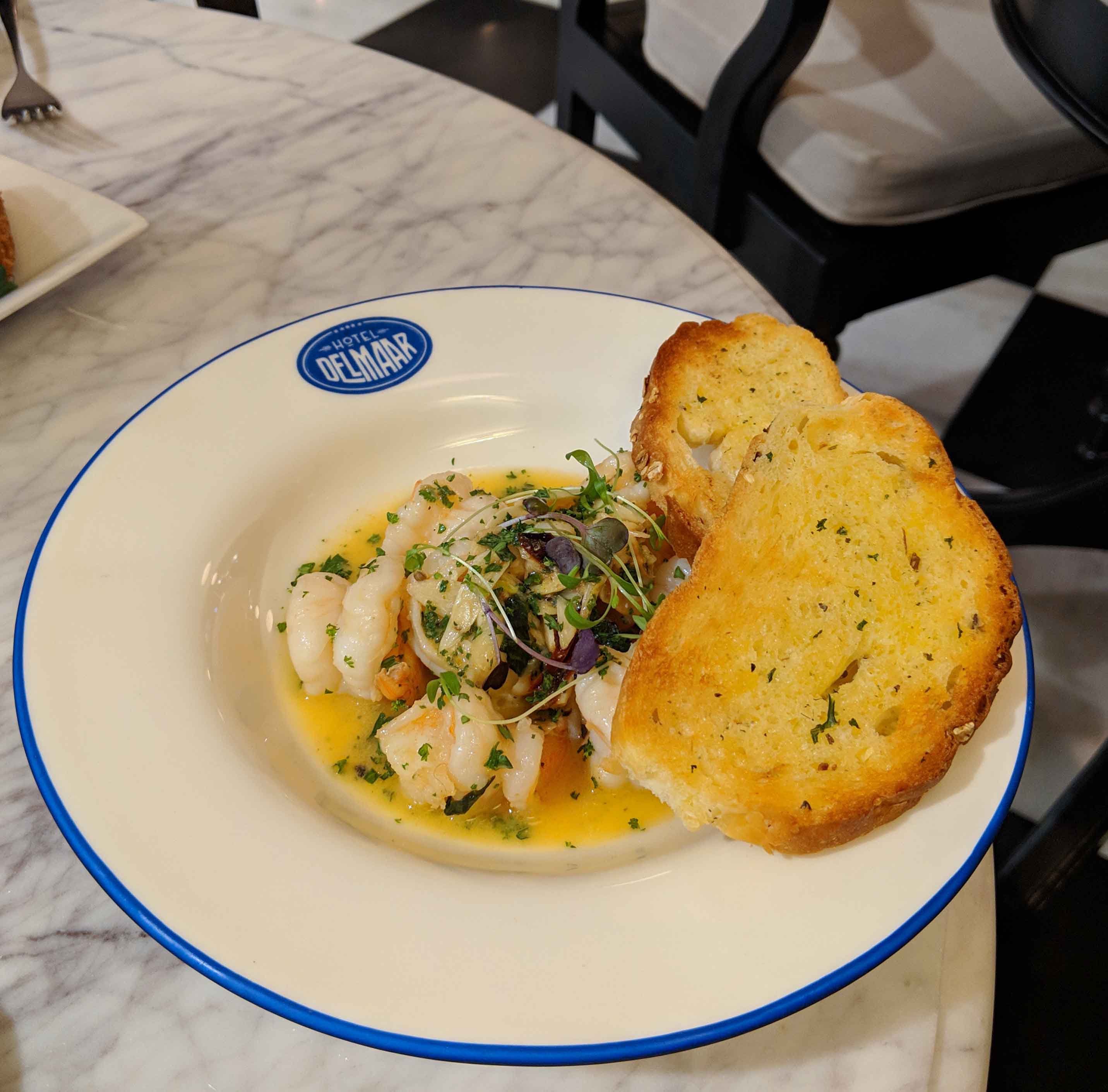 Chicken burger – soft, house-baked bun, a juicy chicken patty laden with molten cheddar cheese, iceberg lettuce, beets, fried onions, and fried gherkins. Served with house salad and hand cut fries. I absolutely loved the burger at Sly Granny and I absolutely loved this one as well. Juicy, meaty patty, loads of cheese and the crunchy textures made this one of the best burgers in the city.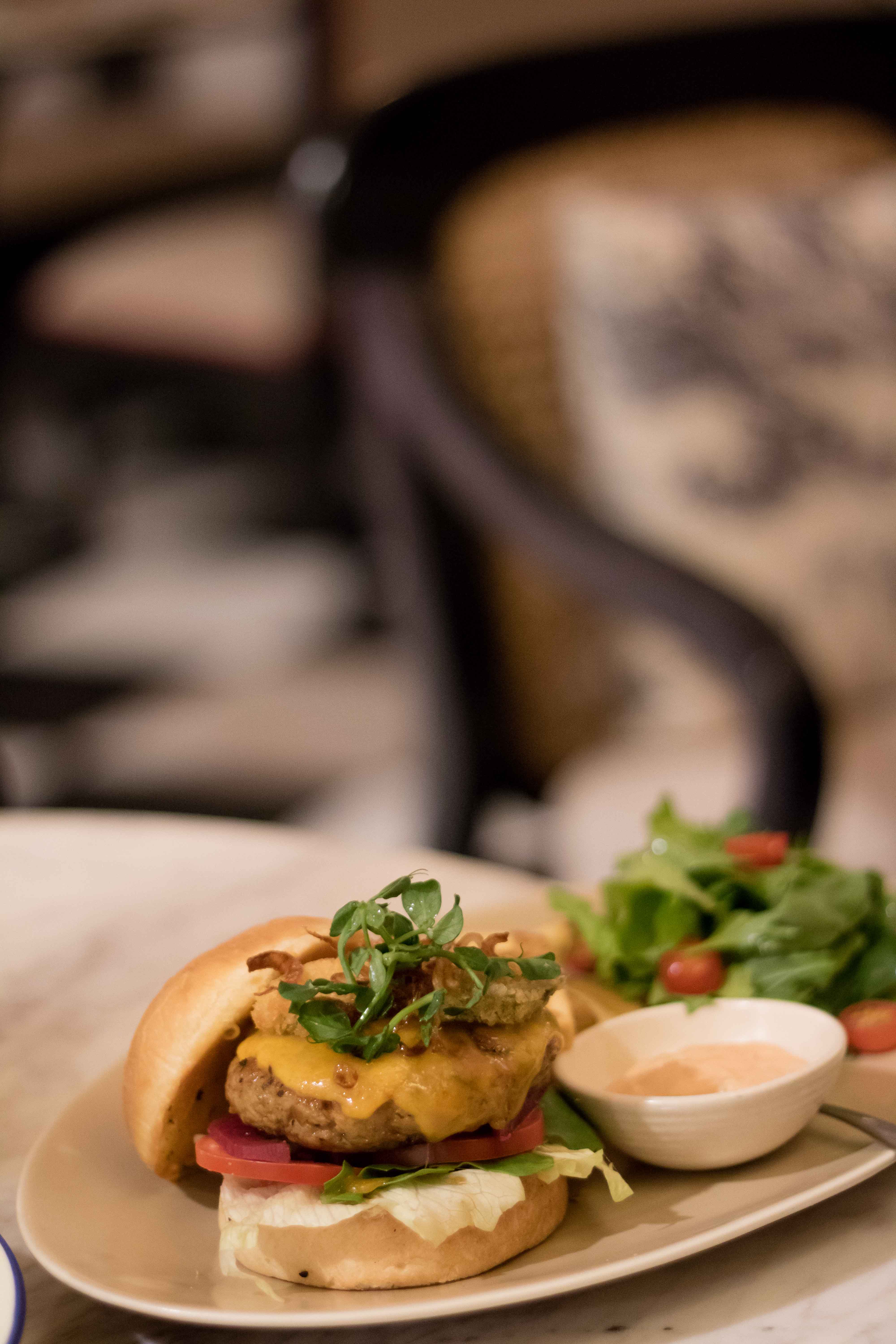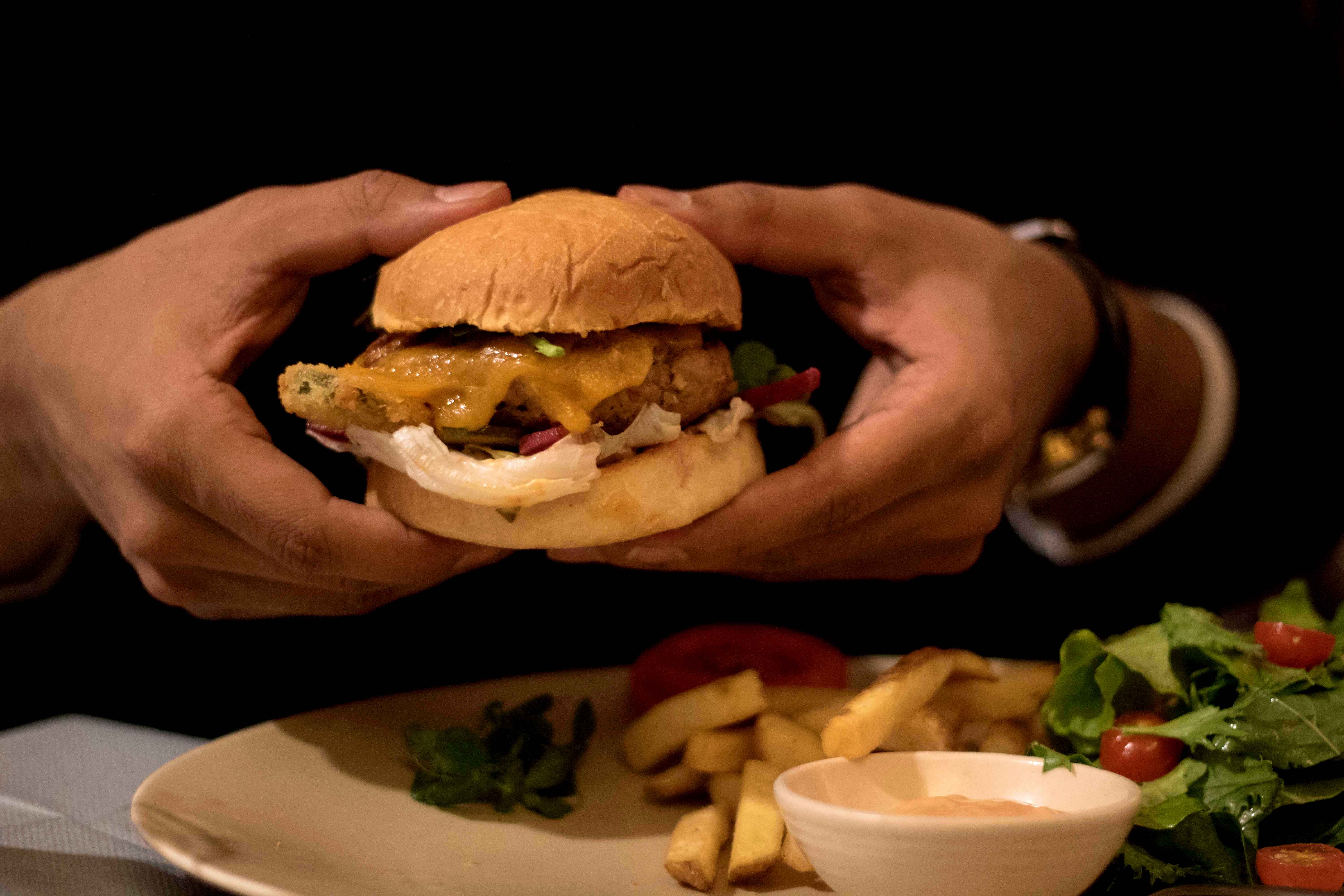 Main Plates
Baked Mac and Cheese – one of the classic comfort foods. Macaroni with loads and loads of cheese and baked to a beauty. Seasoned with micro greens and thymes. This overload of cheese is great. I like mine a little more garlicky though.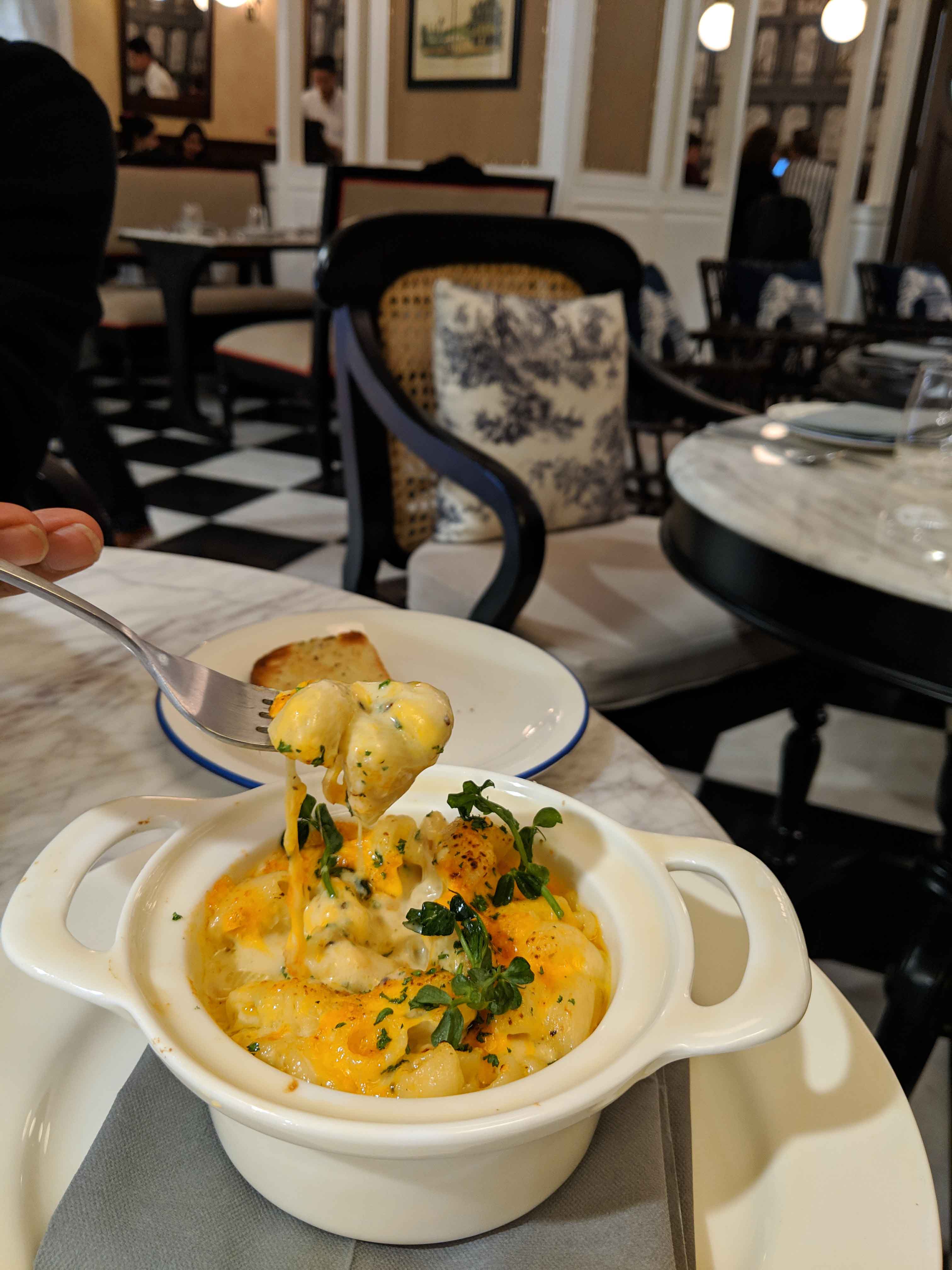 Confit Chicken Ravioli – confit chicken stuffed ravioli, basil burnt butter, and saffron hollandaise. Poached chicken stuffed in a fresh ravioli brought life by the saffron hollandaise sauce. The pesto and cherry tomatoes add a great pungency.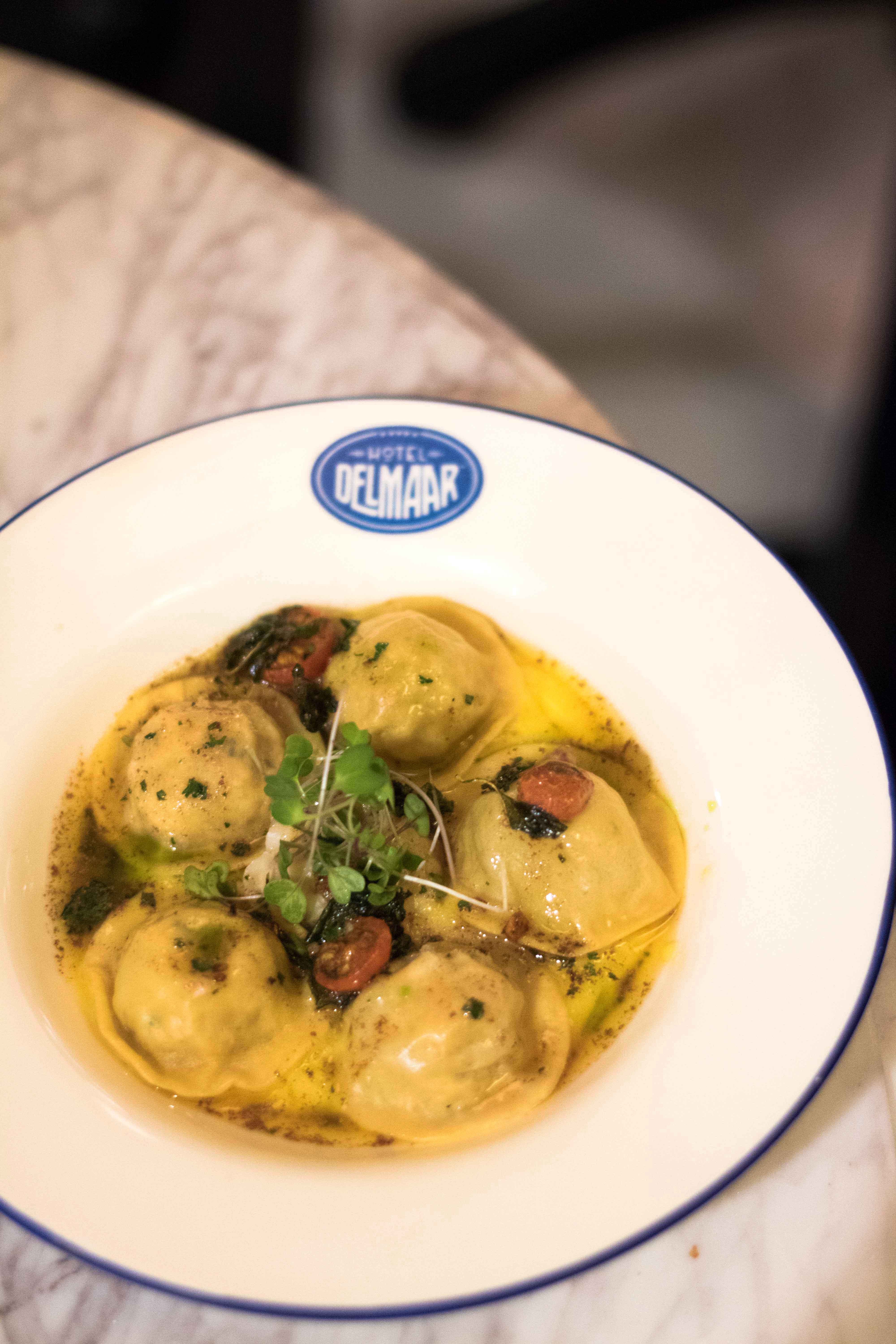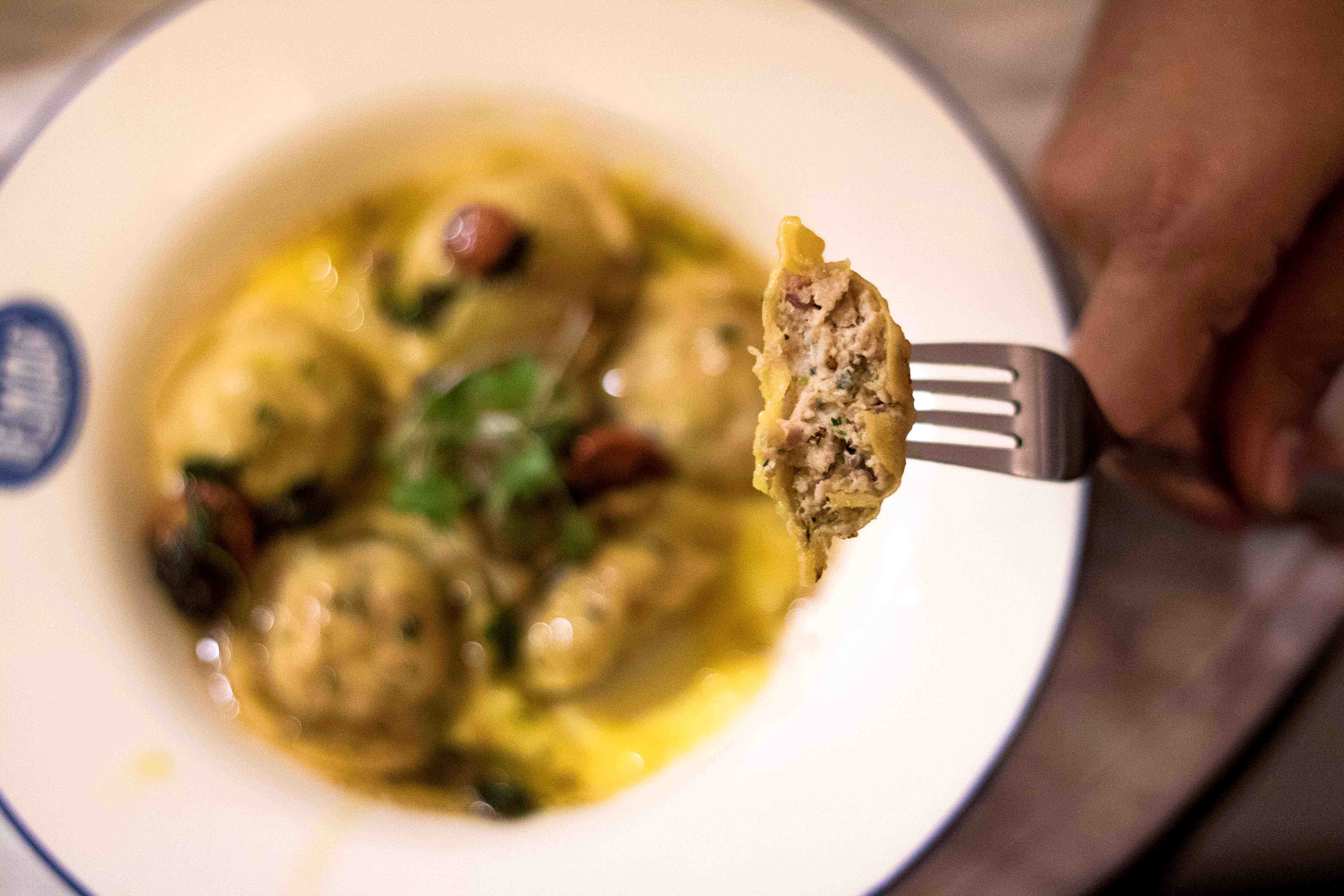 Pork Belly – with chorizo, white bean stew, cranberries, and sauteed spinach. It so happens that I have had Asian pork belly preparations so much more than European ones. I was pleasantly surprised with the complexity that this pork belly packed. The chorizo and beans add an extra meaty flavour. The sweetness of the cranberries is the hero.

Dessert
We finished our meal with a White Chocolate Panna Cotta. I have been split two ways about this, I have had very dense panna cotta and I have had the lighter version. I prefer the latter. This was a very dense panna cotta but it tasted absolutely amazing. White chocolate, lightly sweet, and strawberry preserve.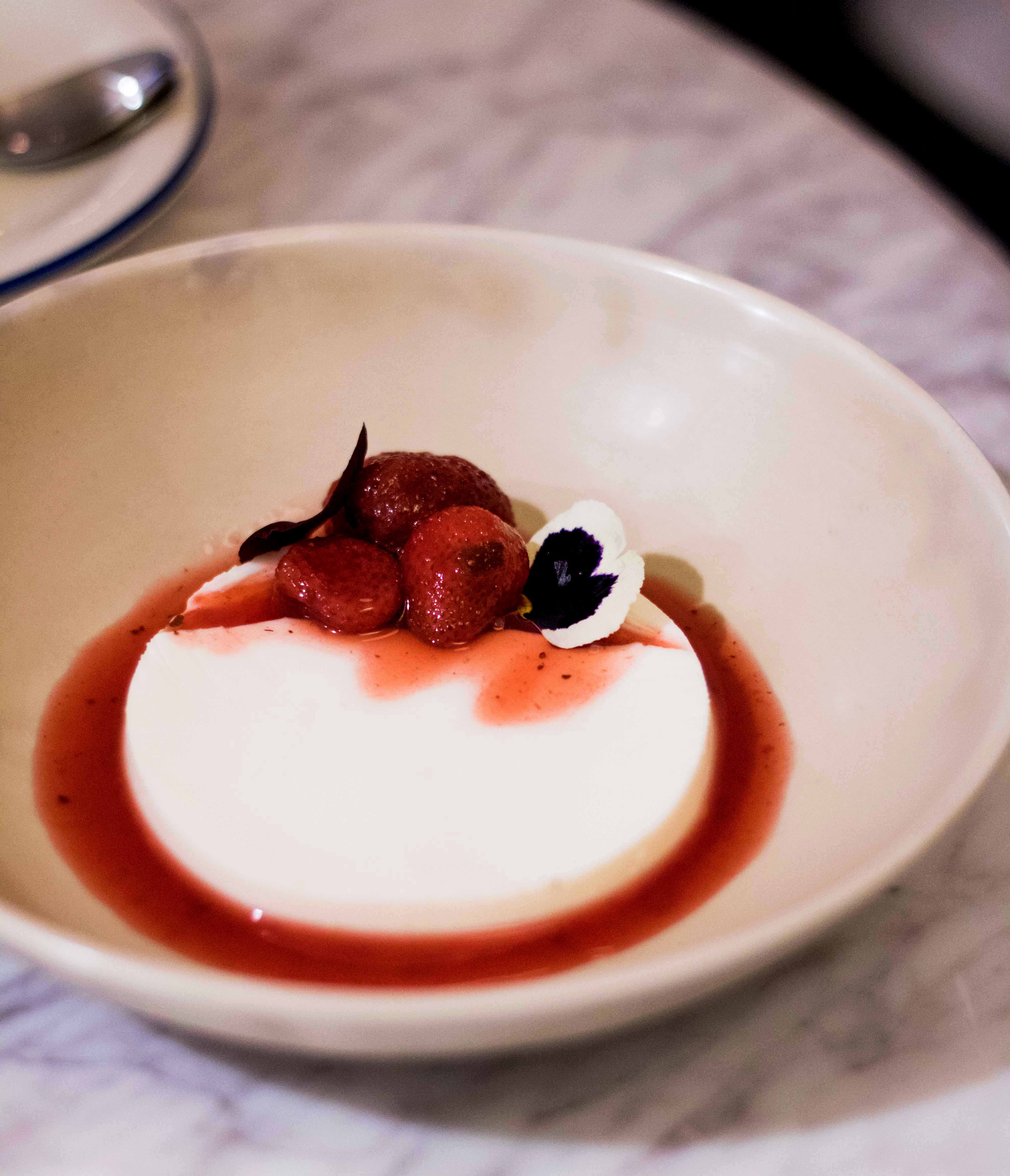 Hotel Delmaar is yet another beautiful property, I would highly recommend the chicken burger, chicken ravioli, and pork belly.
Where? Hotel Delmaar, 2nd Floor, Select City Walk, Saket
Price for two – 2500 INR (without alcohol)
Cuisine – European