Delhi is seeing one of its harshest and in some ways nicest winter in the longest time. Fresh produce and meats are only the next natural option when it comes to cooking. Pesto with cashews and bacon spaghetti. Plucked some fresh baby spinach from the garden, added in the creaminess of cashews. Cooked with bacon and bacon fat inspired by the Bacon Aglio olio I tried recently.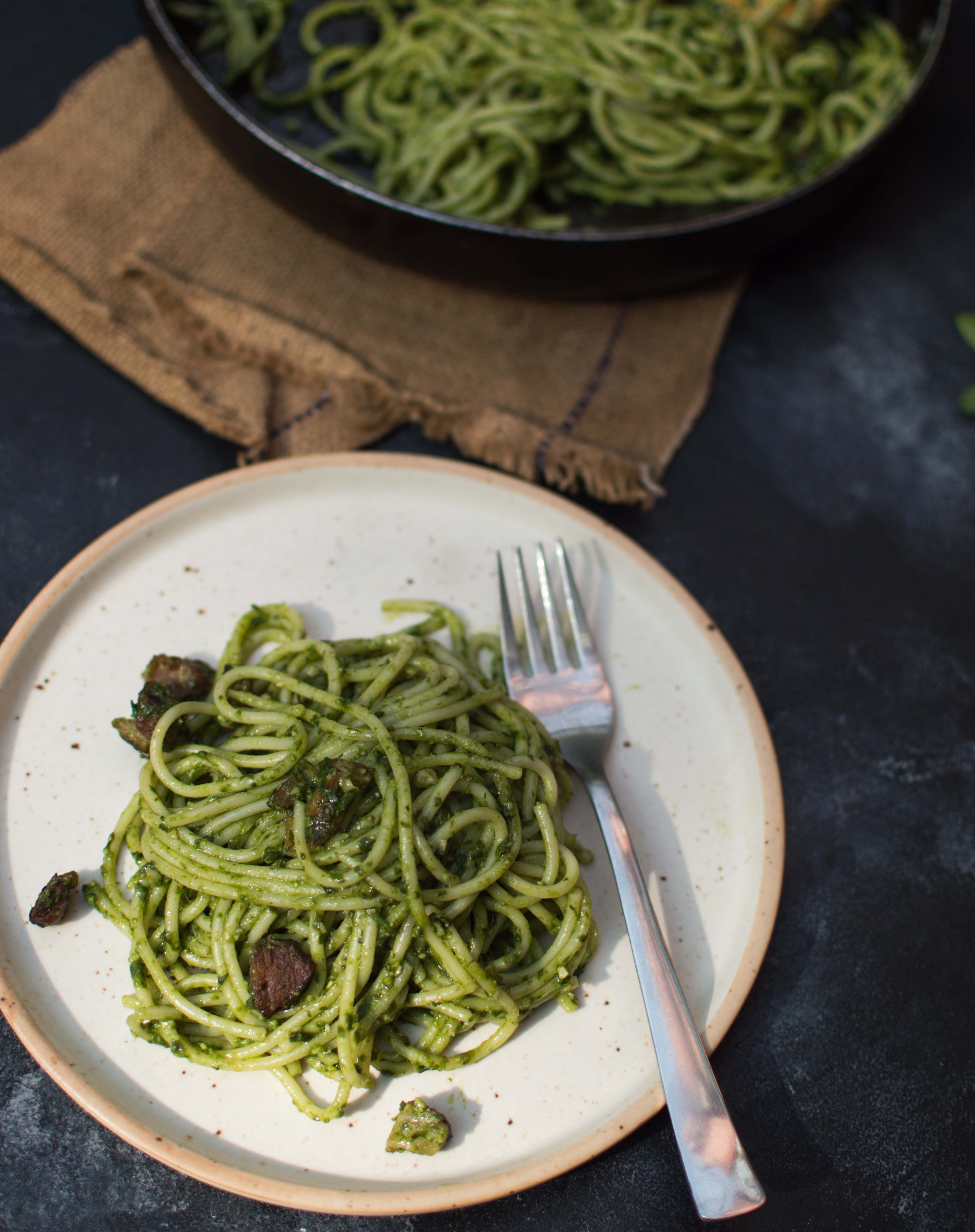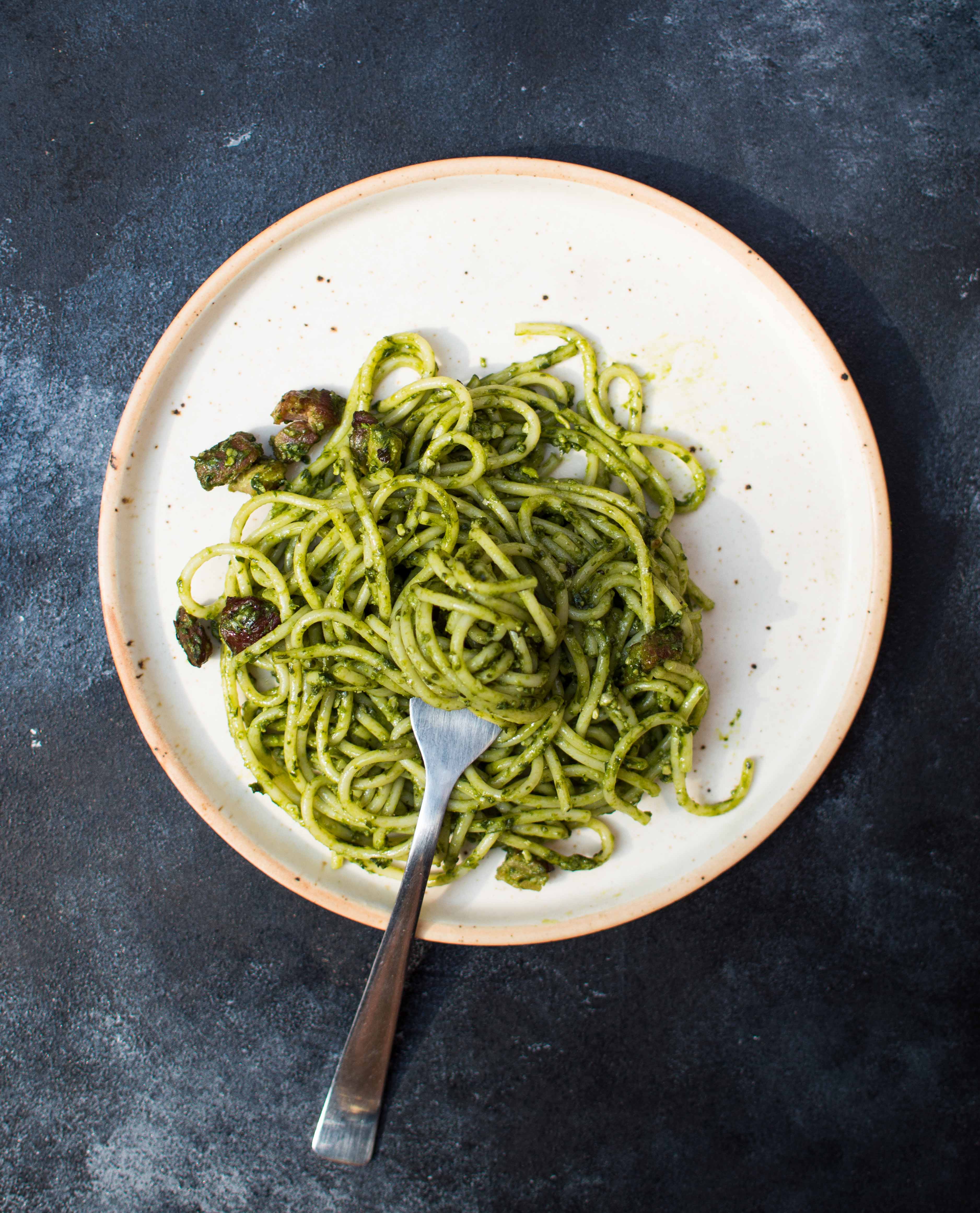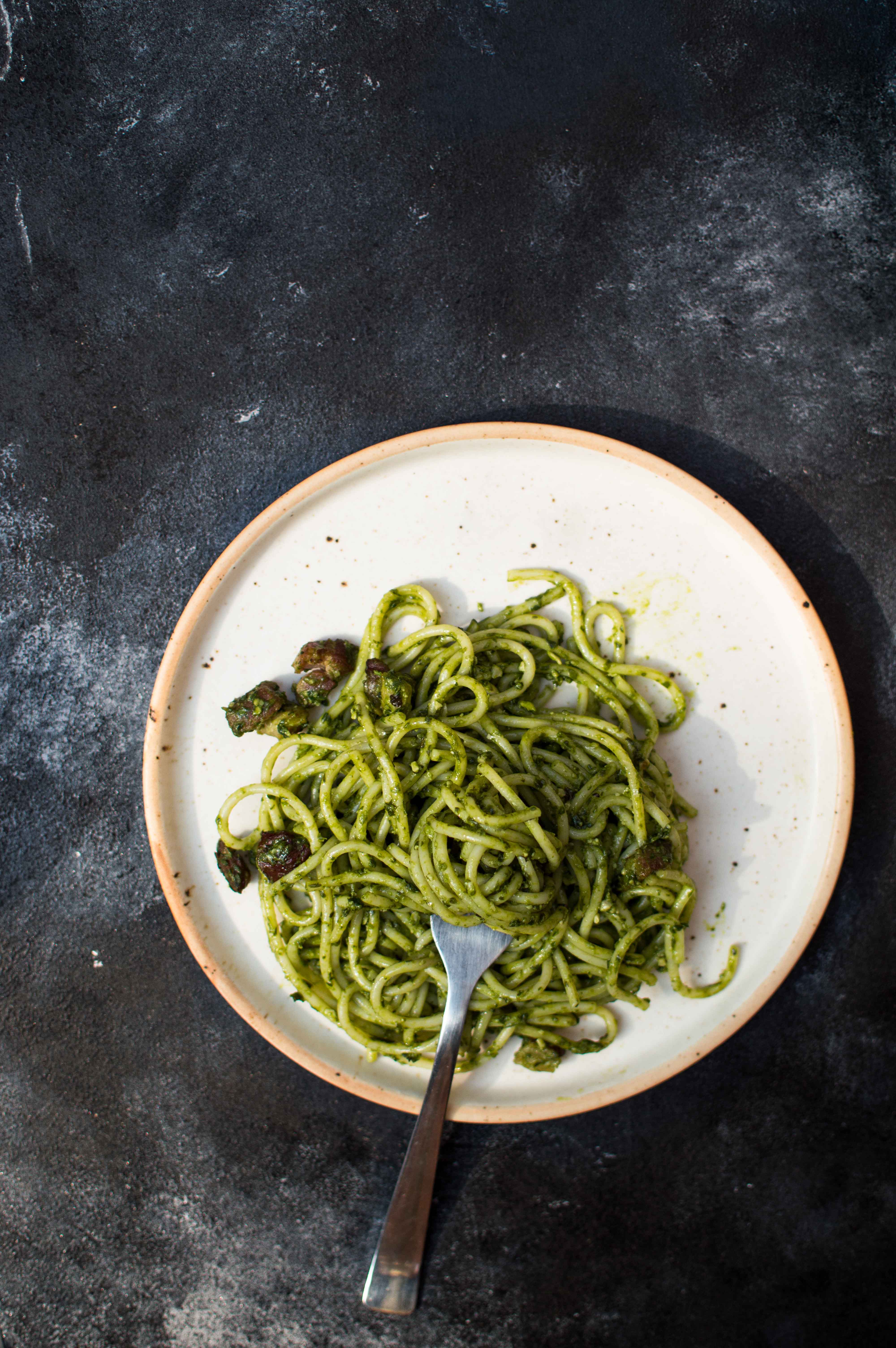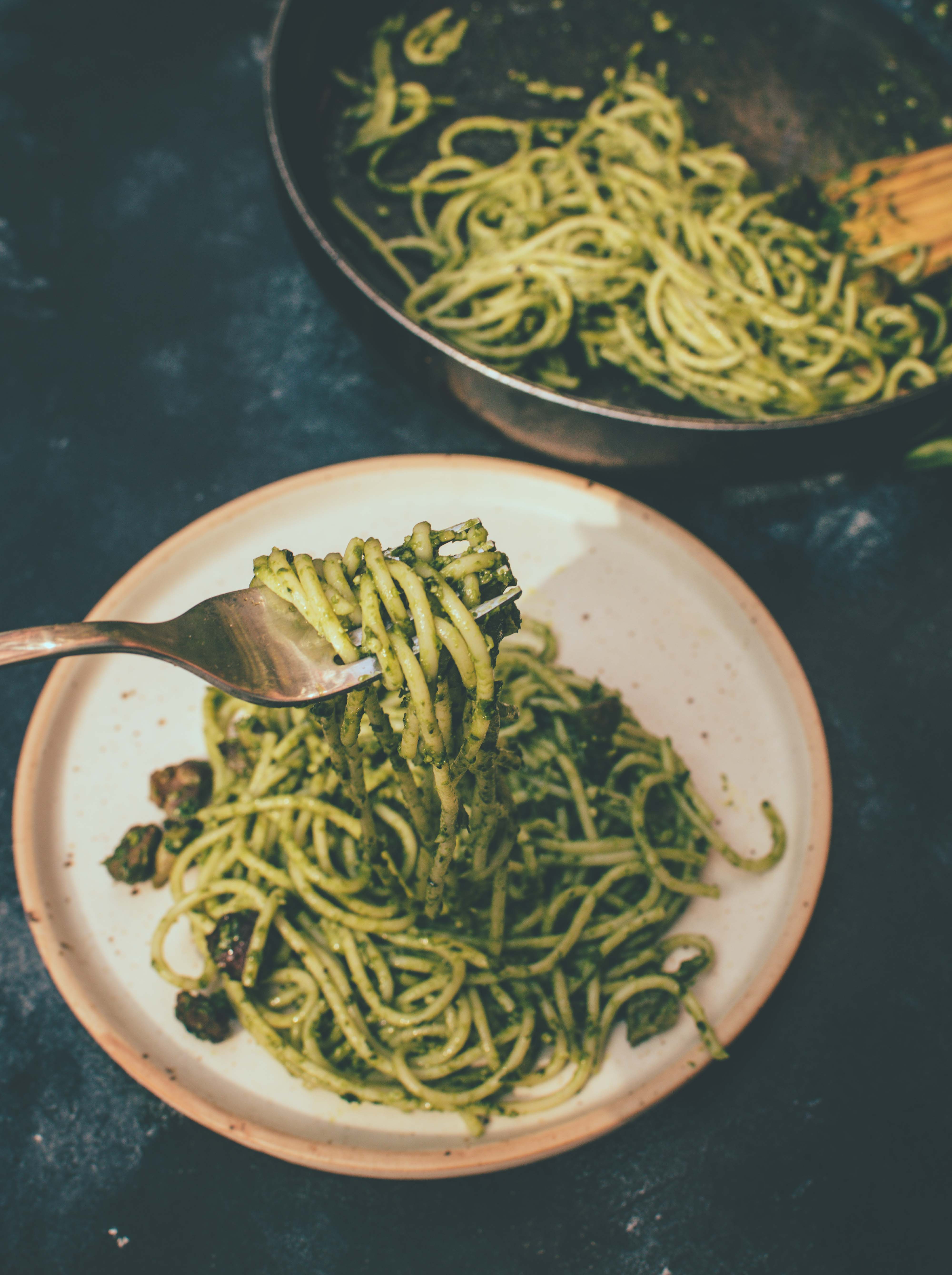 Ingredients
Spinach leaves – 250 grams
Cashew nuts – 10 to 12
Garlic Cloves – 5 to 6
Olive oil – 1/4 cup
Lemon juice – 1 Tsp
Salt – to taste
Spaghetti
Bacon bites – 10 to 12 cubes (I used Prasuma)
Method
Wash spinach leaves and separate the stems.
In a blender, mix together spinach leaves, cash nuts, lemon juice, garlic cloves, salt, and olive oil. Pulse till it comes together. Add more olive oil if need be.
In a big pot, bring water to a boil to cook the spaghetti. Add the pasta and cook till al dente.
Meanwhile, heat a pan and cook the bacon. When done, retain the fat and add the cooked spaghetti using a sotted spoon.
Pour a cup of pasta water to the pan, add salt and cook till it comes together as a sauce.
Turn the heat off. Mix in the bacon and fresh pesto and toss.
Garnish with some more olive oil and enjoy.
Like a more woody texture to your pesto? Try the spinach, basil and walnut pesto. Recipe here.