My love for South Indian flavors and curries surpasses the North Indian ones at times. The tryst with Kerala curries started with mom's trip down South and her picking up some many freshest spices and a packet of chicken Kerala curry masala. This Kerala chicken curry was absolutely winning, the simplest flavors, coconut milk and voila.
Made this chicken curry for Mother's day with story bought Malabar paranthas (frozen ones are readily available in all stores now) and steamed rice.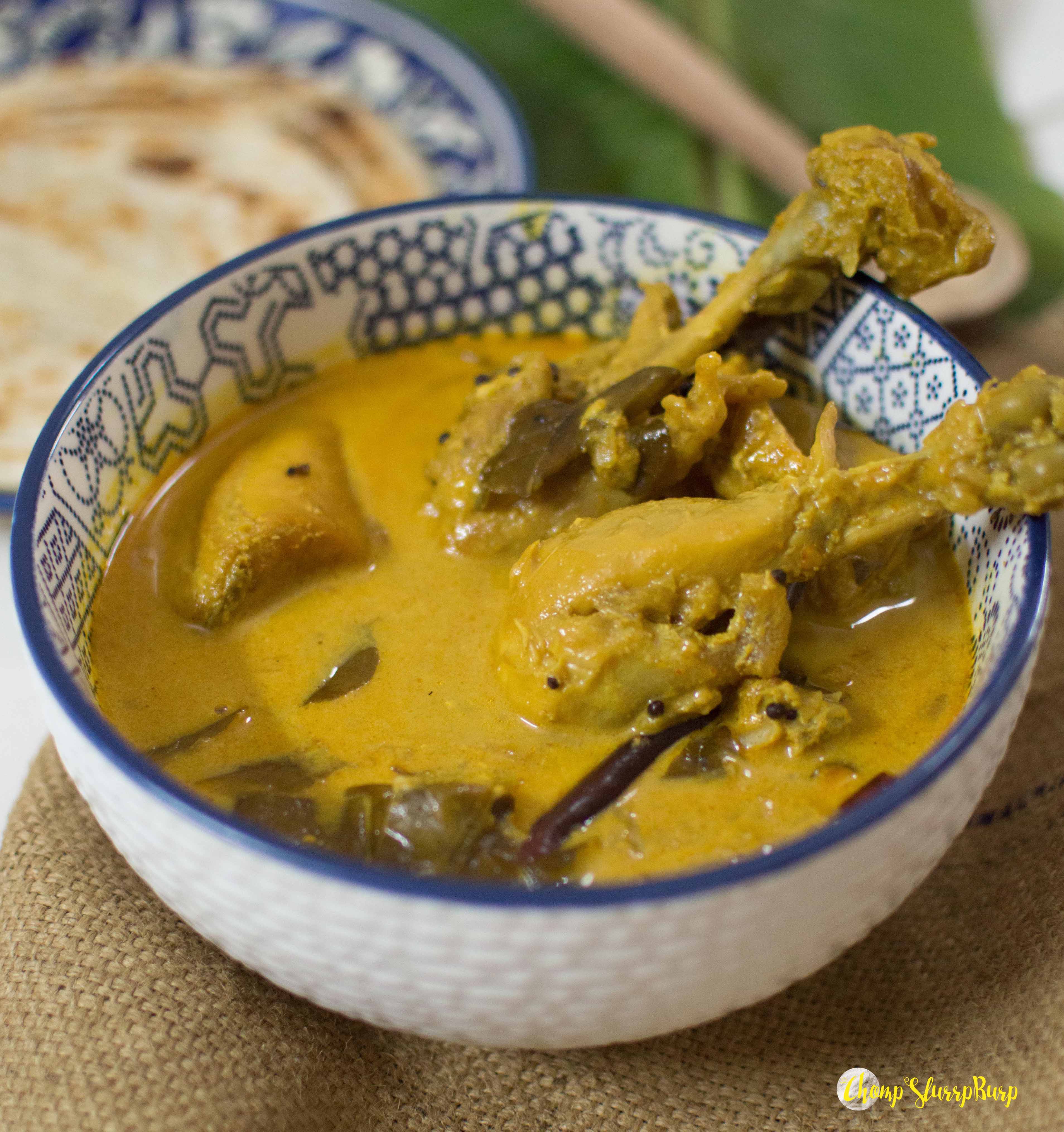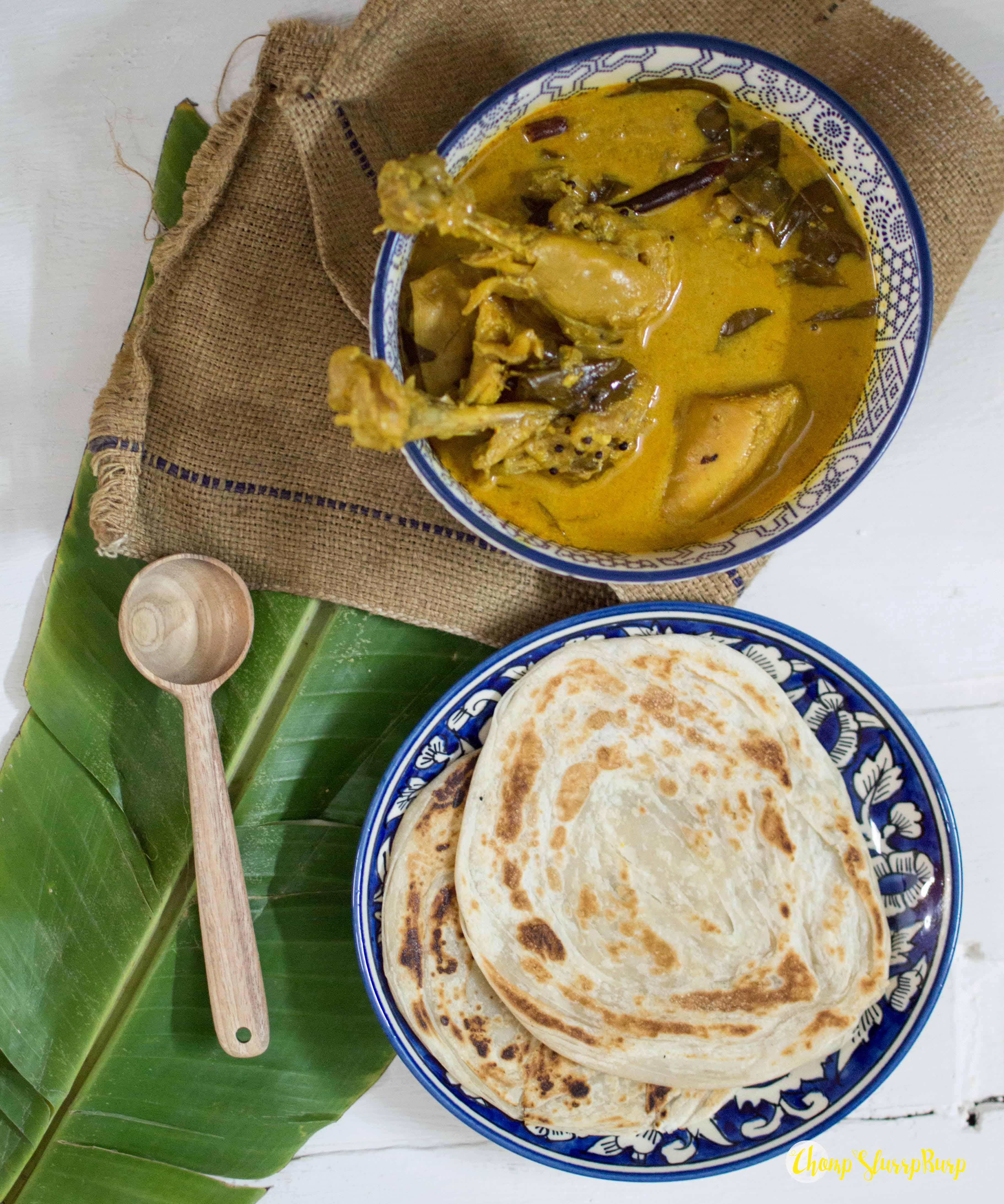 Ingredients
(Serves 3 to 4)
Chicken – 800grams
Coconut – 1 whole, medium sized
Onion – 2 large
Dried red chilies – 2
Mustard seeds – 1 tsp
Black cardamom – 2
Cinnamon stick – 3 inch
Bay leaves – 2
Turmeric powder – 2 tsp
Red chilly powder – 1 tsp
Coriander powder – 3 tsp
Curry leaves – 3 stems or a handful of leaves
Ghee – 2 tbsp
Salt – to taste
Cornflour – 1 tsp (only in case the coconut milk splits)
For the marination –
Yogurt – 3 tbsp
Salt – a pinch
Turmeric – 1 tsp
Method –
Wash the chicken thoroughly, add the yogurt, salt, and turmeric, mix well with the chicken and set aside for marination for at least 3 hours.
For the coconut milk, roughly into pieces. Add the pieces in the grinder and grind till fine. Add 1 cup of water and pulse for a few seconds. Strain the mixture for the first milk. Put the residual coconut back into the grinder, add one cup of water and pulse again. Strain the mixture for the second milk.
In a thick bottom pan or kadhai, heat the ghee.
Add crushed red chilies and mustard seeds till they crackle.
Peel the onions and chop them finely. Add to the kadhai.
Stir till the onions are transparent.
Add bay leaves, cardamom, and cinnamon stick.
Add the chicken, cover and let it cook for five minutes.
Add the curry leaves, turmeric, red chilies, coriander powder and salt and mix well.
Cook the chicken till brown, add splashes of water if it starts to stick.
Turn off the heat, add the coconut milk, mix and let it stay.
Make sure it sits for at least half an hour for the flavors to get really soaked in.
Bring to a boil before serving and savor with crispy paranthas.
In case the coconut milk splits when you boil it, mix 1 tsp cornflour in water and add to the curry. Tried this when my Asian bowl split right open because I boiled it too much.