United group brings its legacy at Mall of India Noida as United Coffee House Rewind. United Coffee house is a name in CP that served the people of Delhi for generations; it's an iconic brand with great emphasis to an overall experience of fine dining.
UCH Rewind sets the image slightly differently, a Café style ambience with a feeling like olden times along with a hint of modern look. The music surely hitting all the right notes it's bound to leave to nostalgic.
UCH was always preferred for an exhaustive menu which is very well designed and has hot favorites in every cuisine type. While there are about 400+ dishes in the outlet at CP,there the hot favorites from those are picked and served which also total to about 300+.
Coming to the food now, We started off with some mocktails from the Ulta Seedha Menu, Tulsi Malt, Sitara Phool and Pani Puri Mohito, Pudhin Bhara, Jamunrita.
Out of all thee drinks the Jamunrita was by far the best drink, jamun granules in a chilled drink and a tinge of red chilli! A must try!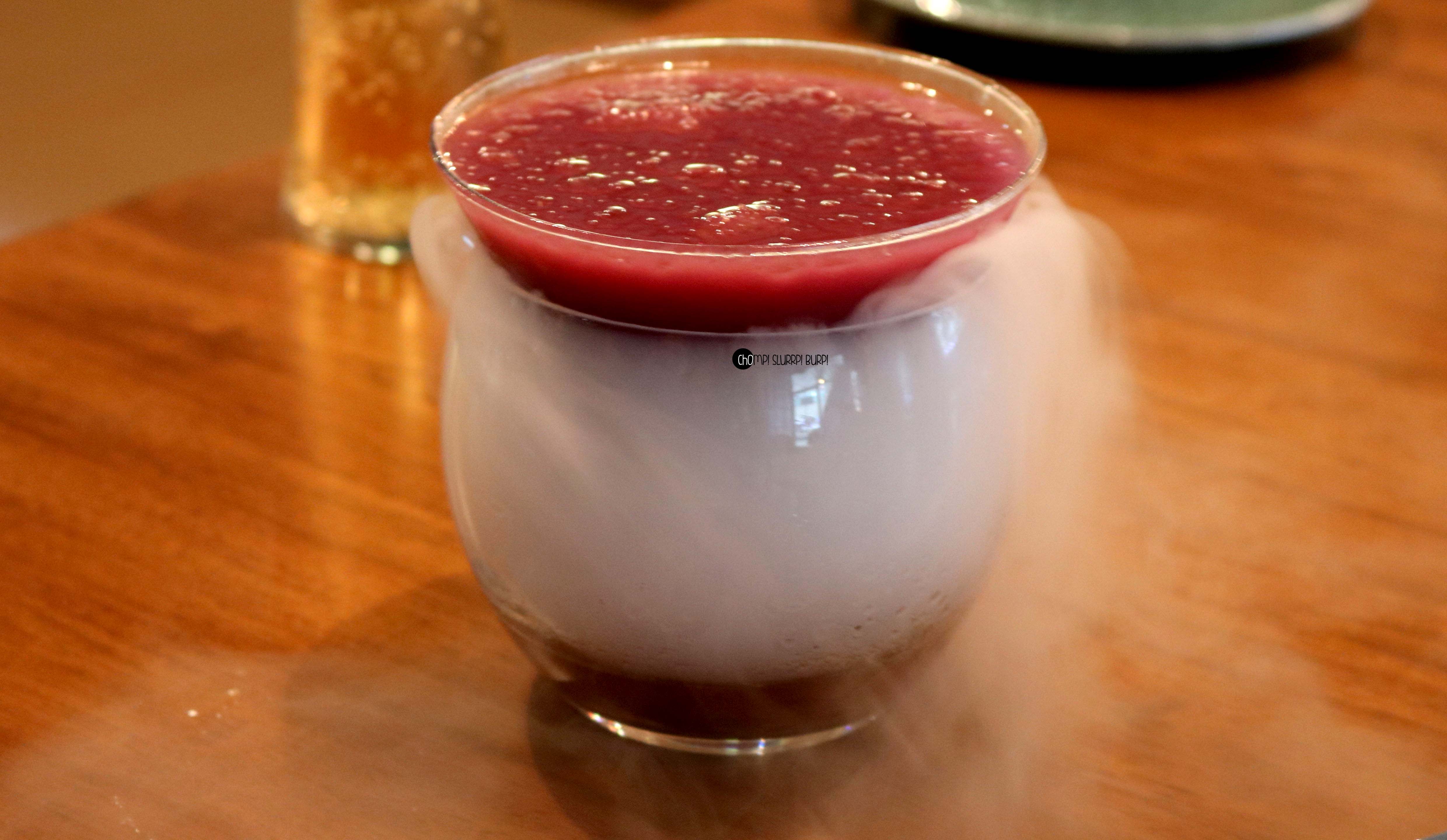 The Pudhin Bhara while had flavors of ginger the mint was very subtle, it was a quite sweet too.
The Sitara Phool and Pani Puri Mohito was a very well balanced drink rose and tamrind water giving it a tangy sweet taste and the burnt star anise balancing it out! Another really good concoction.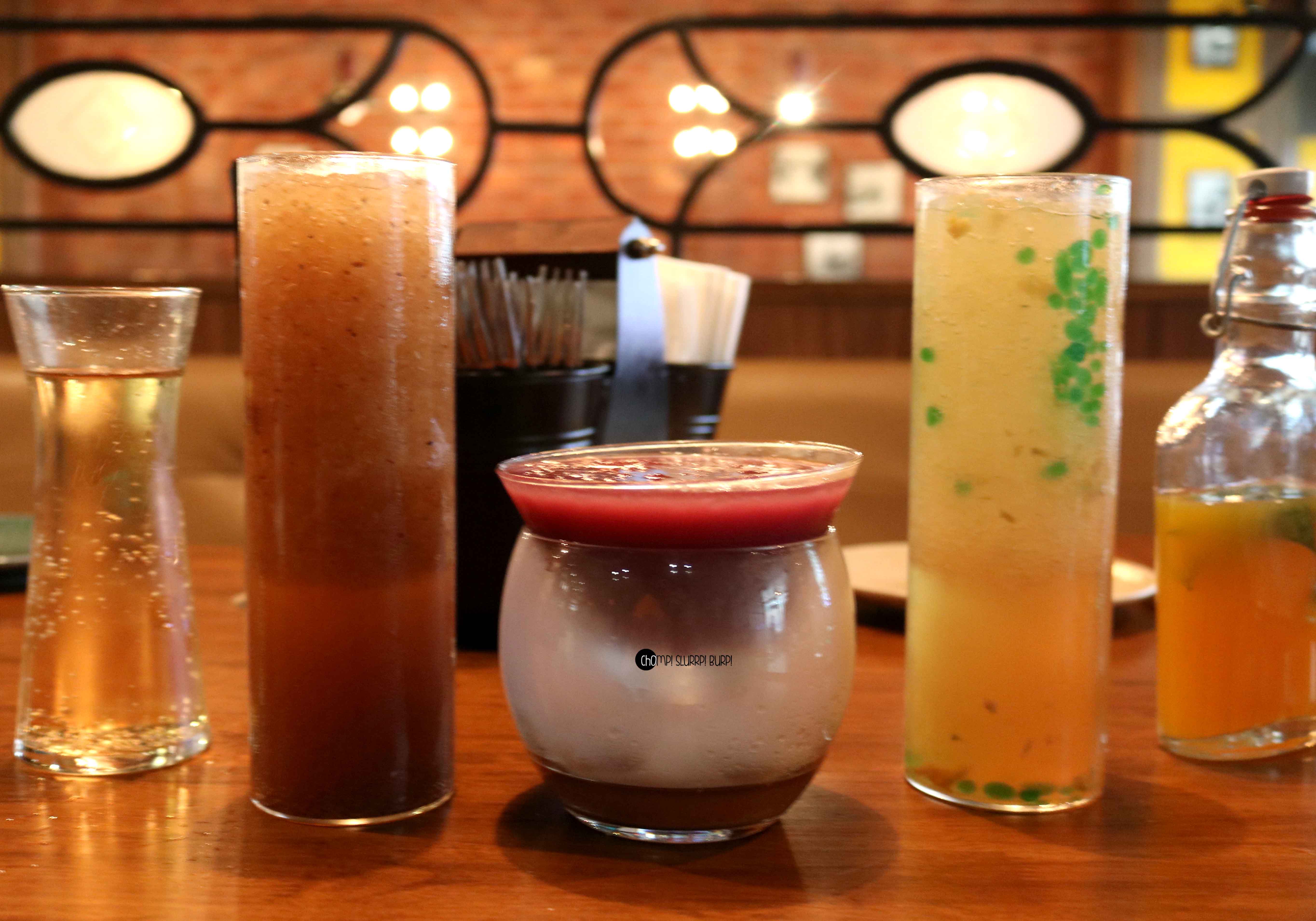 Along with these drinks came the snacks.
Mac & Cheese Pakora Fritters- They sounded very unique but were basically fried globules of mac and cheese, it was a slight disappointment as the flavors weren't intermingling well.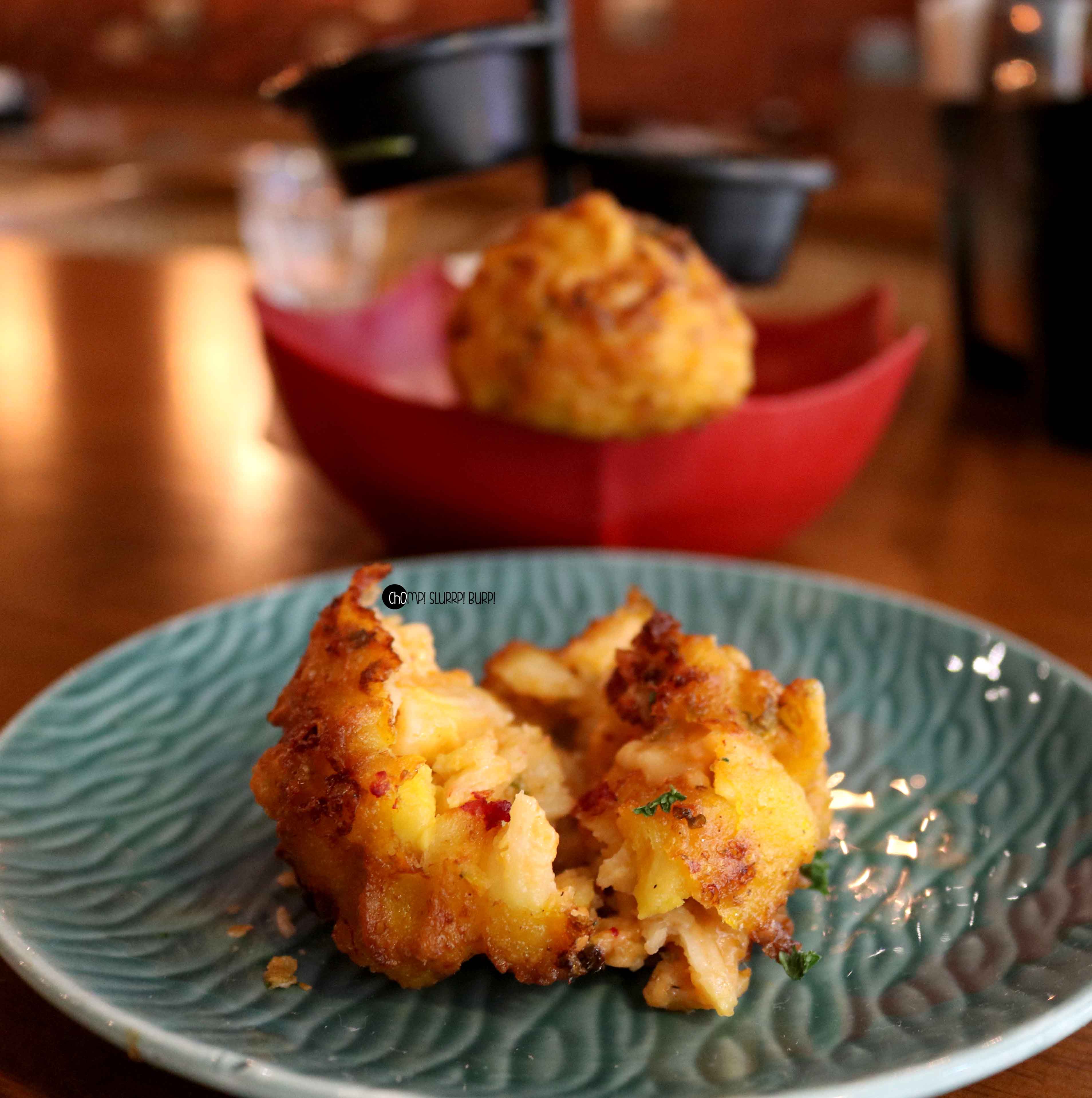 Red Velvet Tikki- This was a delectable preparation, I have had similar preparation at home and many other places but this was by far the best one! Really soft and with really mature flavors.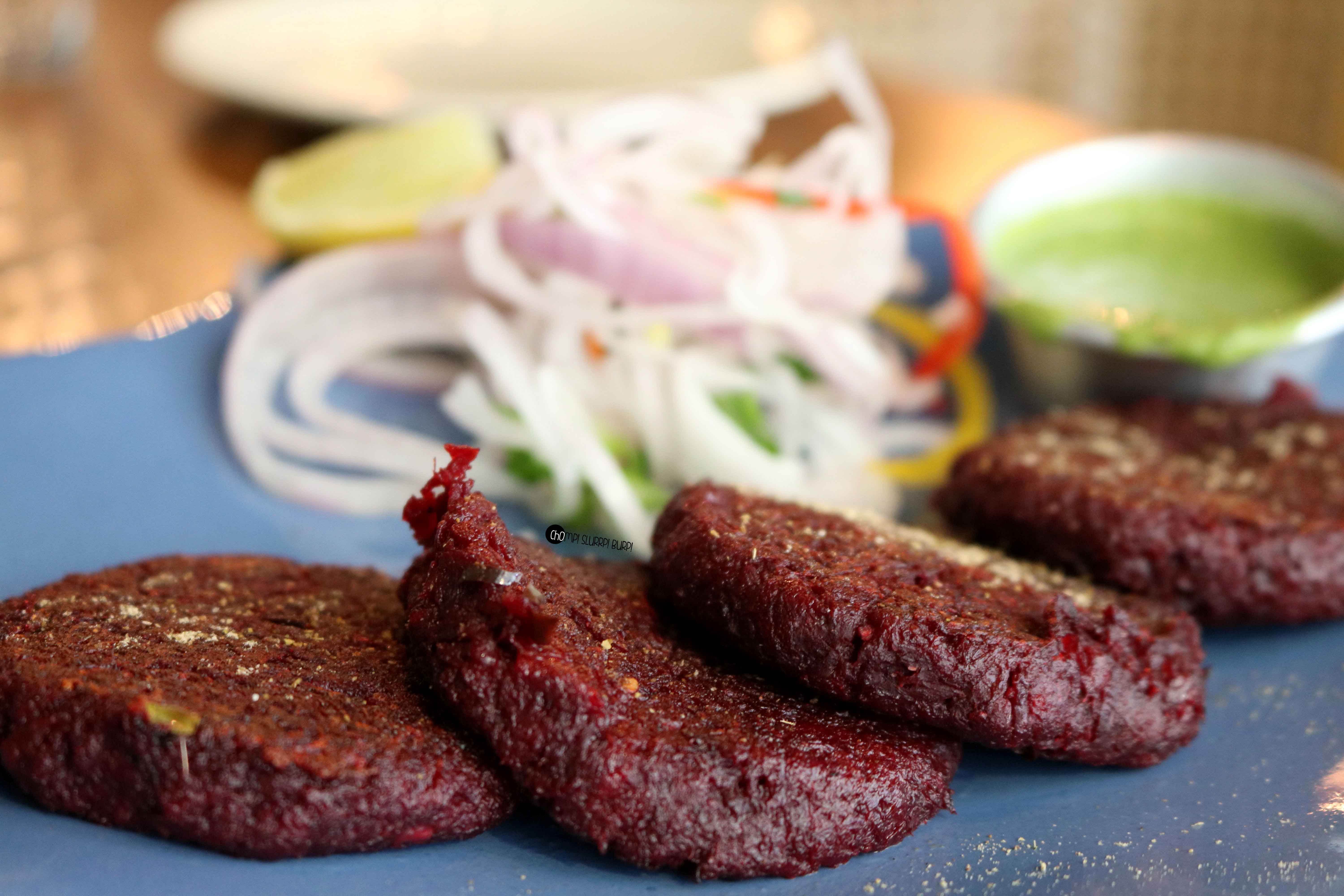 Lotus Stem Chips and Water Chestnut – A great preparation of fried lotus stem sticks drizzled with plum sauce and schezwan pepper salt. The crispy lotus stem went well with the tangy sauce along! A must try!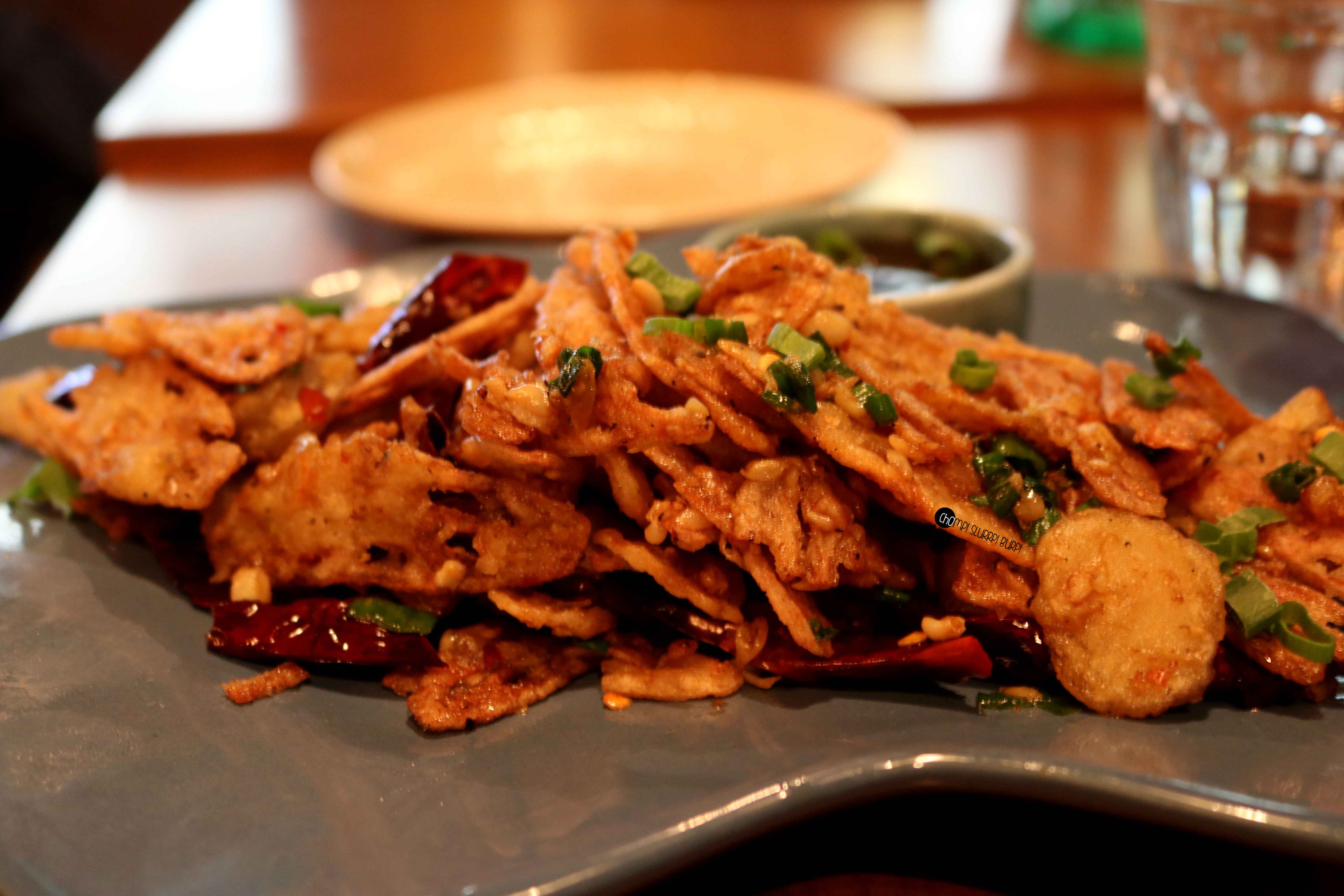 Pav Bhaji Fondue – Pav Bhaji is a typically indian dish and this was served in a fondue pot with bite sized pieces of really soft pav alongside. The Pav Bhaji was as spicy as required and thus didn't impress much, but people who love their Pav Bhaji's this way will love this one!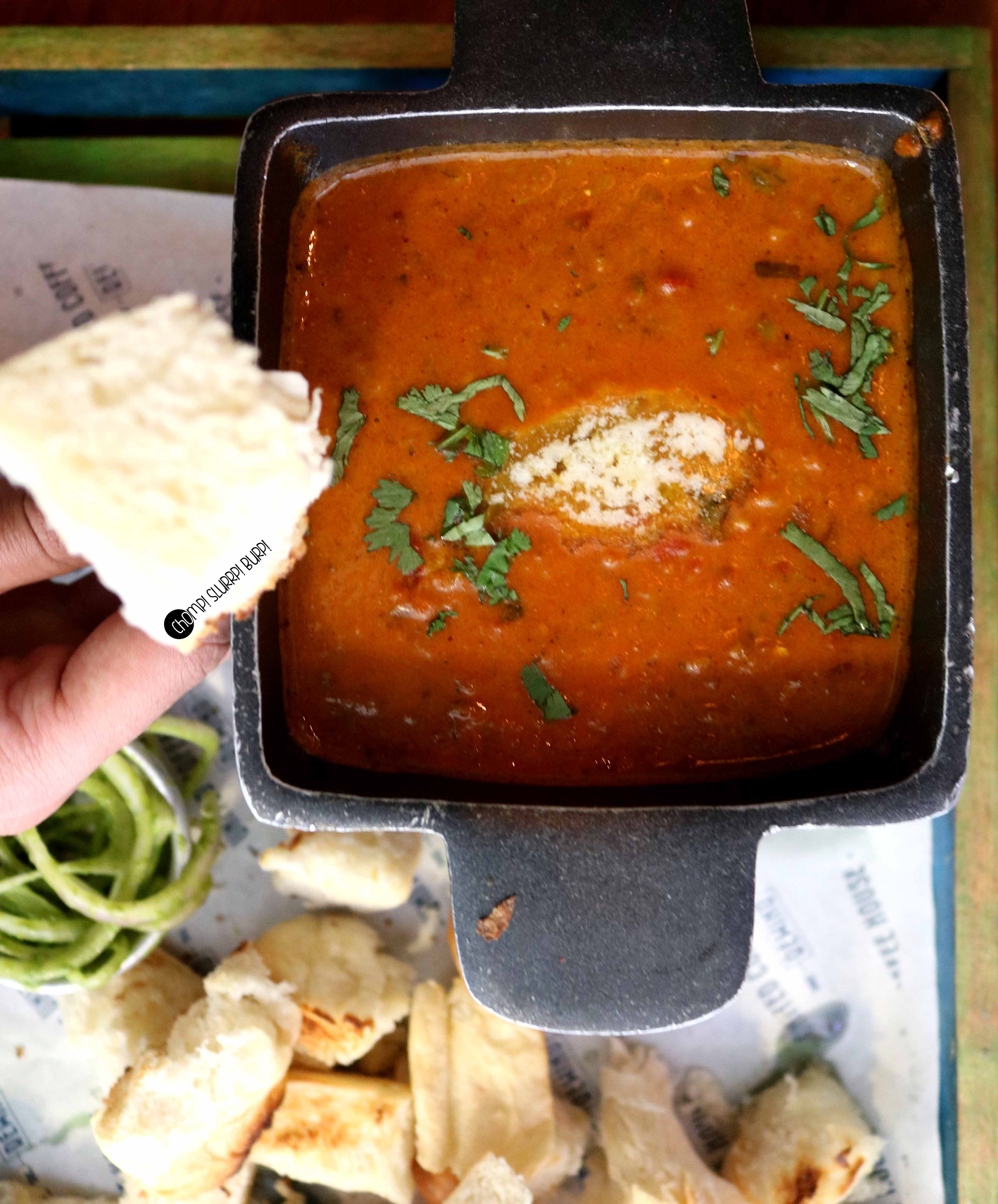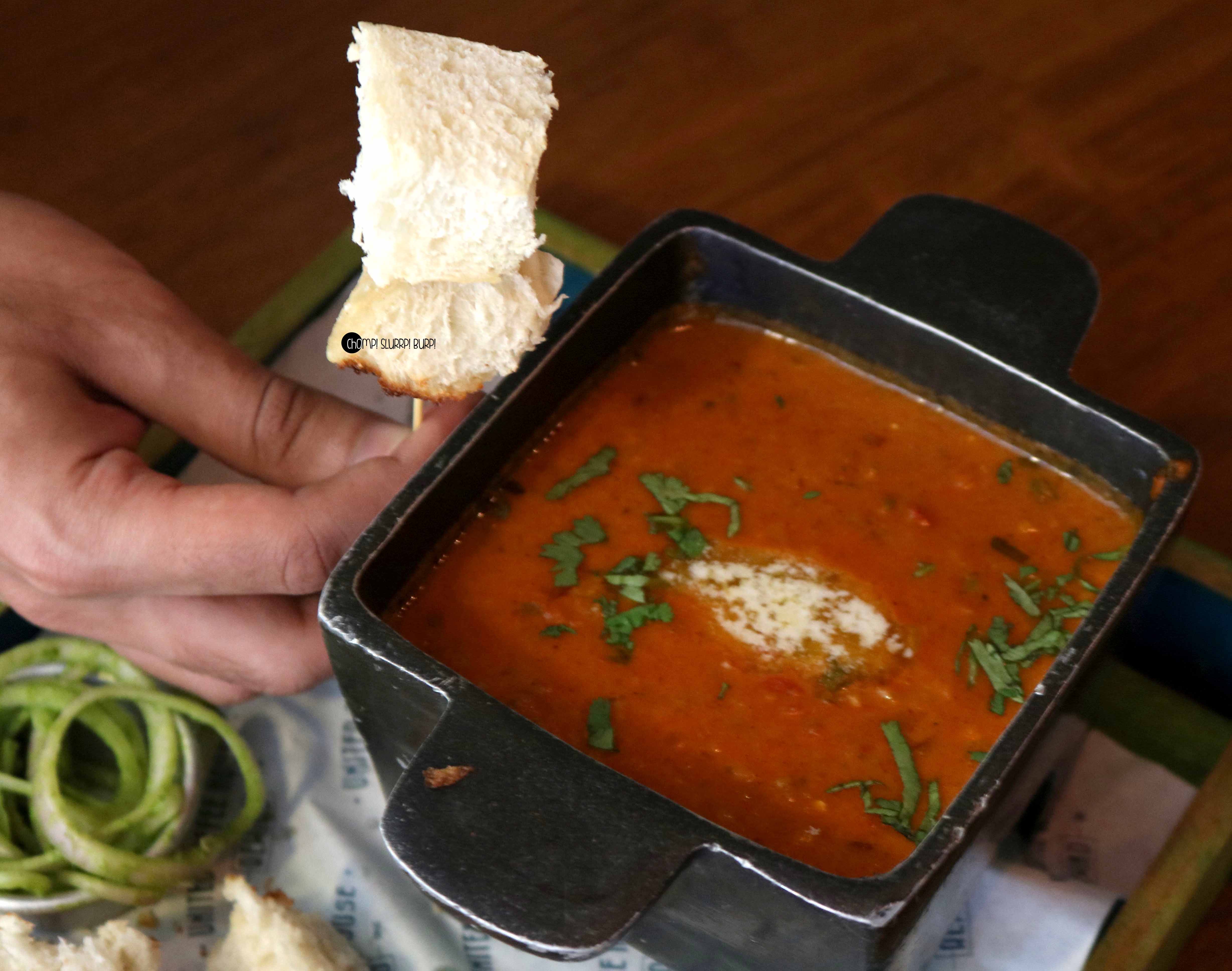 Next up was the Signature dish, this was the benchmark for me and I sadly I was slightly disappointed. Fish Fingers are a UCH hot favorite and the ones at UCH rewind weren't up to the mark of UCH at CP. There were soft and really well done with a crispy exterior but weren't a match for the originals at CP.
Chicken Khursi Miyani was served on a bed of rice crisps on a bicycle, the dish is a Hyderabadi preparation with hard boiled eggs stuffed with sumptuous and juicy chicken Khursi or minced chicken! This one is another must try!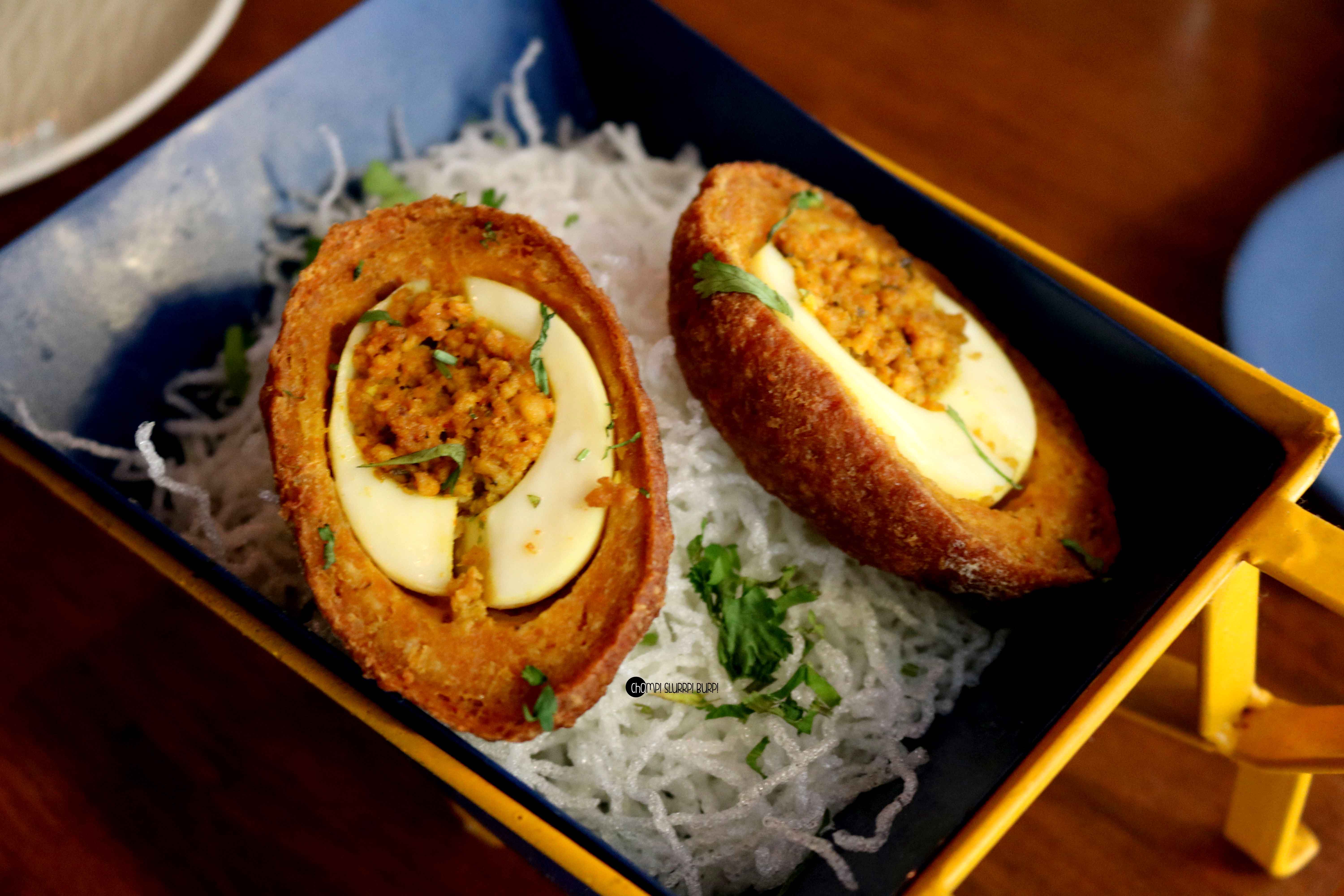 Next up Paneer Bunny Chow, a soft hollow bread with gravy paneer served with aloo salli, this was a delectable dish, break a piece of the bread and have it with the steaming hot paneer. The gravy itself was very tantalizing and made for a great combination along with the bread.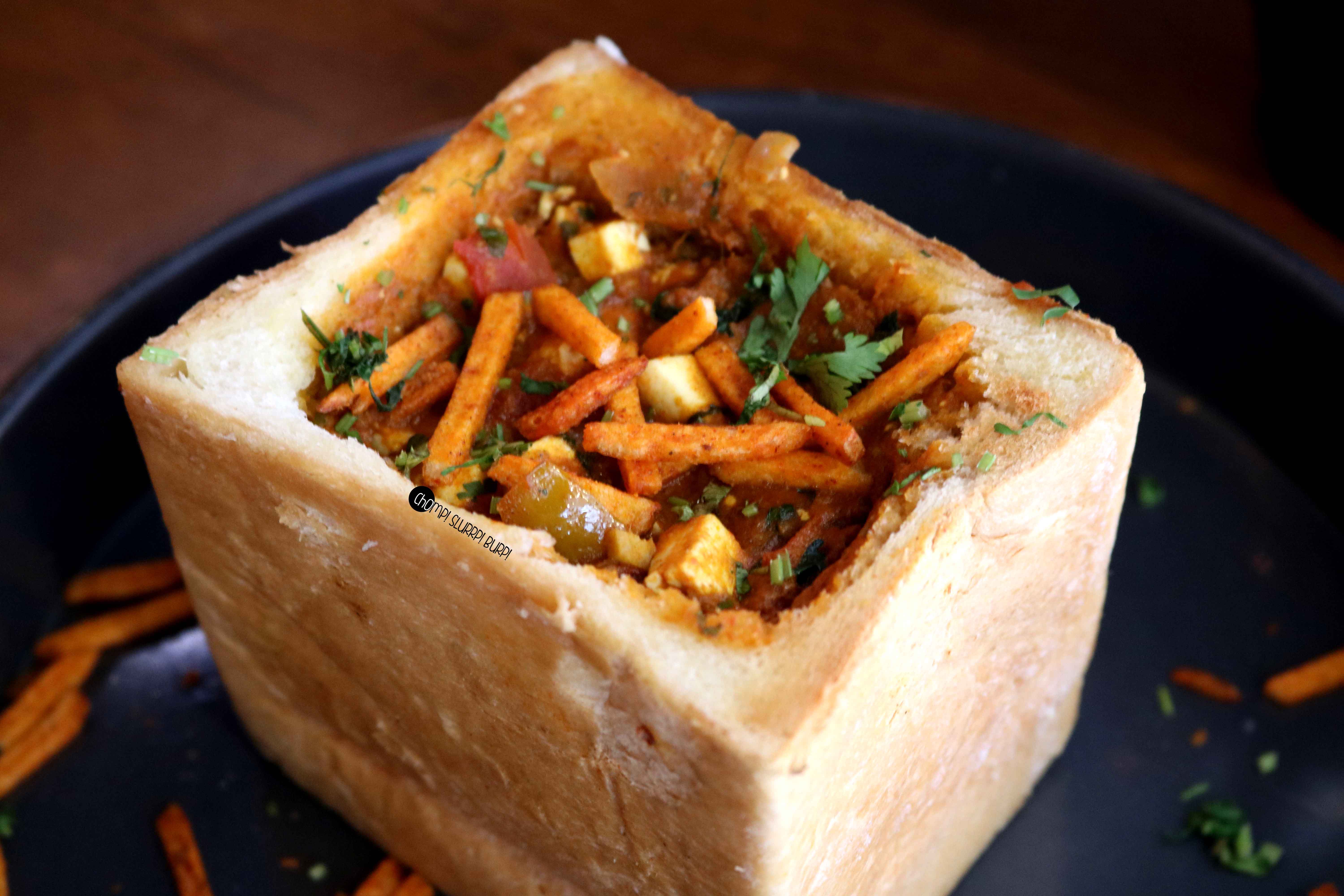 Then was the turn of the Large Platters, the Chinjabi Non Veg Platter. This one had a variety of dishes, it's decent for 2 people. Chilli Garlic fish and Chatpata Murg tikka were the best out of the lot along with Prawns. There was just one piece of Chatpata Murg Tikka which seemed to be quite less. They could definitely improve on the portion size considering it's the Large Sharing Platter.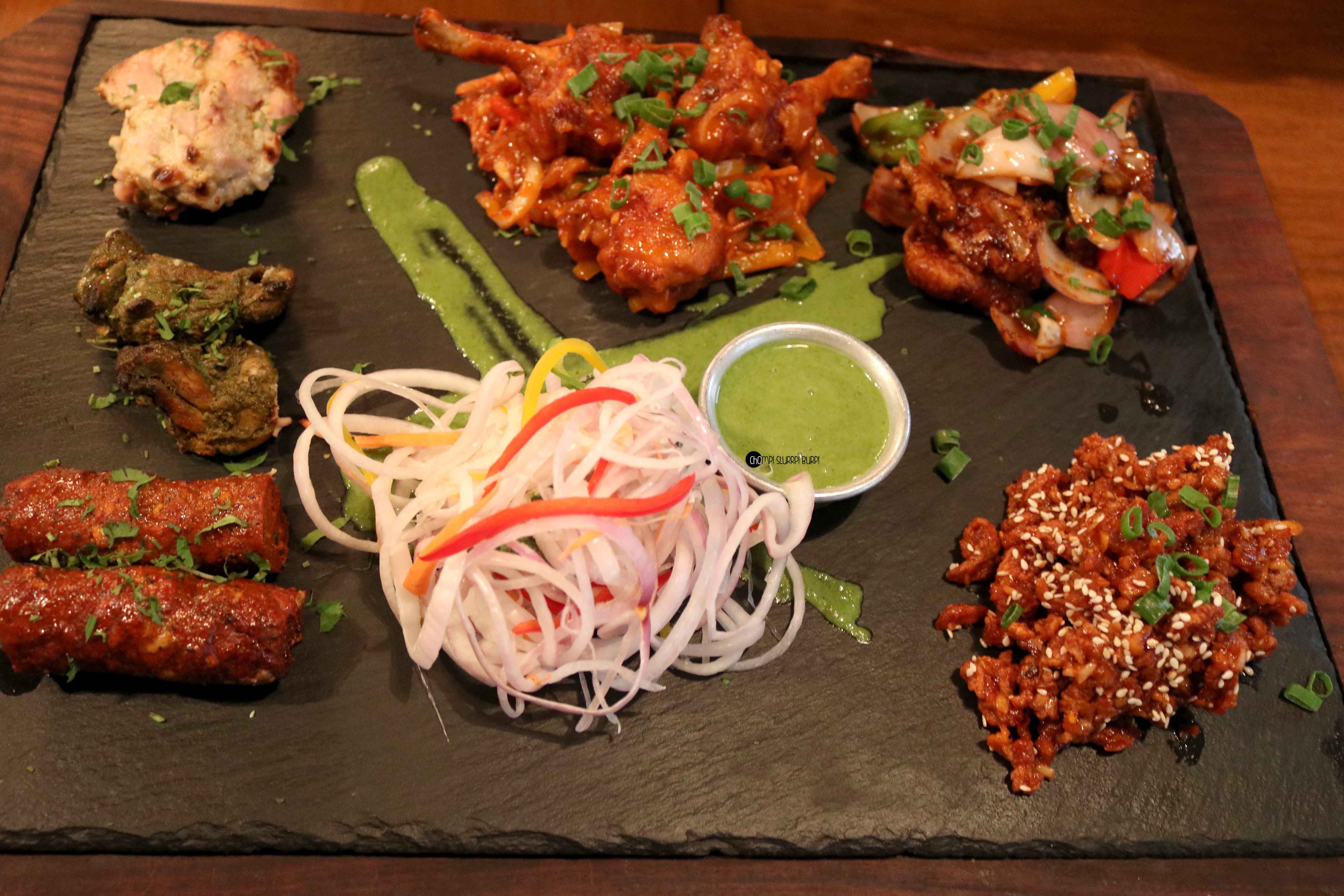 We ended our meal their signature Cona Coffee without this every visit to UCH is incomplete!
While rewind is catering to a whole different lot of people, the classic dishes are there to serve and remind people of the extravagant style of United Coffee House!