We walked into Dirty Apron yet again to their signature Piano – blazing sunlight and adorable table placements. Another wonderful menu by Chef Ruchira awaited us. For all those reading about Dirty Apron for the first time, here is a little insight.
Cocktails
From Prohibition classics to house specials, Dirty Apron never fails to impress. The cocktails are potent and always bang on. We stuck to classic thirst quenchers for the hot day.
Appetizers
We started with the Greek-style Lamb Puff. Minced lamb keema, served atop a beautifully crafted crumbly puff pastry. Along came gorgonzola greek yoghurt; mint, cucumber and coriander salad. It was a version of tzatziki and was super refreshing. The flaky puff, spicy mutton and cooling yoghurt take you on a whirlwind of flavours. Four Dip Chip Platter. Beetroot feta dip, rocket pesto, pumpkin hummus and mutabel; served with Lavash chips and warm pita bread. I absolutely loved the wintery touch to the Mezze dips. The smoky mutabel and creamy beetroot with feta had my heart.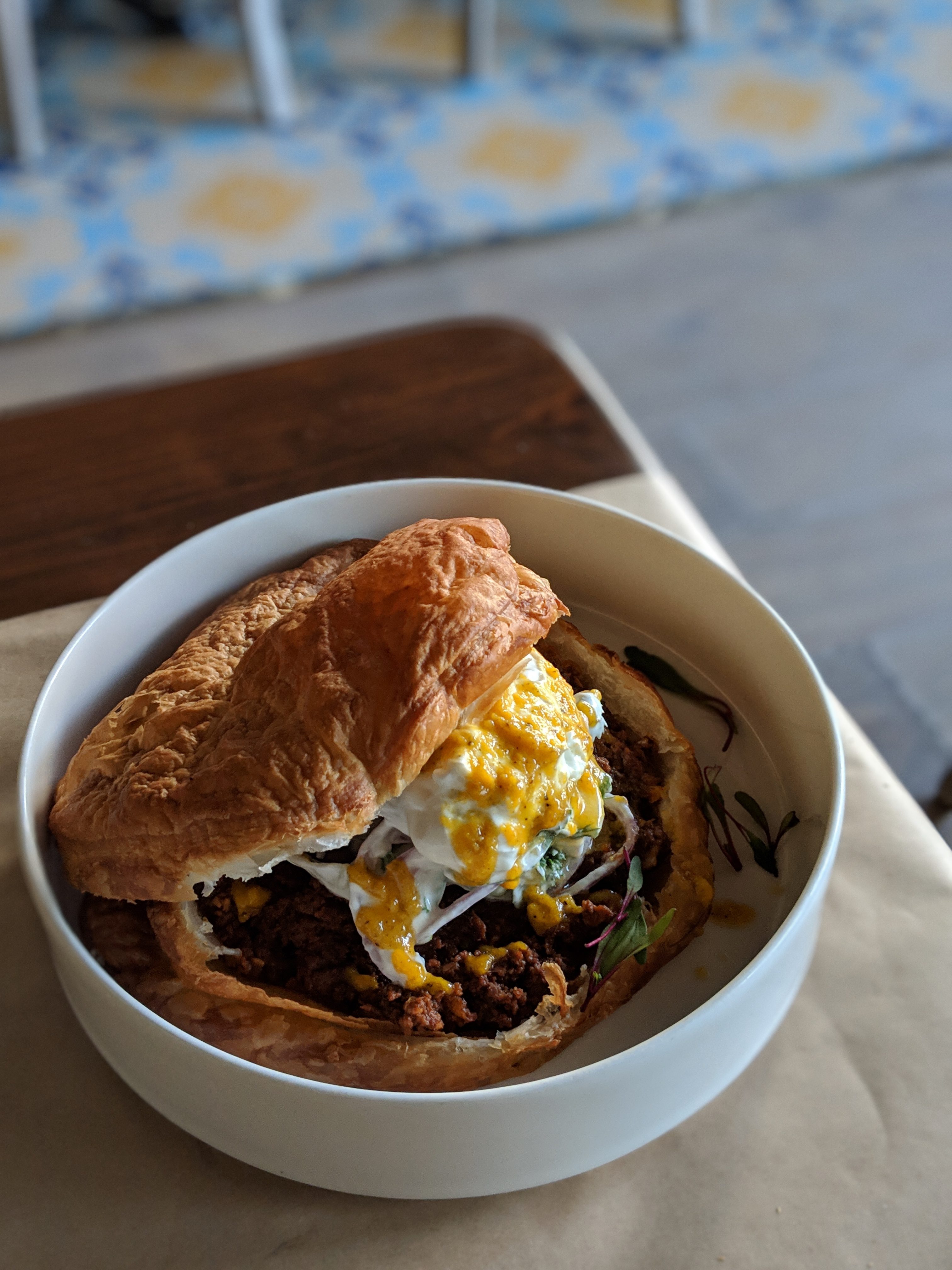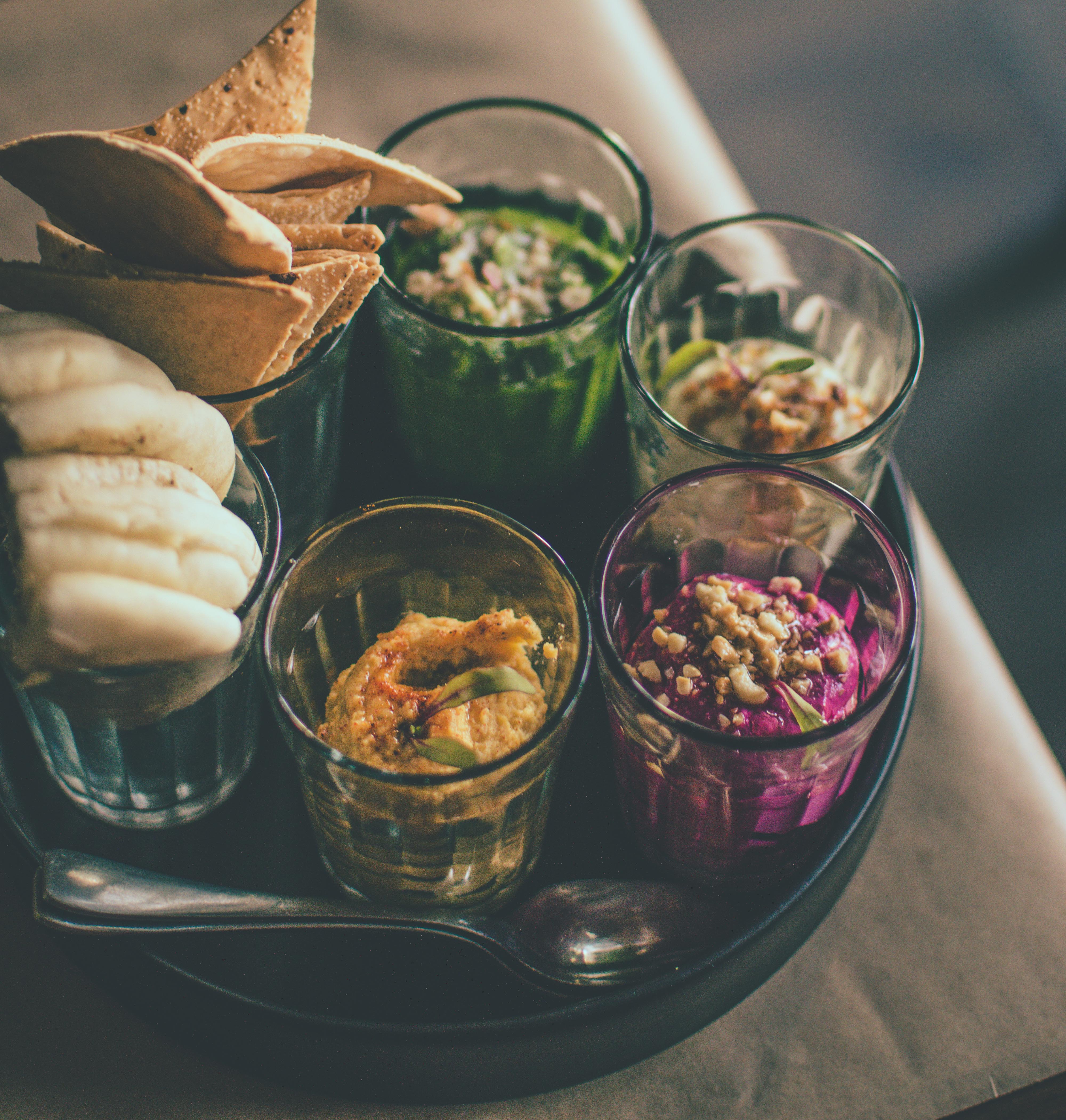 Mains
Fried Brie, fennel and apple salad. Crumb coated fried brie, roasted beets, finely chopped green apple and salad greens. A hearty portion, perfect balance of textures and flavours. Laksa Prawn Spaghetti Sambal. Bringing together two Indonesian and Singaporean classics with spaghetti making it the perfect Eurasian. Sweet and spicy spaghetti, perfectly cooked prawns and coconut aftertaste.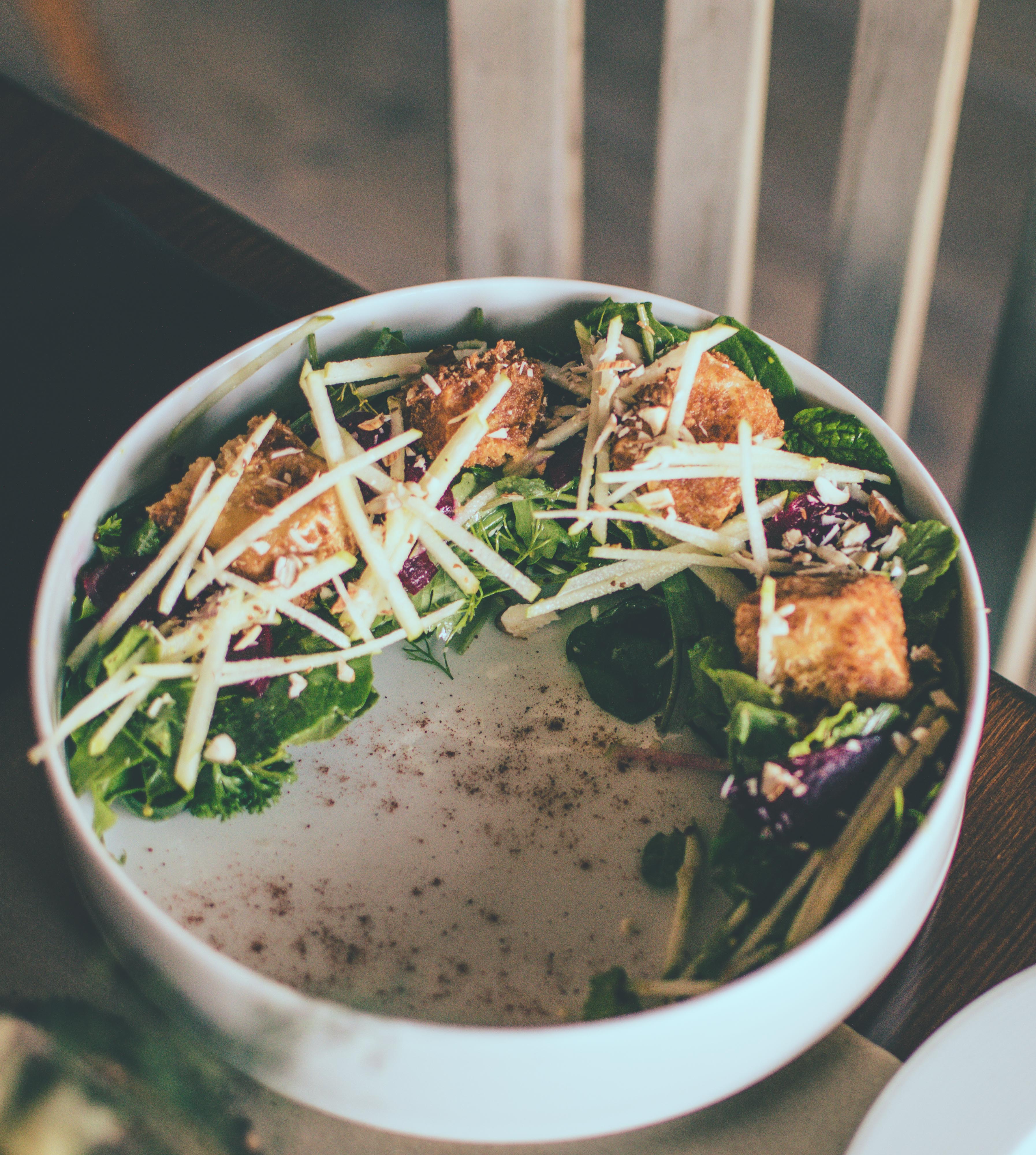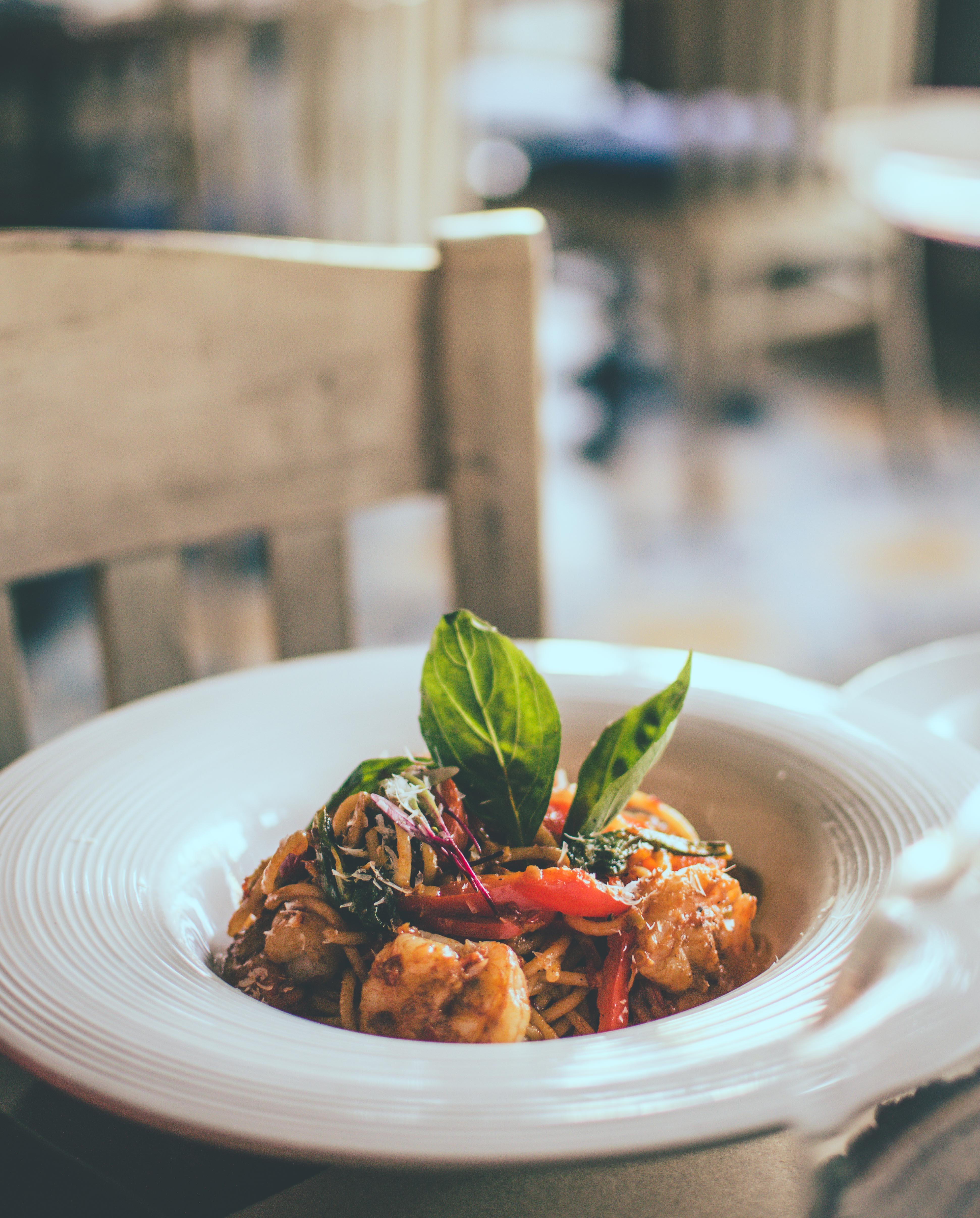 Grilled Pork Belly, in Soy-Mirin Glaze. Grilled pork belly, sticky rice, chargrilled onions, ribboned cucumber, greens and topped with sesame seeds. Meaty pork belly works perfectly with the sticky rice and greens. Making it a super lunch bowl.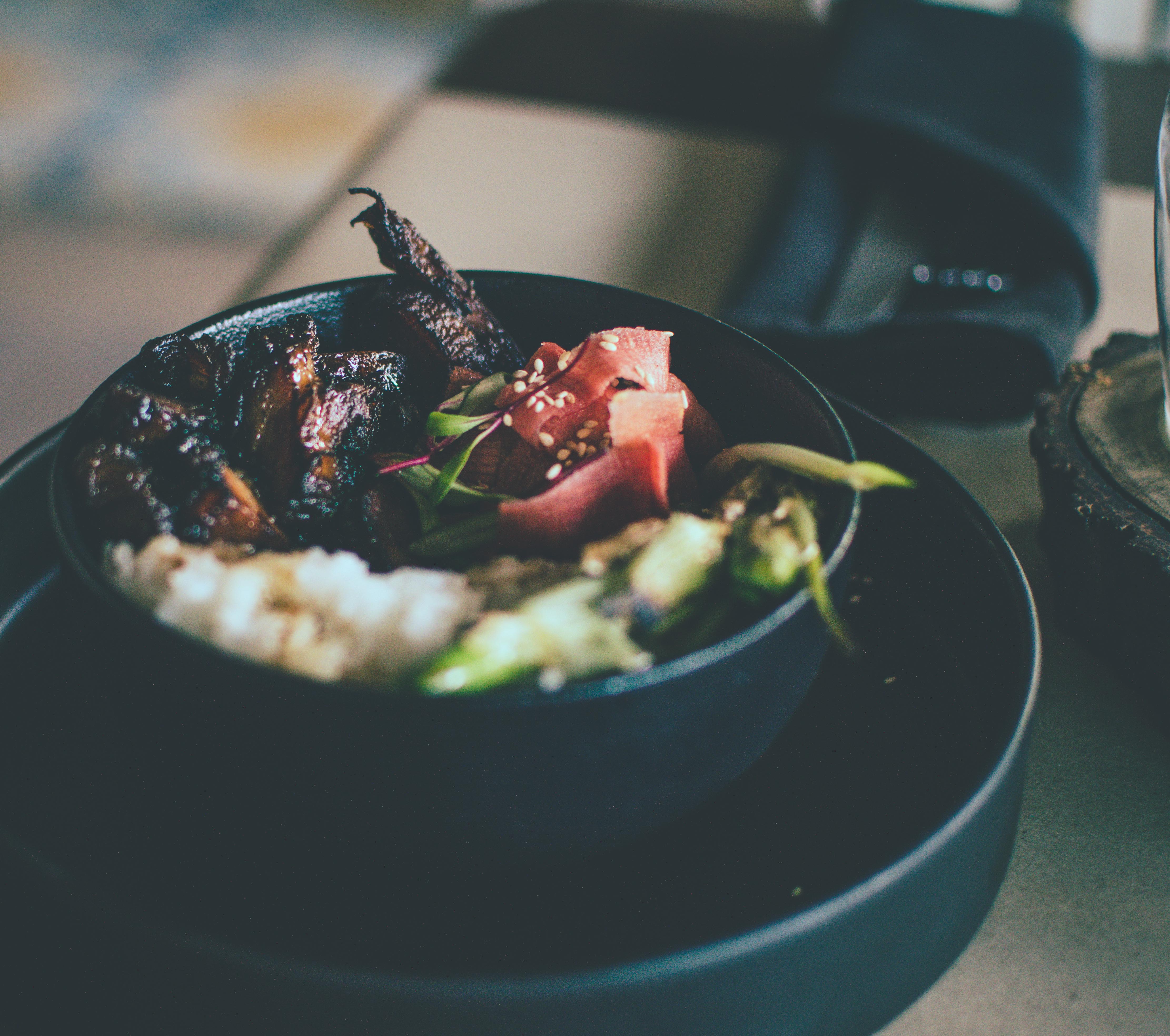 Among my top favourites in the city, they also serve impeccable pizzas. And are all set to open the newest outlet in Gurgaon! Yay!
Must Haves? Laksa prawn spaghetti sambal!
Where? Dirty Apron, Safdarjung
Cuisine – Eurasia
Price for two – 2500 INR approx