What is heartier than a satiating breakfast in the coziest of settings? Breakfast at Sly Granny offers you just that and more. The newly launched week-long breakfast is the newest addition to Sly Granny's Delhi outlet. With perfectly cooked eggs, bakes and coffee, you need to indulge yourself this winter season.
Start with some fabulous coffee, obviously. Go for an Instant perfect cappuccino. I quite enjoyed the spiced Chemex as well – a pour over with a burst of flavours.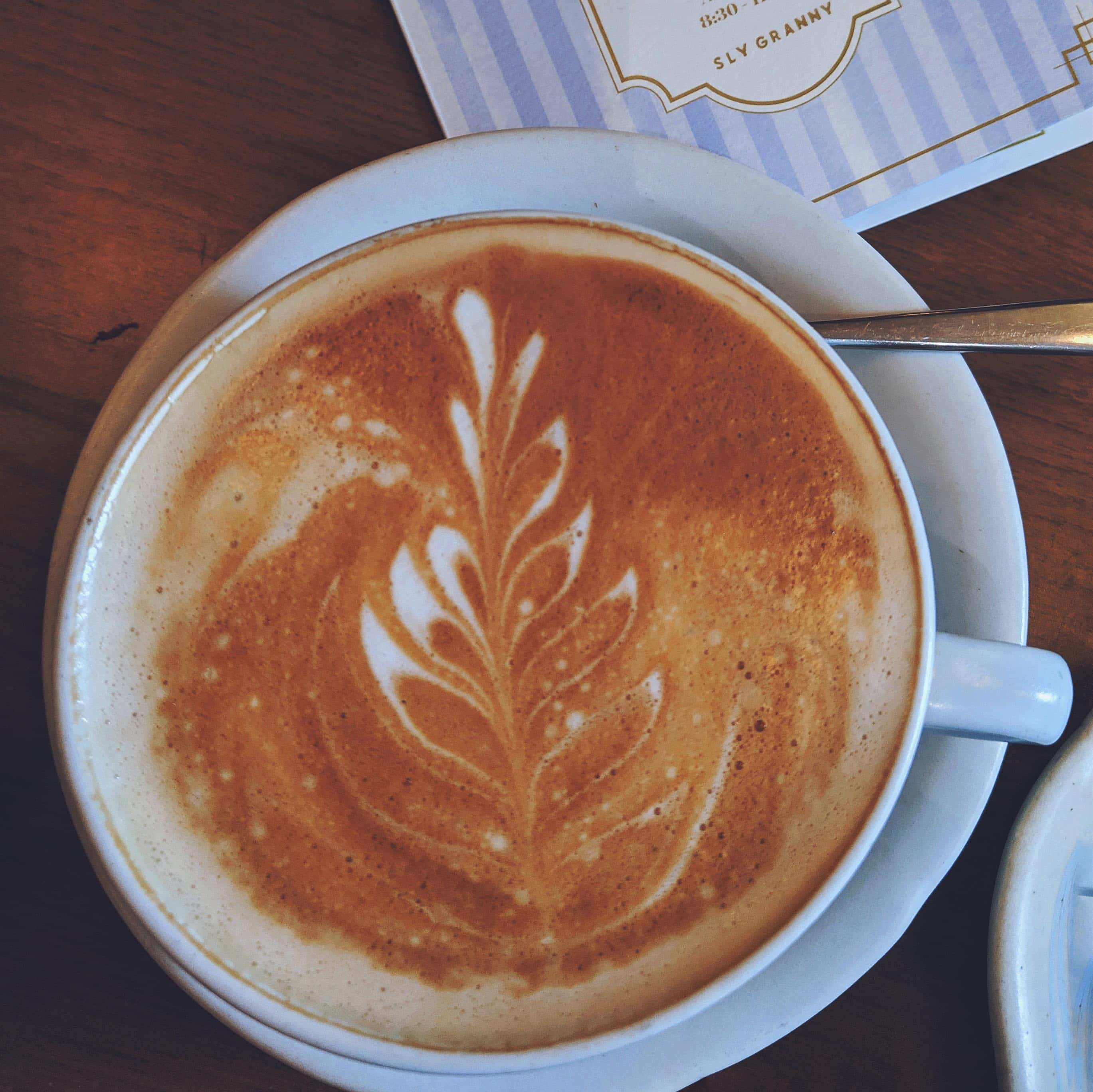 Avocado Toast
The quintessential millennial breakfast. A crusty baguette, smashed avocado, and lemon olive oil drizzle. Served with a side of winter greens and fresh goat's cheese. Even though the Avo smash is enough to satiate your new age souls. The toast lacked textures as the baguette needed to be super crusty to be able to cut through the creaminess of the Avo smash and cheese.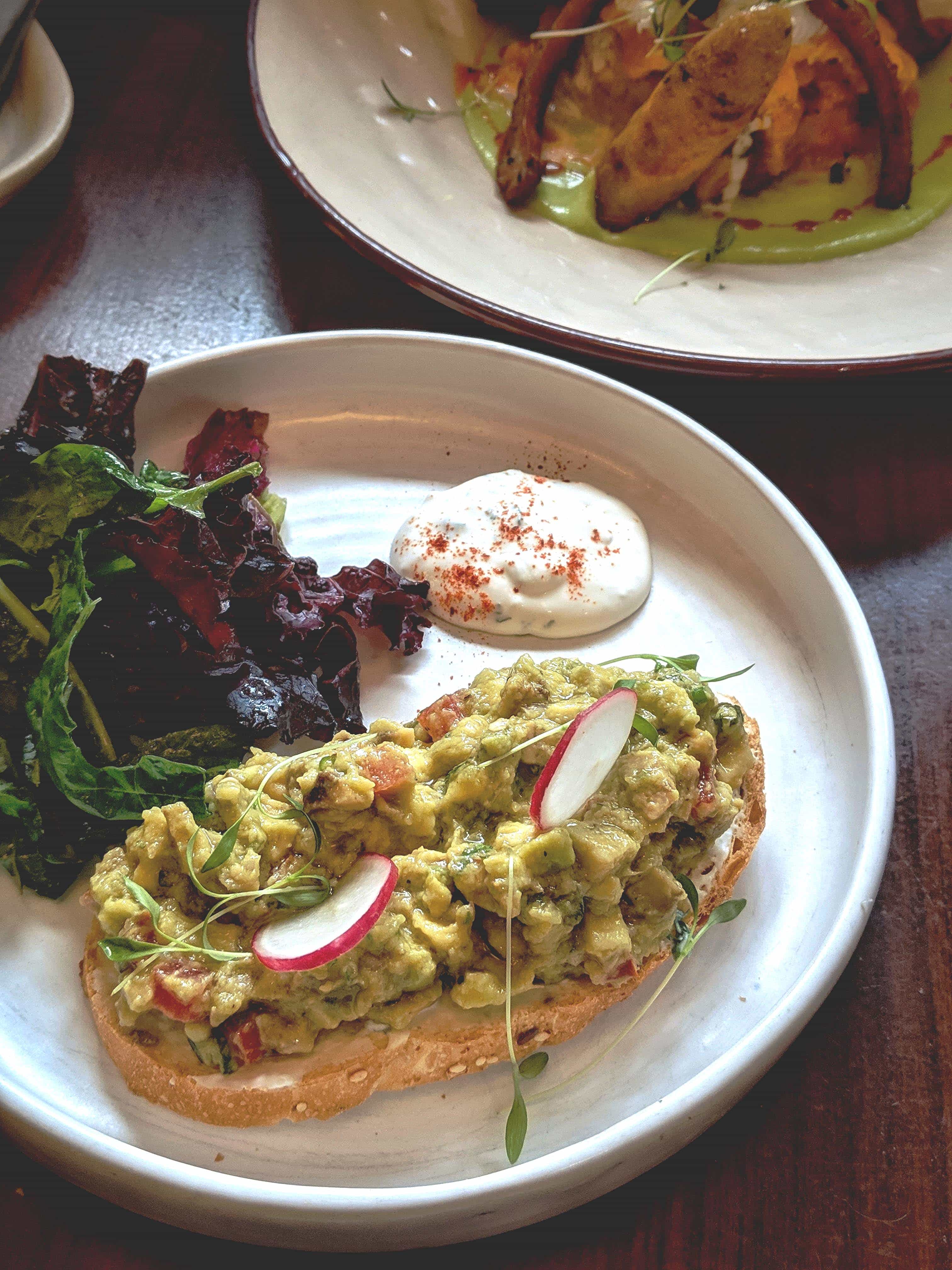 Eggs Benedict
Toasted brioche, crispy bacon, perfectly cooked poached eggs, topped with hollandaise. And salad greens. A really good plate of eggs Benny after the longest time. Everyone has their own way of poaching eggs and for someone who has tried for the longest time to make perfect looking ones, I have immense respect for everyone who does get it bang on right. Eggs poached to #yolkporn perfection, drizzled with a light hollandaise and crispy bacon rashers. What a whirlwind for textures. The Arugula leaves lent an extra peppery flavour. The brioche again got slightly lost in the dish and could have been a little breadier.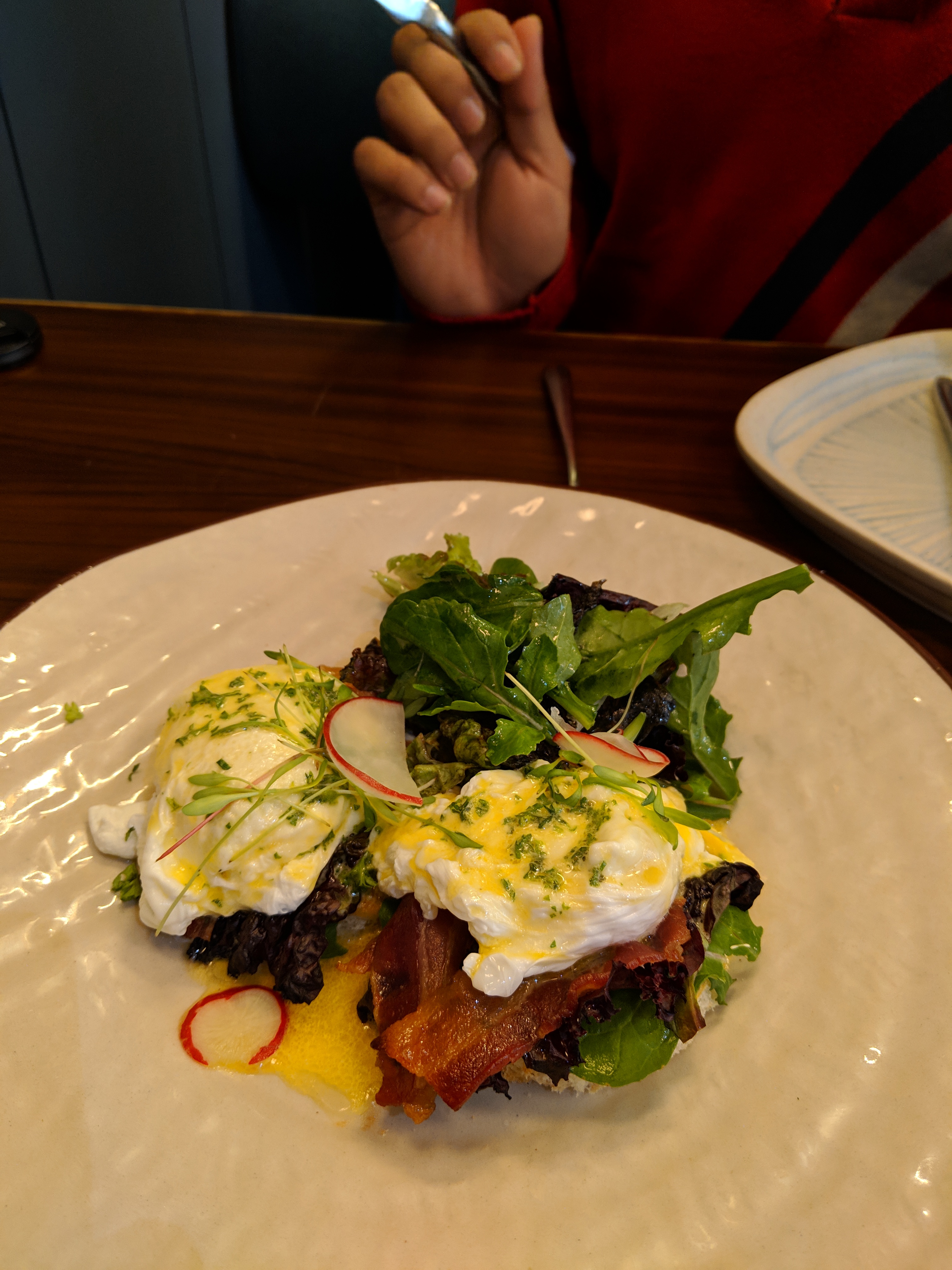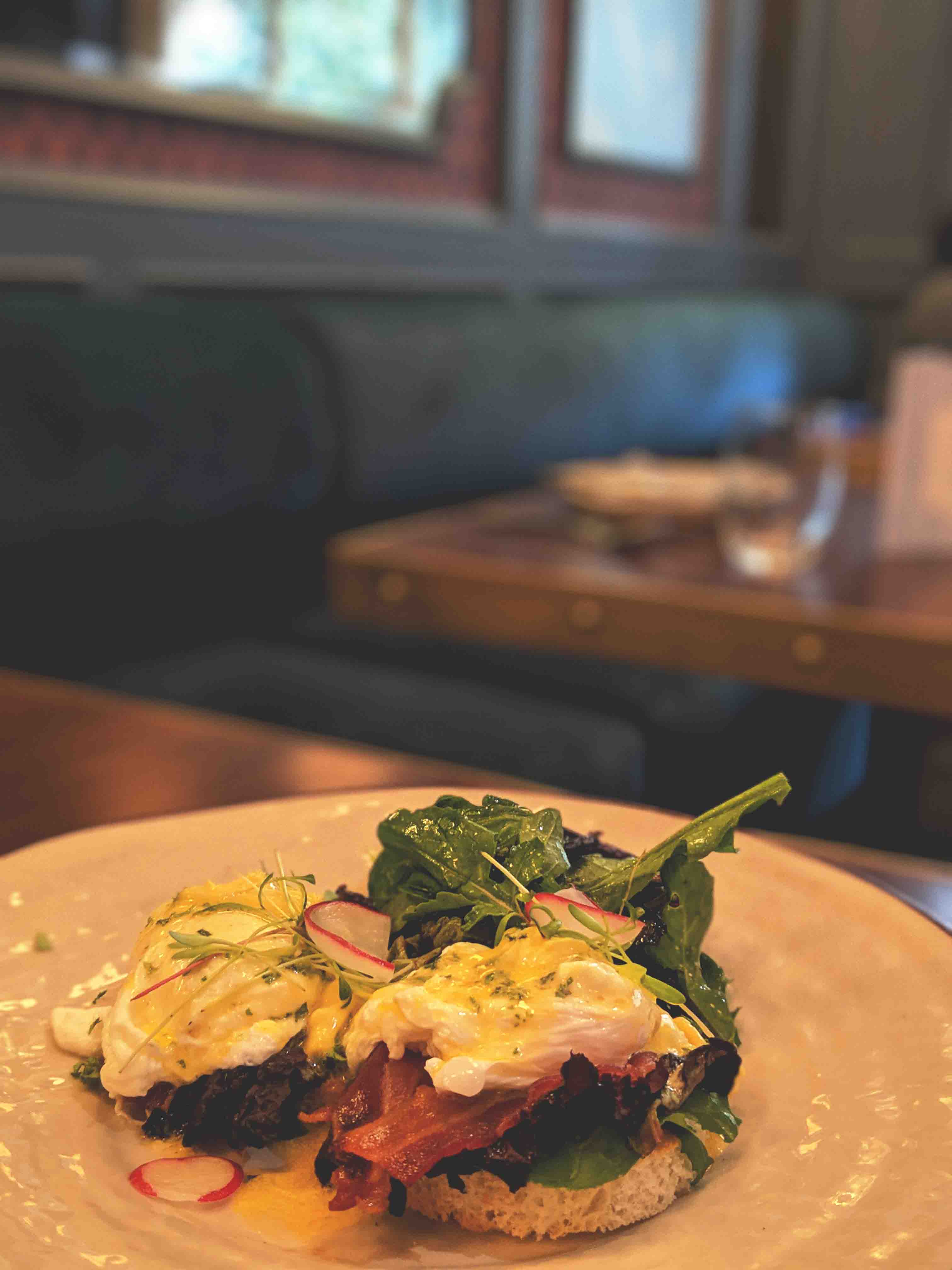 Pork Sausages with Potato Boulangerie
Thinly cut potatoes, layered on top of one another and baked with melted Cheddar. Very much like a potato lasagna, complete with grilled pork sausages, greens, and a poached egg. Really meaty and cheesy flavours, this is a perfect treat for you on a winter morning. Filling you up with all the carbs and cheese.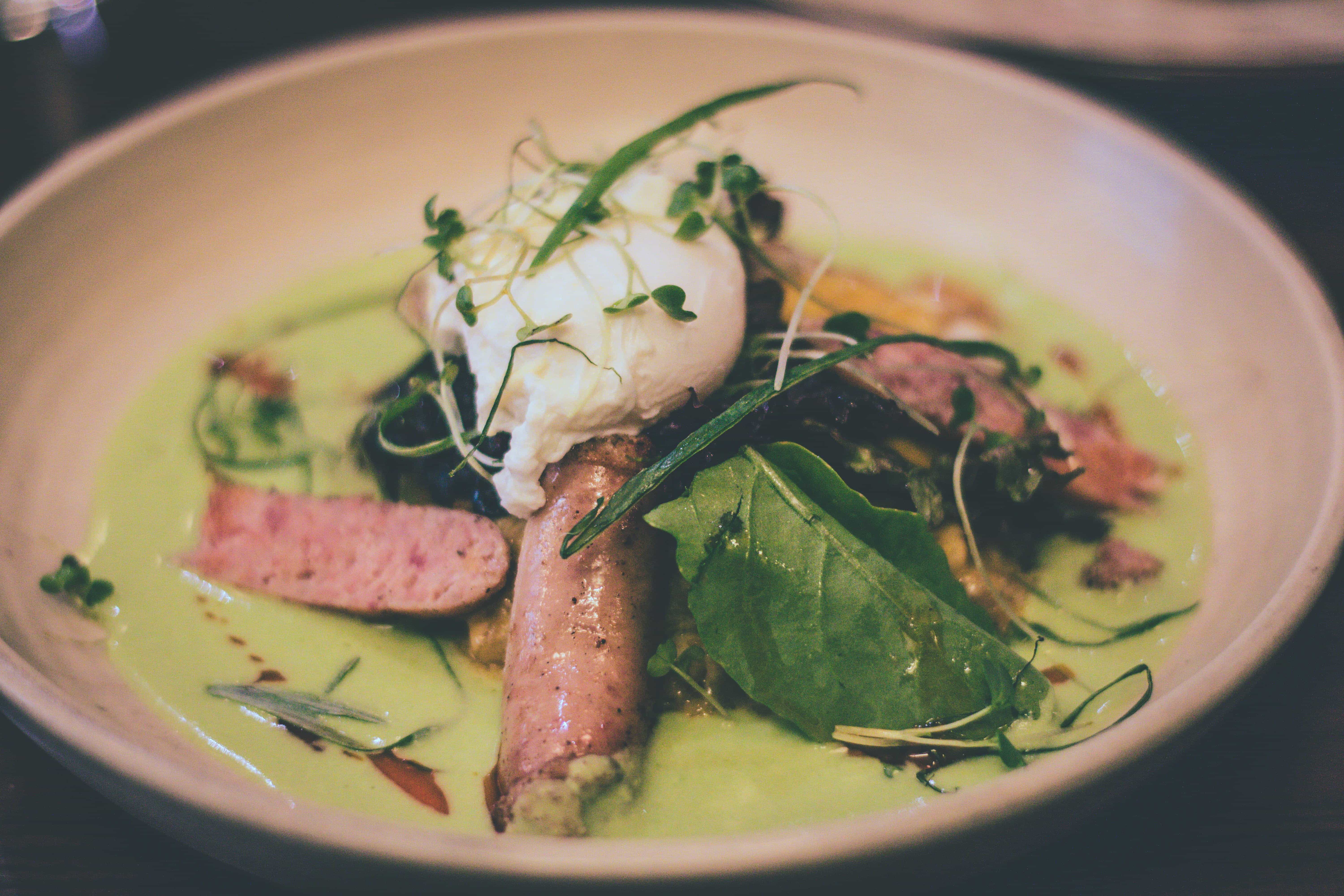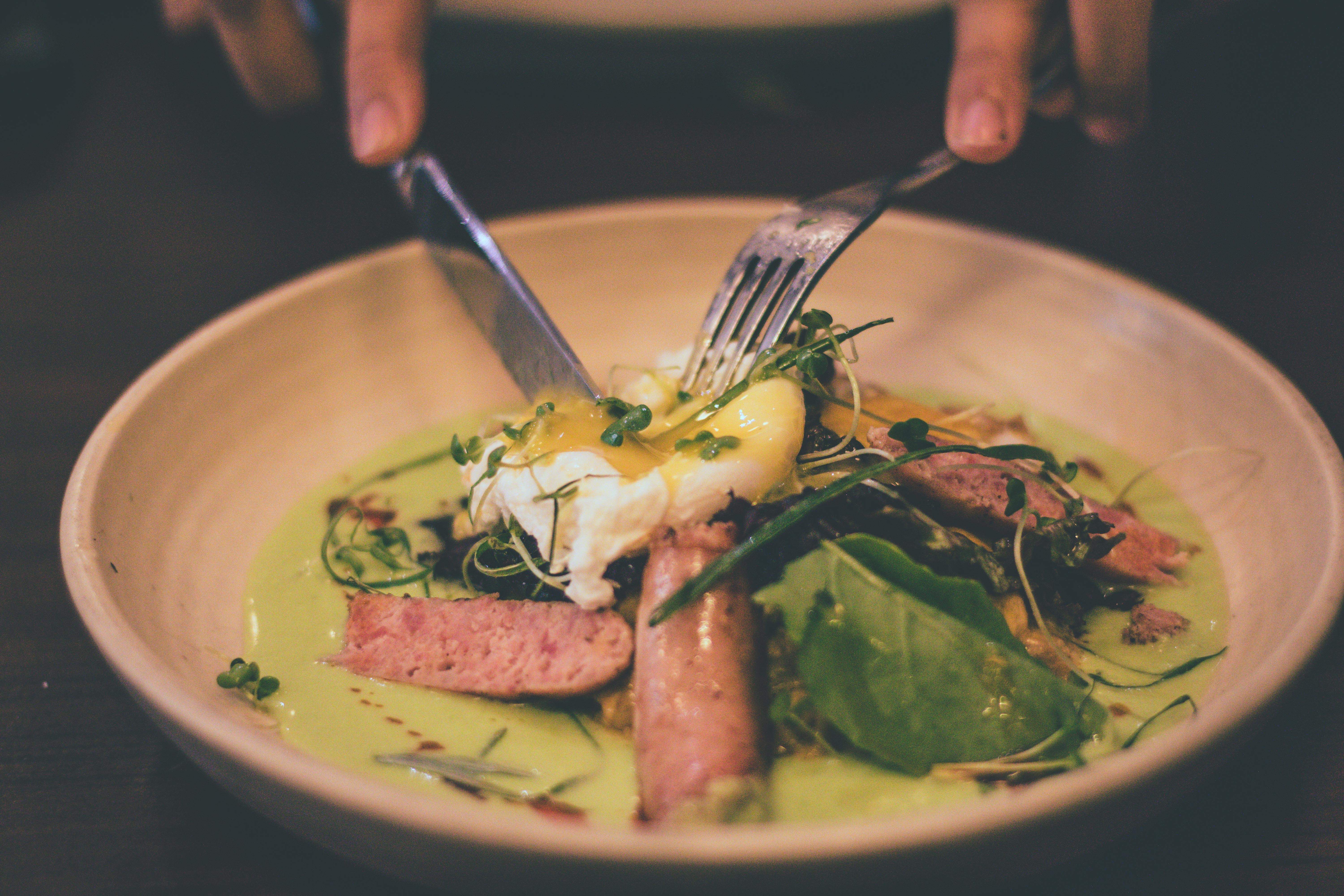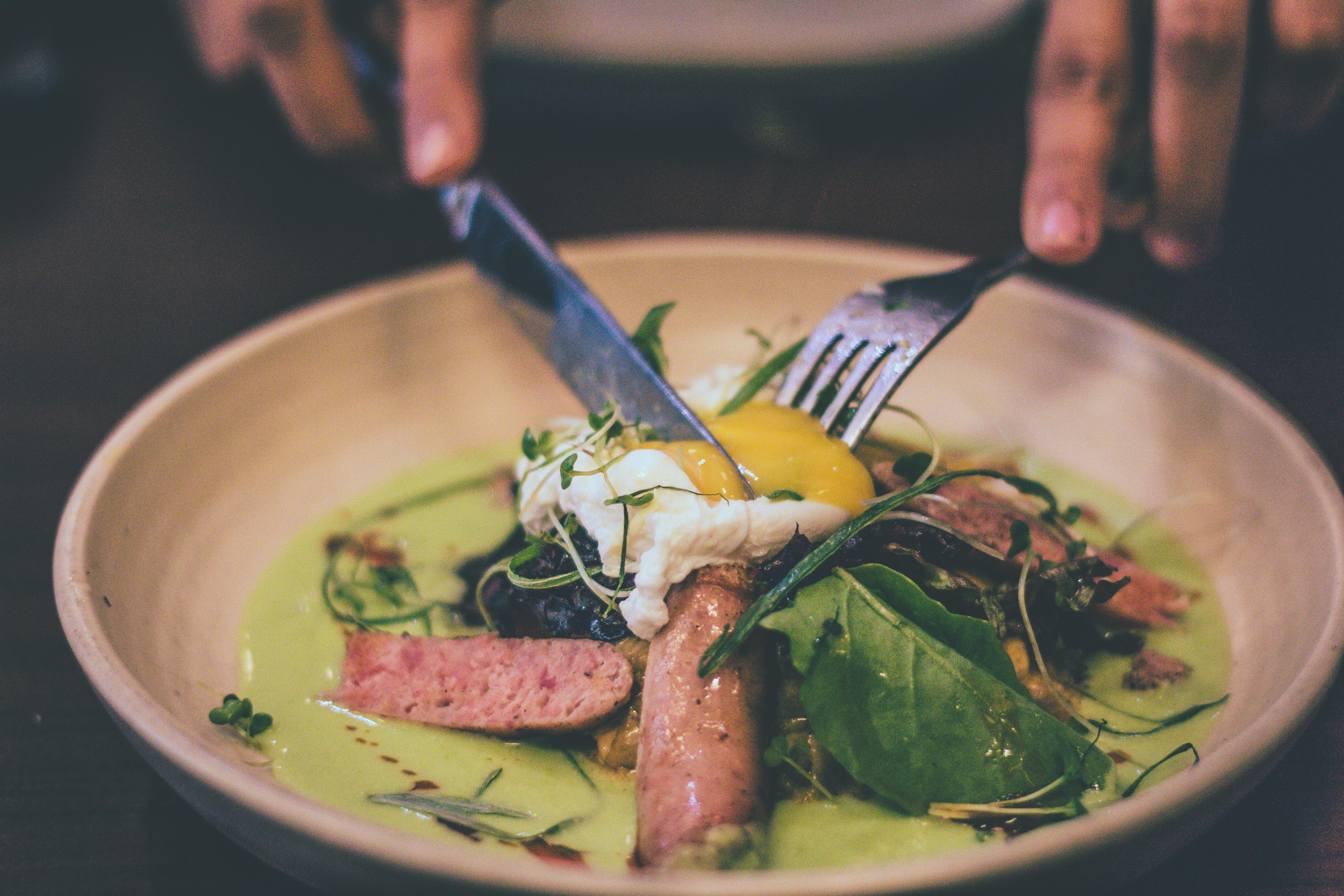 House Cured Salmon Bagel Sandwich
Now, this was my ABSOLUTE FAVOURITE. A fresh Bagel with House-cured Salmon, dill sour cream, shallots, pickled cucumbers, and house salad. One of the finest cured salmon pieces in the city. I am supremely obsessed with the finesse of the fish and balance of this sandwich.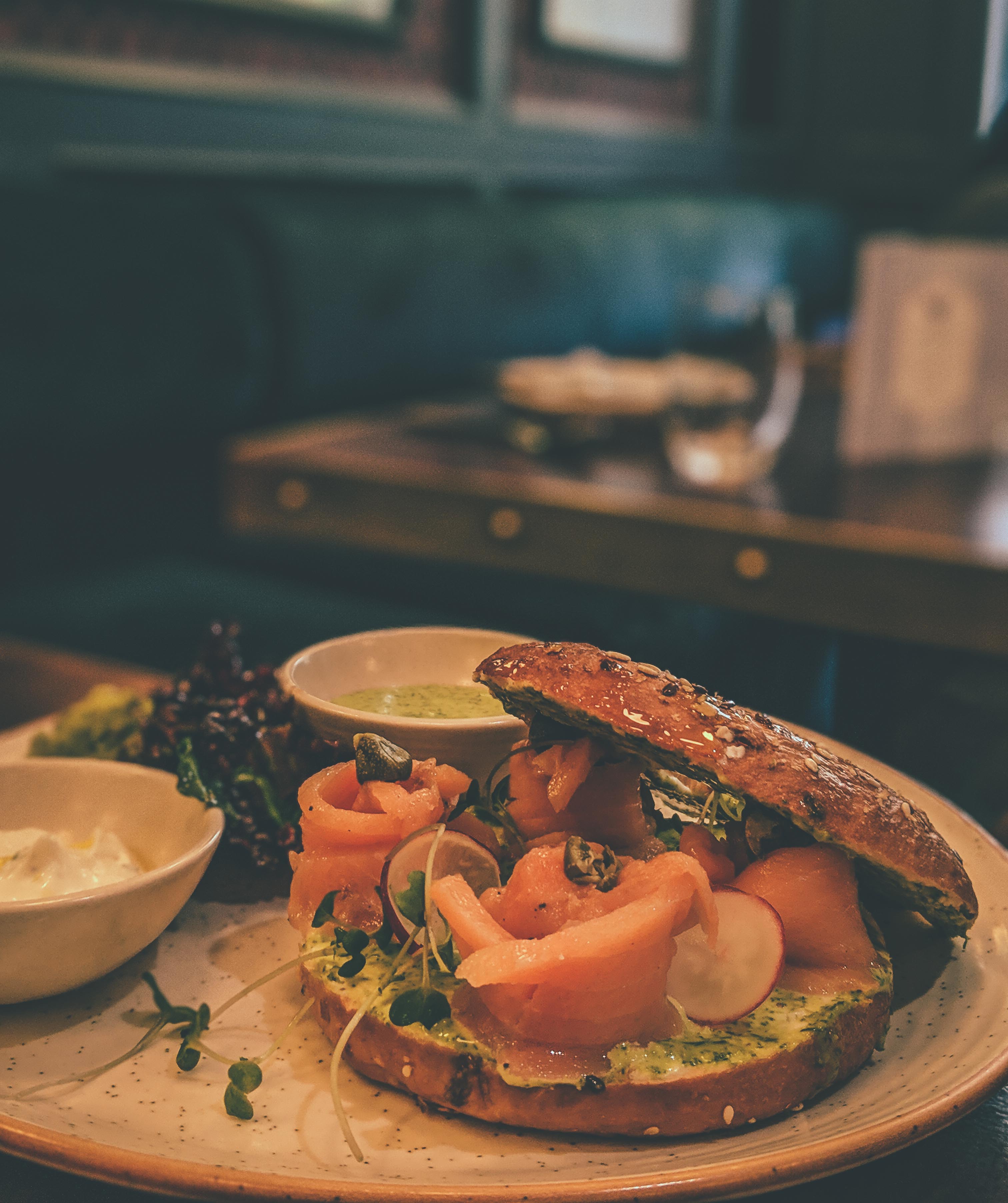 Raisin Bread French Toast
A soft, fluffy bread, coated and cooked. Topped with pomegranate seeds, microgreens, whipped cream and a hearty drizzle of maple syrup.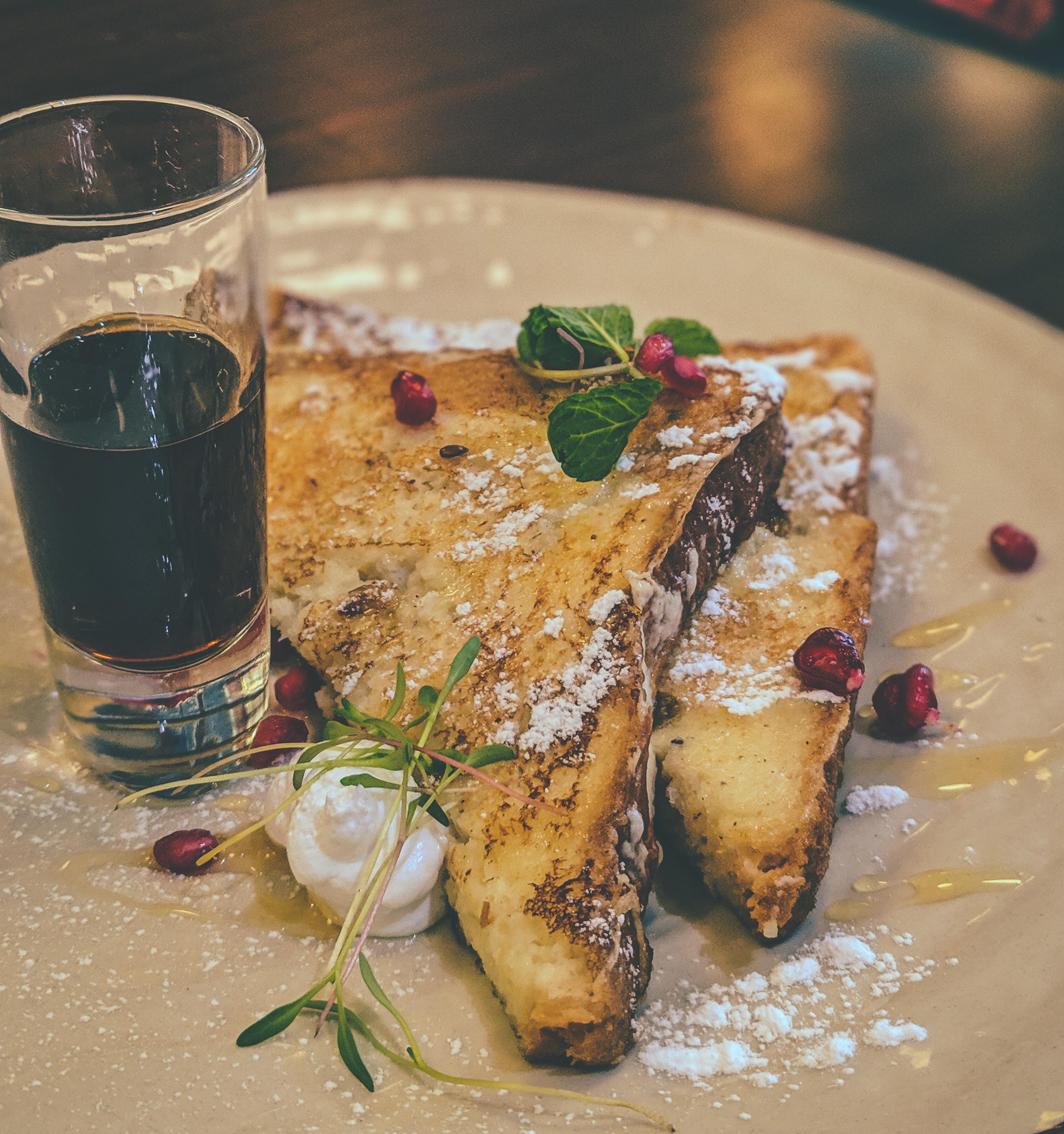 The Eggs Benny and House Cured Salmon Bagel are highly recommended!
Where? Sly Granny, Khan Market
Price for two – 1200INR approx
Breakfast Hours – 8.30AM to 11.30 AM