When was the last time you picked up a picnic basket and went all out? I honestly cannot remember. But isn't a cane picnic basket, freshly baked bread and flowers a picturesque thought right out of an old movie. Olly has launched its picnic brunch and it is made of all of this and more. A pretty outside area, board games sewn around and live music. You almost forget that you are sitting in the bustling Cyberhub.
Cocktails
The cocktail menu ranges for classic cocktails like Breakfast Martini and Citrus Highball. They also have beer cocktails by Hoegaarden and DIY Gin cocktails by Bombay Sapphire.
Breakfast
Eggs Benedict – a brioche bun, wilted spinach, perfectly poached egg and drizzled over with hollandaise. I would have absolutely loved some bacon rashers to make this a perfect Eggs Benny. Mushrooms on toast – a sourdough toast, grilled mushrooms, smashed avocado and a drizzle of olive oil. Grilled Sweet Potato – this was a closeted genius. Grilled sweet potato, topped with feta and chilli, and smashed avocado. I absolutely loved how innovative this was. Waffles – fresh waffles, chocolate sauce and fresh, cut strawberries.
Small Plates
Pulled chicken sliders – multigrain mini bun, pulled chicken, green chilli and BBQ sauce. Bacon wrapped prawns – two of my favourite things on one plate. Prawns wrapped in bacon and tossed, with a drizzle of maple syrup. Loved this.
Main Plates
You get to choose from pasta, pizzas and grills. I absolutely loved the Bangers and Mash. The pork sausages here are stunning, as I have raved about it on my first visit to Olly. The pizzas are freshly rolled and delicious classics.
Dessert
The winner was the baked cheesecake with a beautifully caramel drizzle and toasting almonds.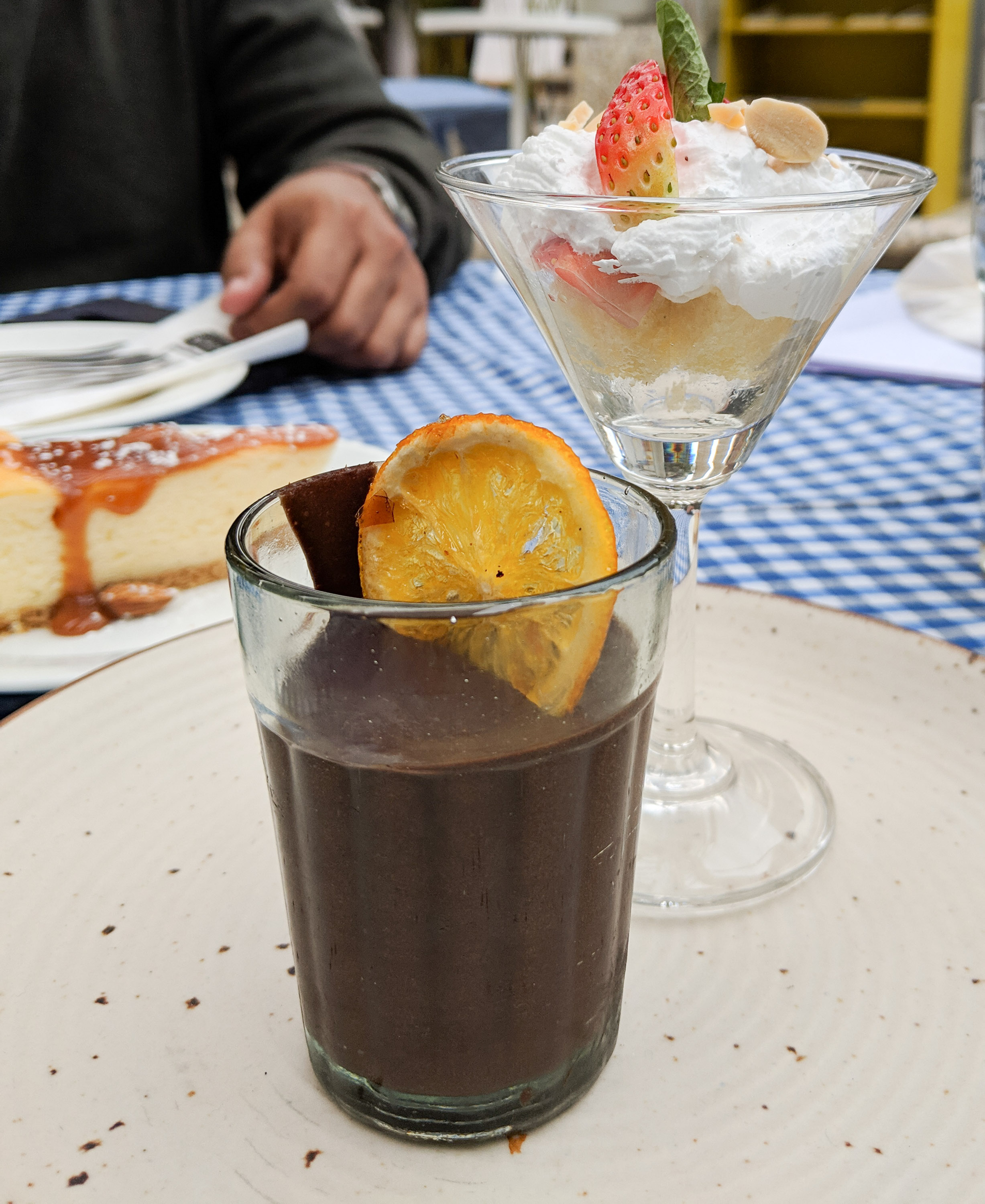 The Picnic Brunch at Olly is a great way to spend your Sundays. Play some board games and sip on cocktails. The bangers and mash, pizzas and breakfast grub is highly recommended.
Where? Olly, 1st Floor, DLF Cyberhub
Price for two – INR 1295++ (Unlimited food + unlimited soft drinks) INR 1895++ (Unlimited food + unlimited cocktails)
Cuisine – European, Cafe