With all the superfoods and healthy alternatives becoming much easier to procure, we decided to go back to some Indian basics. Ragi and Jowar flour, common Indian household names, I personally shied away from for the longest time. (Blame inexperienced taste buds.) Breakfast was an upgrade from the regular besan chila to a ragi and jowar version of it.
Another Ragi Flour favourite here.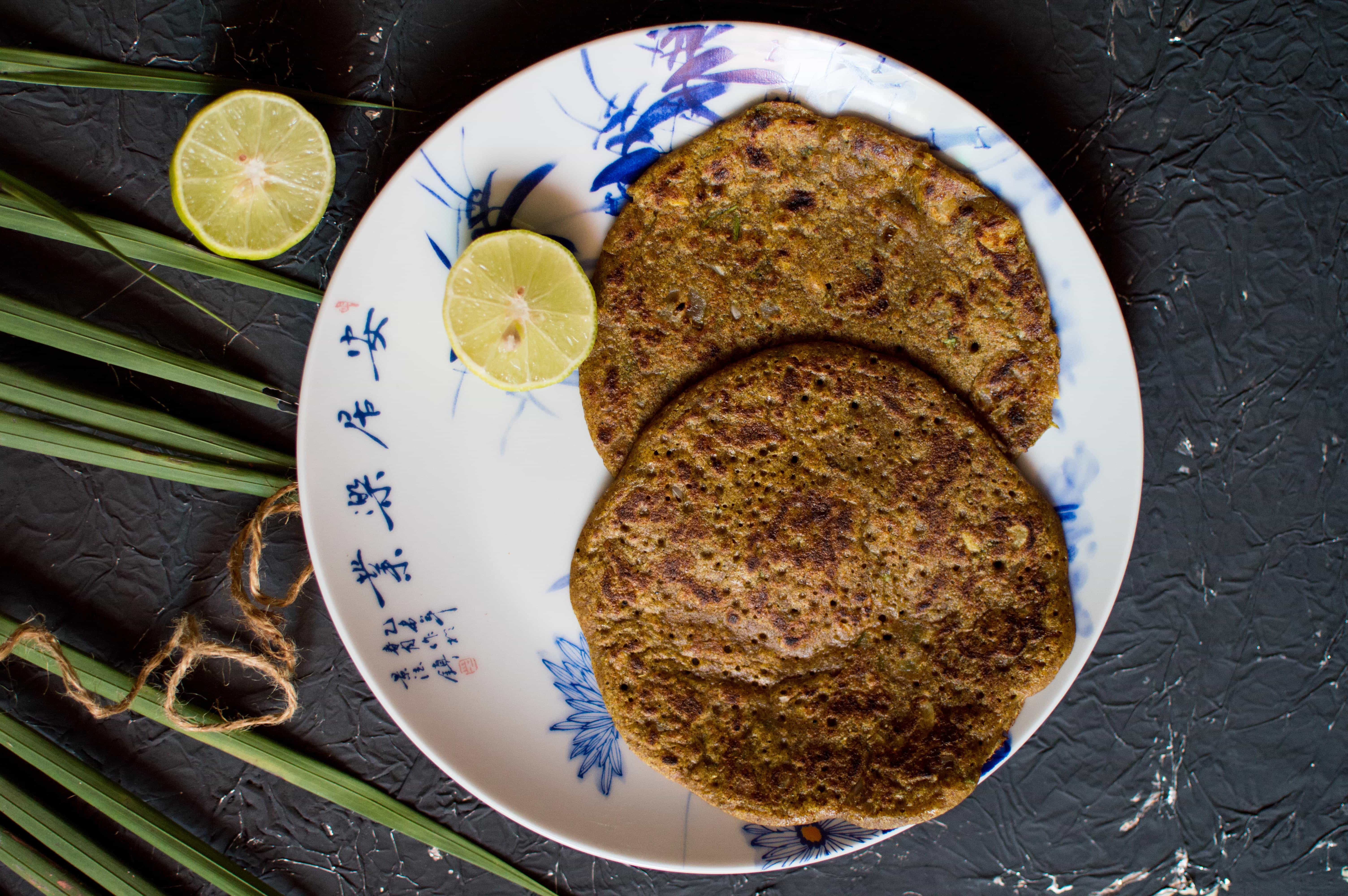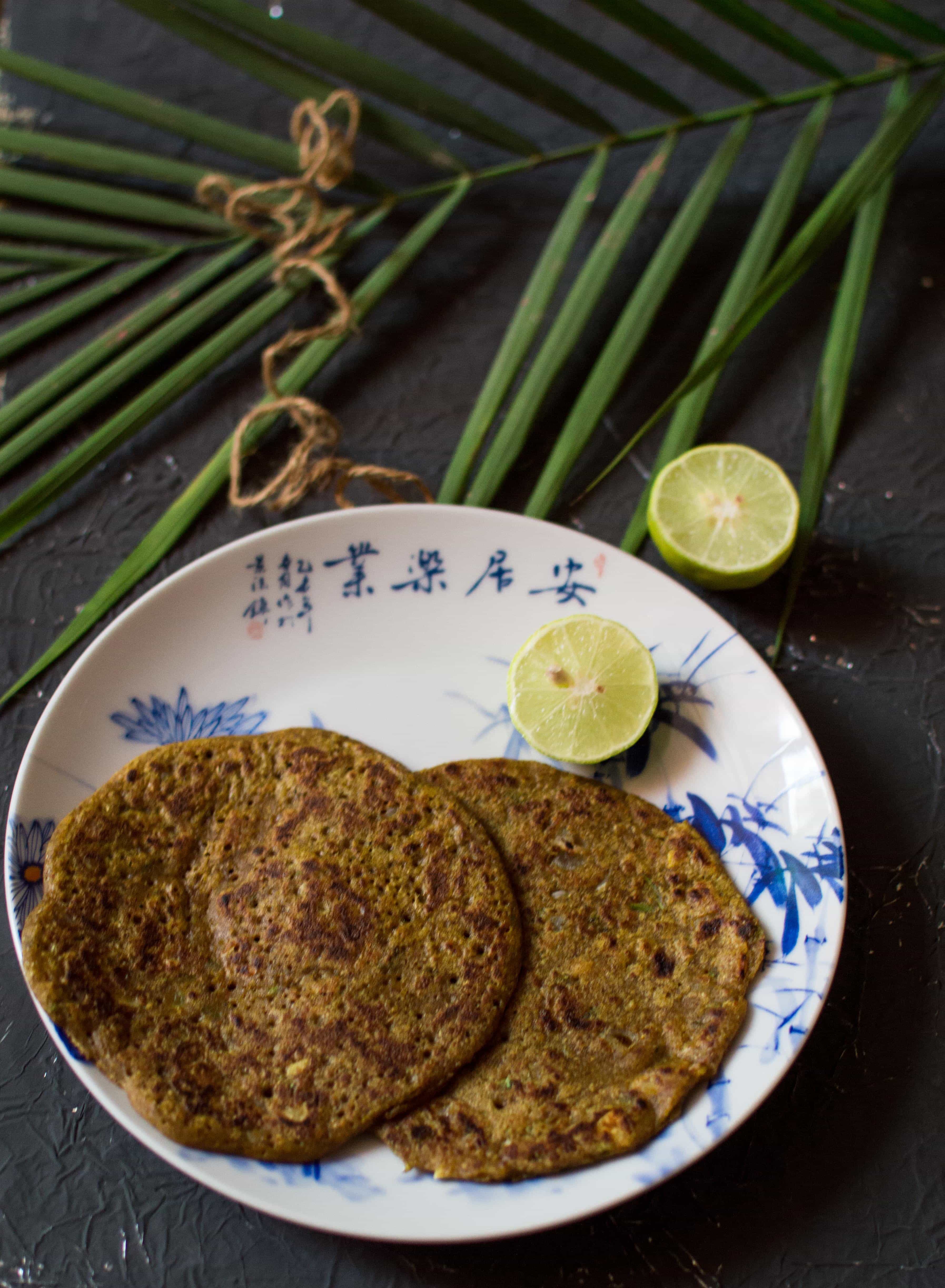 Ingredients
Ragi Flour – 1/2 cup
Jowar Flour – 1/2 cup
Onion, chopped – 1 small
Tomato, chopped – 1 small
Green Chilly, finely chopped – 1 small
Coriander leaves, chopped – a handful
Red chilly powder – 1/4 tsp
Asafoetida powder – a pinch
Ajwain seeds – 1/2 tsp
Baking Powder – 1/4 tsp
Curd – 1 tbsp
Water – to mix
Oil – to cook
Method
Sieve Ragi and Jowar Flour in a bowl, add curd and water.
Add asafoetida powder, baking powder, salt, and red chilly powder. Mix well to make a smooth paste.
Set aside for 10 minutes.
Put in the mixture, chopped onions, tomatoes, chilly and fresh coriander leaves.
Heat a teaspoon of oil on a non-stick pan, pour a spoonful of mixture and spread lightly. Sprinkle some oil and let the chila set.
Flip it on the other side and cook till crispy.
Serve hot with fresh coriander chutney.