Inspired by my old school egg and bread bake. I had set out to make something like an egg and potato quiche. And since not everything turns out the way it should – I ended up making what I now call, Baked Spanish Omelette.
Inspired by something I saw on Tasty!
More baked egg recipes? Check out egg muffins , you would love it.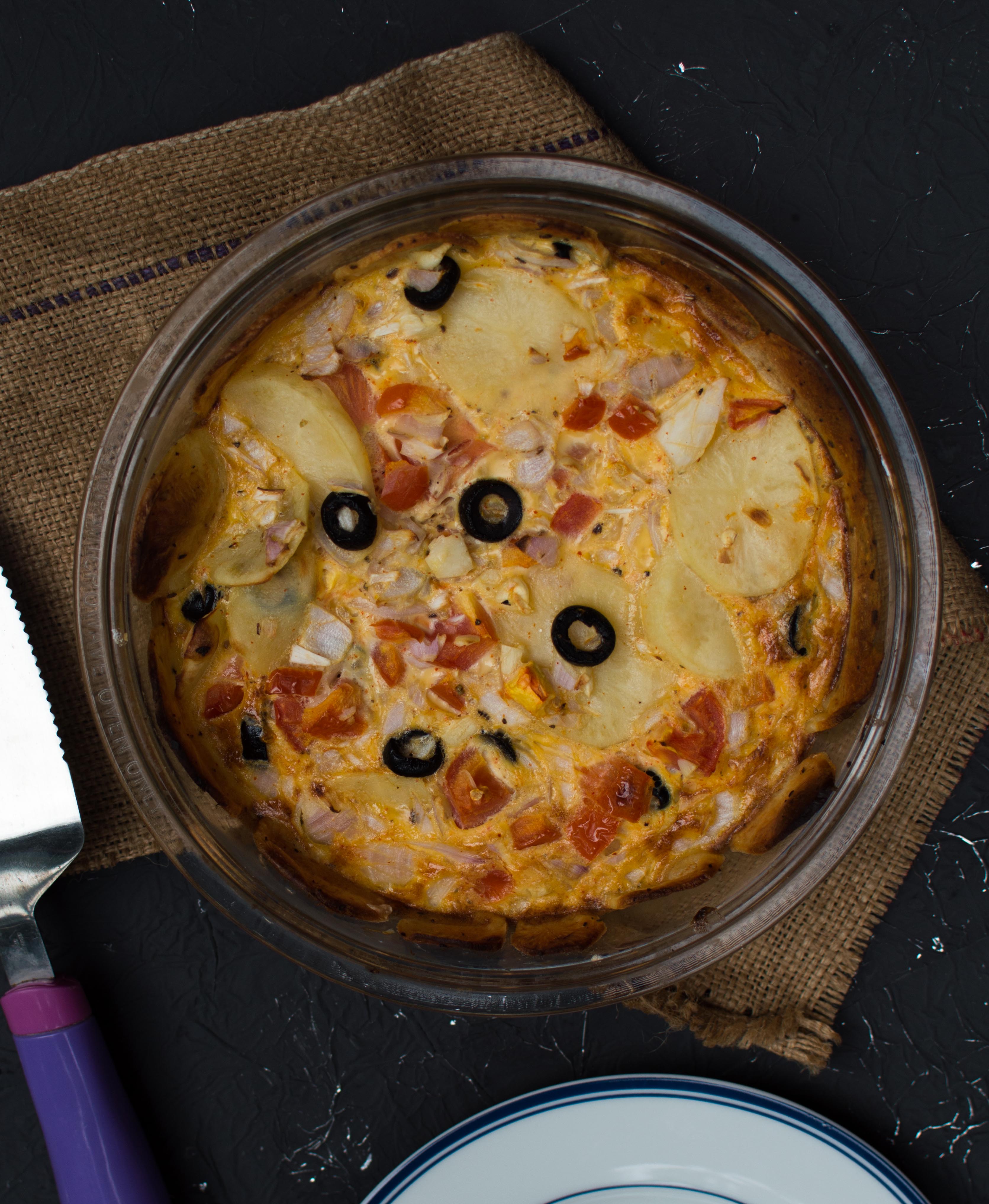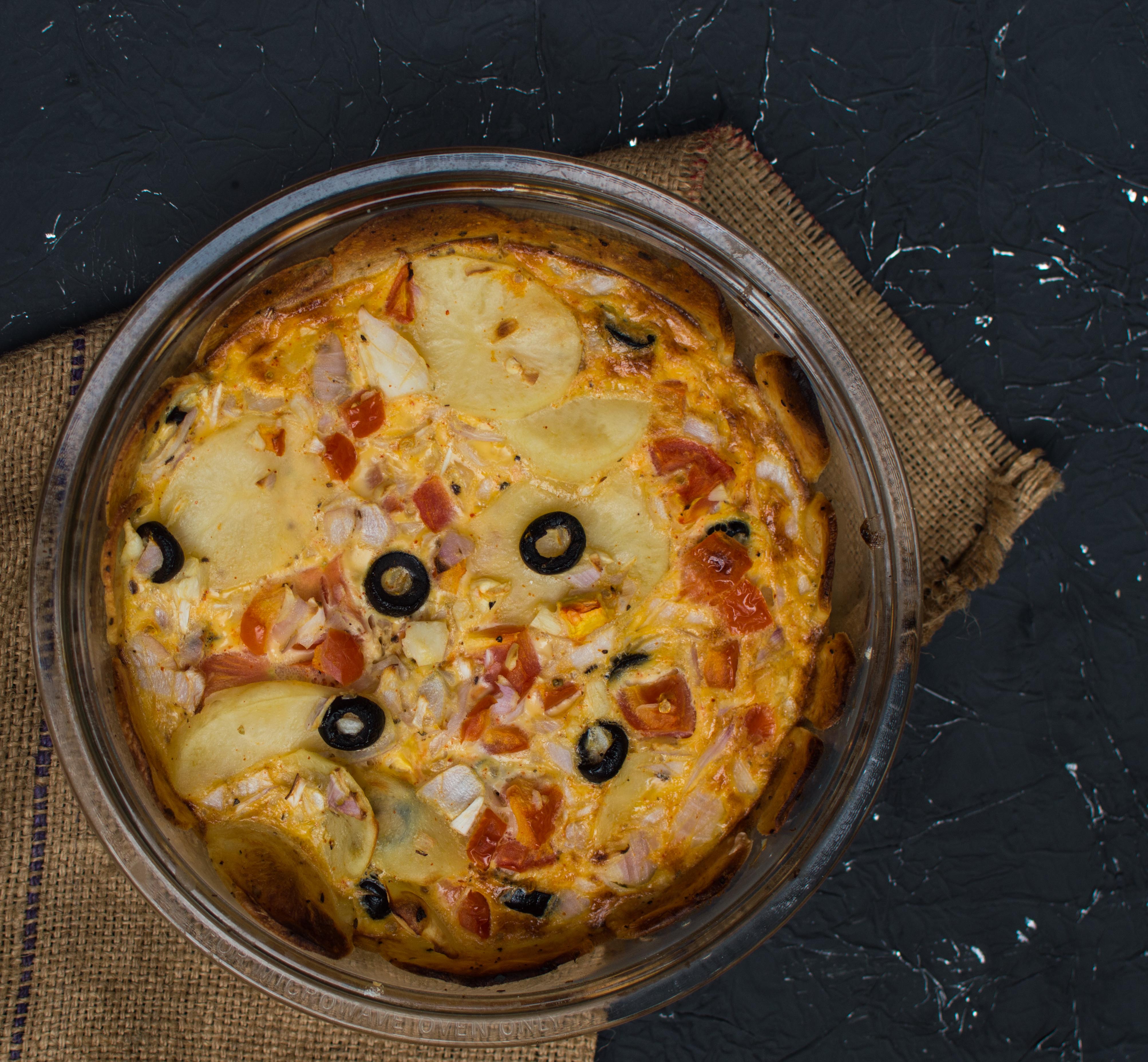 Ingredients
Eggs – 2
Potatoes – 2
Onion – 1 medium, chopped
Tomato – 1 medium, chopped
Olives sliced – 2 tbsp
Garlic cloves – 2 medium, chopped
Salt and pepper – to taste
Milk – 2 tbsp
Olive oil – 1 tbsp
Oregano flakes – to season
Method
Wash the potatoes and slice evenly in full rounds.
Line a Borosil bowl with the potato slices on the bottom and sides. Be sure to save about 10-12 for the omelette.
Drizzle some olive oil and oregano seasoning. Bake at 220 degrees for about 8 minutes.
Break two eggs in a bowl, add the milk, salt, and pepper and mix well. Add the chopped onion, tomatoes, olives and garlic to the mixture.
Pour the egg mixture into the bowl, place the remaining potato slices on top.
Bake for 10 minutes at 180 degrees.
Savour with crusty bread or as is – the crispy potato sides add so much texture to the dish.
Happy Chomping 🙂