The first time I made Gnocchi was also the first time I ate it. I tried it at Cafe Tonino and loved the simplicity of it so much that I tried it the very same day. It failed to recur because of the lousy recipe. A recent Buzzfeed post made me revisit the simple recipe. Tossed in butter with garlic (obviously) this is the simplest Gnocchi, ever. Read on for Butter Garlic Gnocchi.
In case you are interested, you can check out my previous attempt here.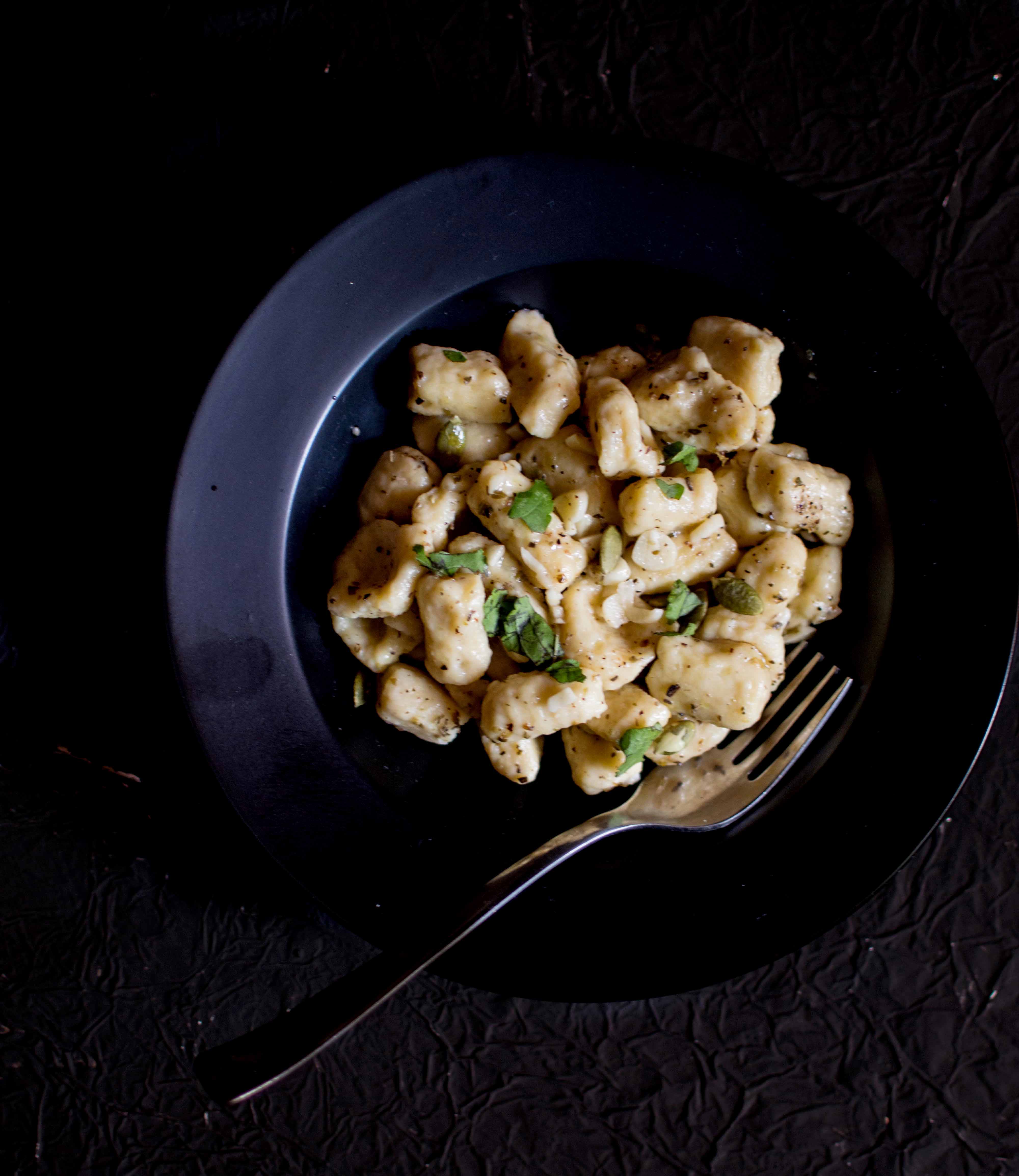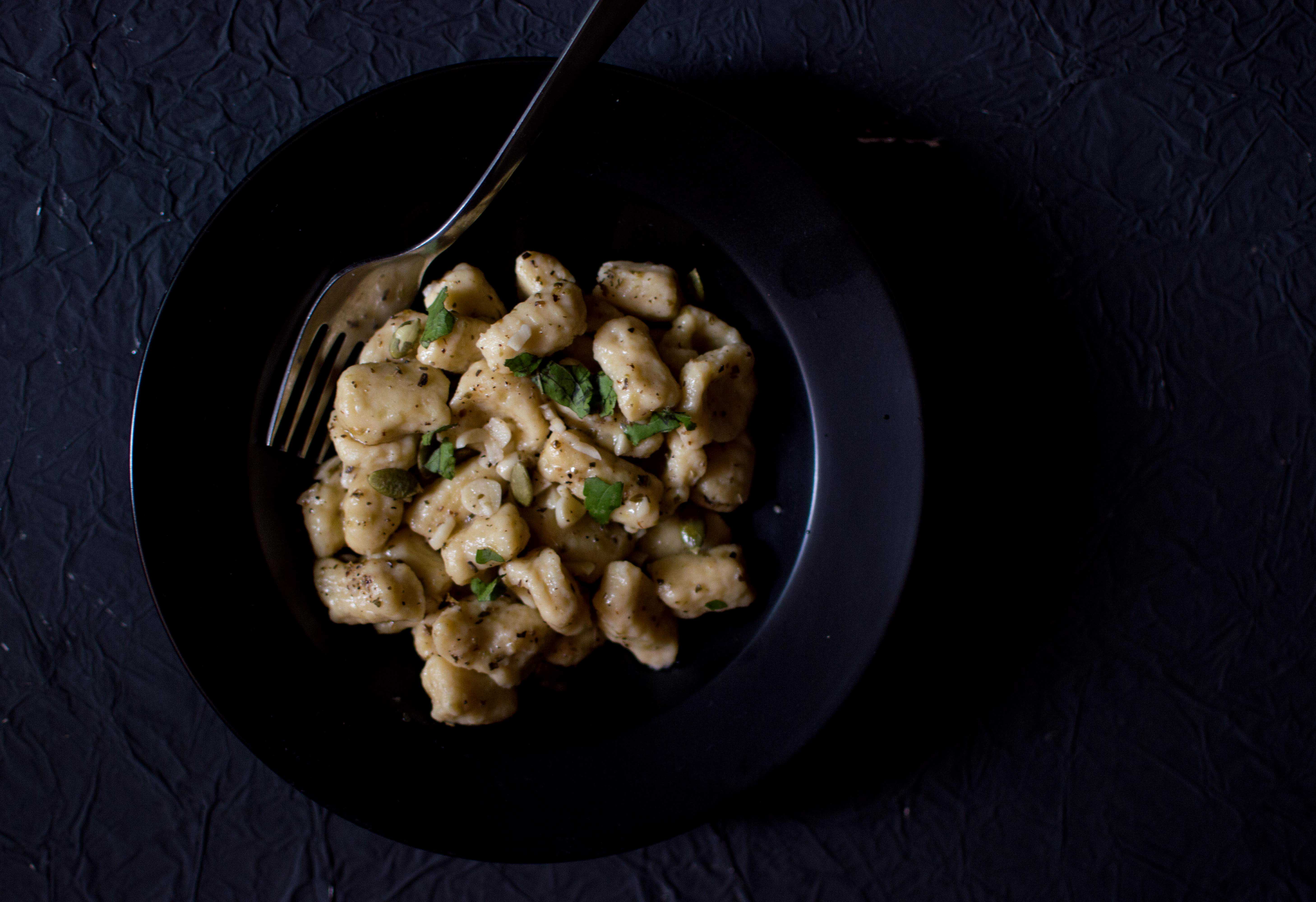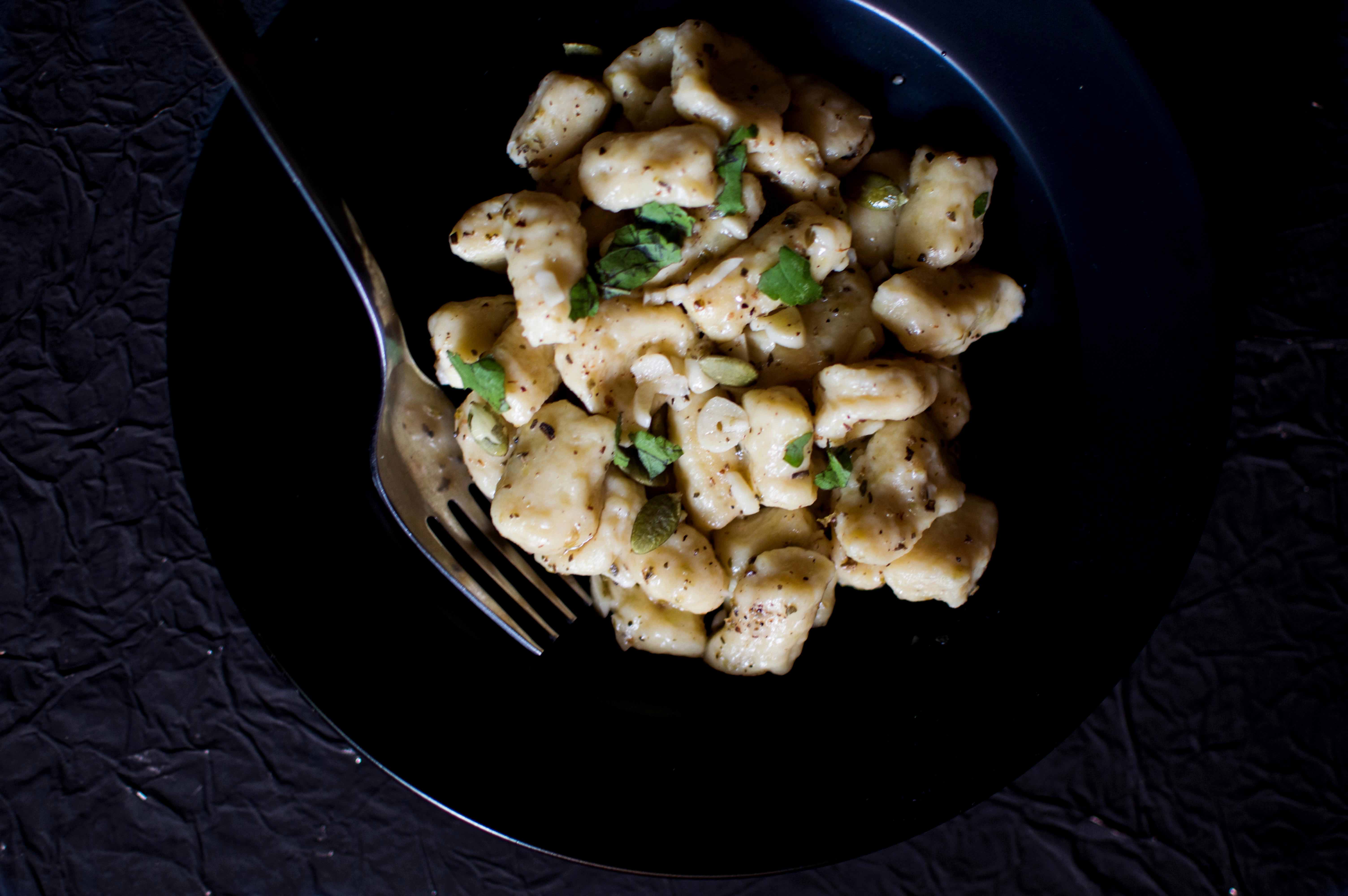 Ingredients
Potatoes – 4, medium-small
Egg – 1
All-purpose Flour – 1-3/4 cups + more to roll and dust
Salt & Pepper – to taste
Garlic cloves – 3 to 4, chopped
Butter – 1 tbsp
Basil – to garnish
Oregano seasoning – to garnish
Water
Method
Wash the potatoes and cut in half. Put in a microwave safe bowl, add a splash of water and microwave for 6 minutes.
Cool the potatoes, and peel off the skin. Roughly mash the potatoes and create a cavity in between.
Break the egg in between, whip the egg lightly with a fork. Mix well with the potatoes till they come together.
Add the AP Flour to the potato mix and knead until you form a soft dough.
Divide the dough into 4 portions.
Sprinkle some flour on the pastry board. Take one portion and roll into a long 1-inch doughball.
Take a sharp knife and cut into equal pieces. Roll them over at the back of a fork to add the texture.
Boil water in a pan with a pinch of salt.
Add the gnocchi to the water. Boil till the gnocchi is afloat.
Drain the water.
Heat butter in a non-stick pan, toss the chopped garlic for a minute.
Add the cooked gnocchi and cook till fragrant. Season with seasoning and fresh basil leaves.
PRO Tips
Make sure you dust a lot of flour to avoid the gnocchi from sticking to each other.
Don't over-cook the gnocchi. Make sure you take it off heat as soon as they start floating on top.
Works best with light sauces.