Synonymous with Japanese Food, we have always had an excellent experience at Guppy. With them turning 5 this September, Guppy has curated a 5-course meal of absolute stunners from their menu. Think pork belly, fresh sushi, salad and more. Starting with a toast with Sake. Cheers to Guppy Turns 5.
Read our old stories from Guppy and Poke Bar.
Chomp on some salted Edamame, to begin with.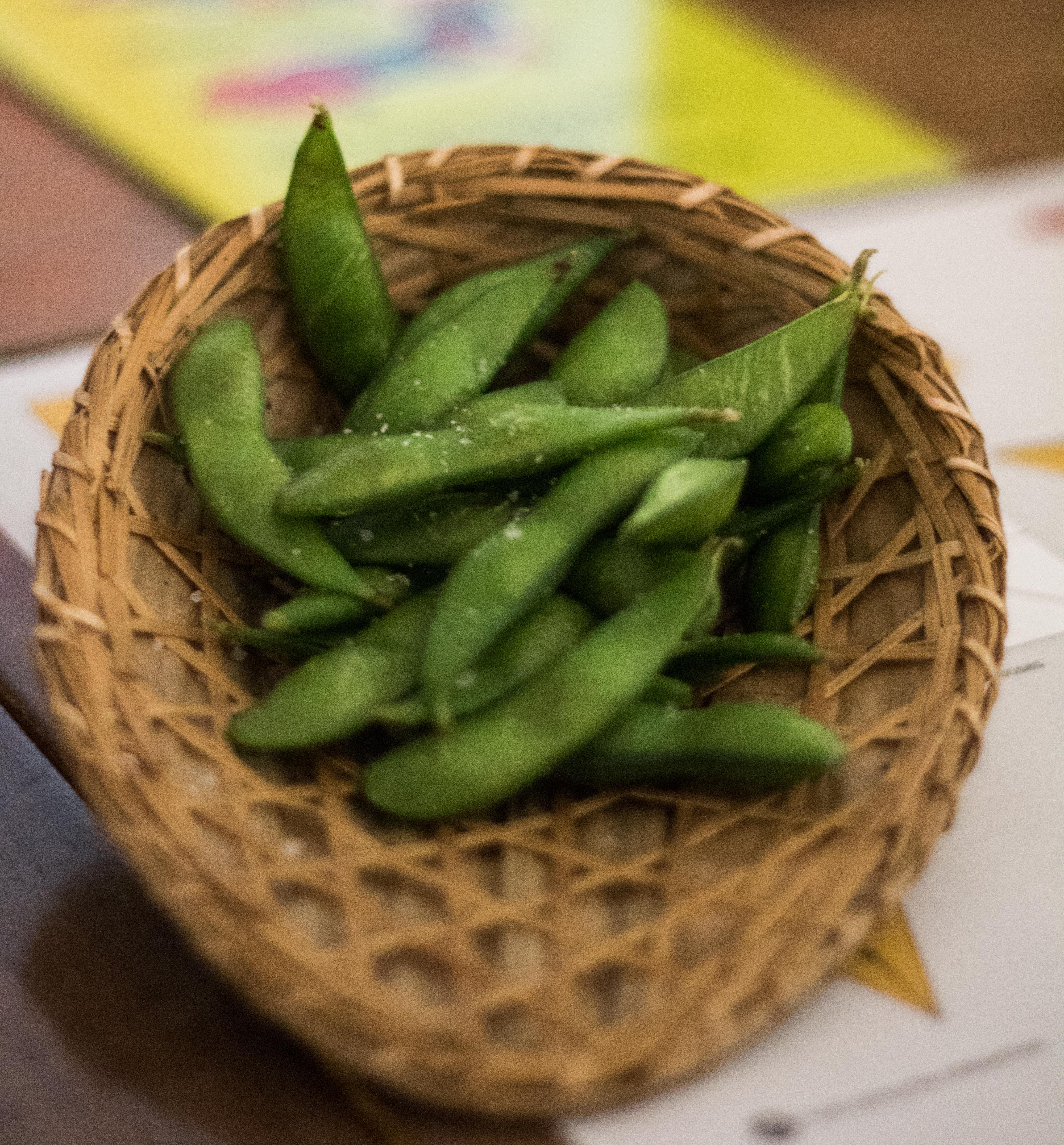 First Course
Mushroom Suimono – a mushroom broth soup with truffles and truffle oil makes for a really light and toothy start to our laving five-course meal. Chirashi Seafood Salad – prawns, tuna, salmon, crab, greens, nori tossed in a refreshing sesame dressing. Topped with fish seeds, the salad is very refreshing and I feel would make for a great Poke bowl too.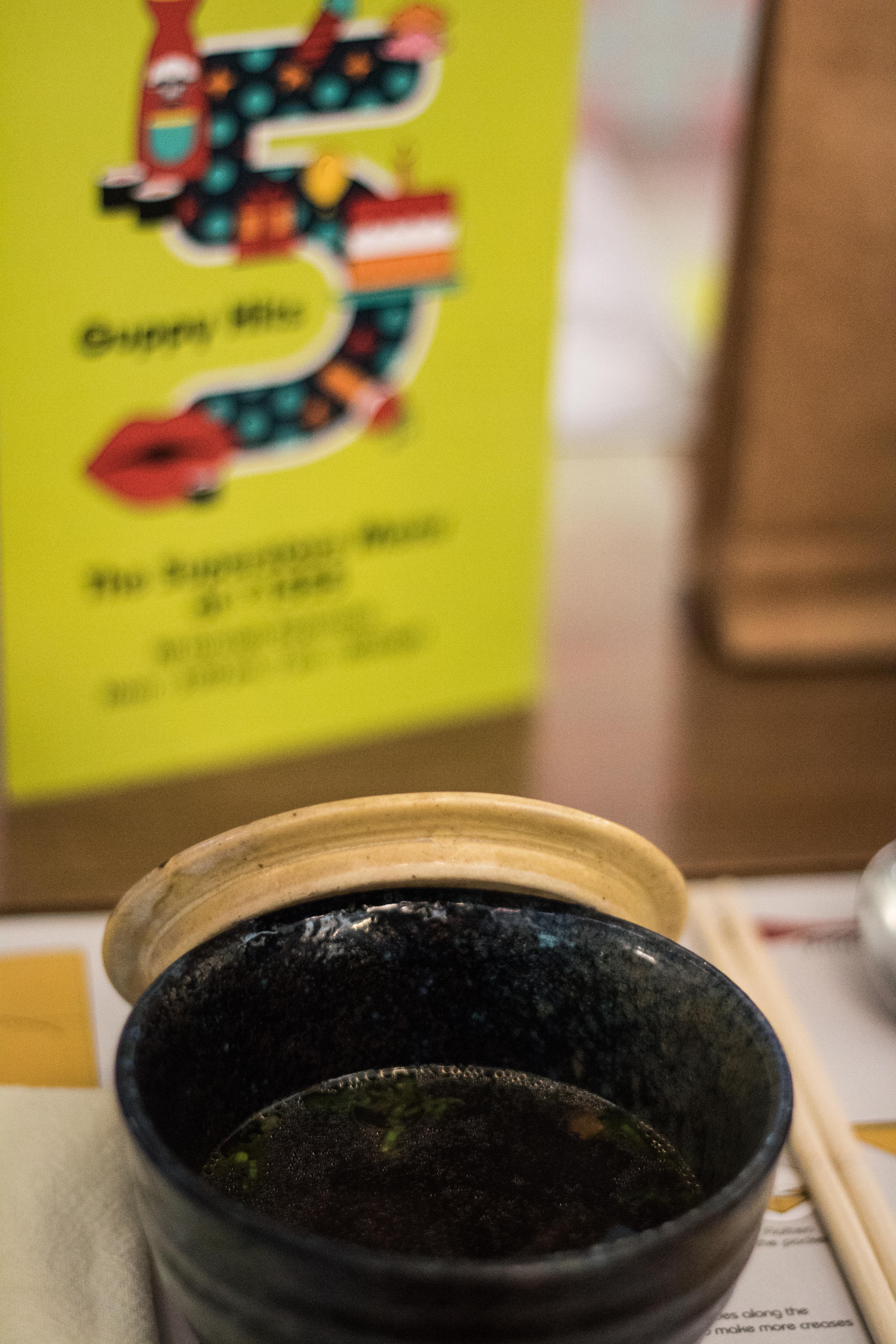 Second Course
Chicken Karage – a classic at Guppy, the Japanese version of soy and sake marinated fried chicken served with spicy kewpie sauce. These crunchy chicken bits are also topped with fresh sesame and spring onion, making it a very authentic Korean favorite.
Third Course
Sushi – we tried two of the most signature sushi rolls at Guppy. Aouri Salmon Nigiri and Spicy Tuna Uramaki. The salmon was a creamy classic nigiri roll topped with roe. Tuna Uramaki, on the other, hand could have been definitely better. Tuna, spicy mayo, fish eggs, cucumber, tempura fritters and topped with sesame seeds. A classic, but could have done better with some more mayonnaise.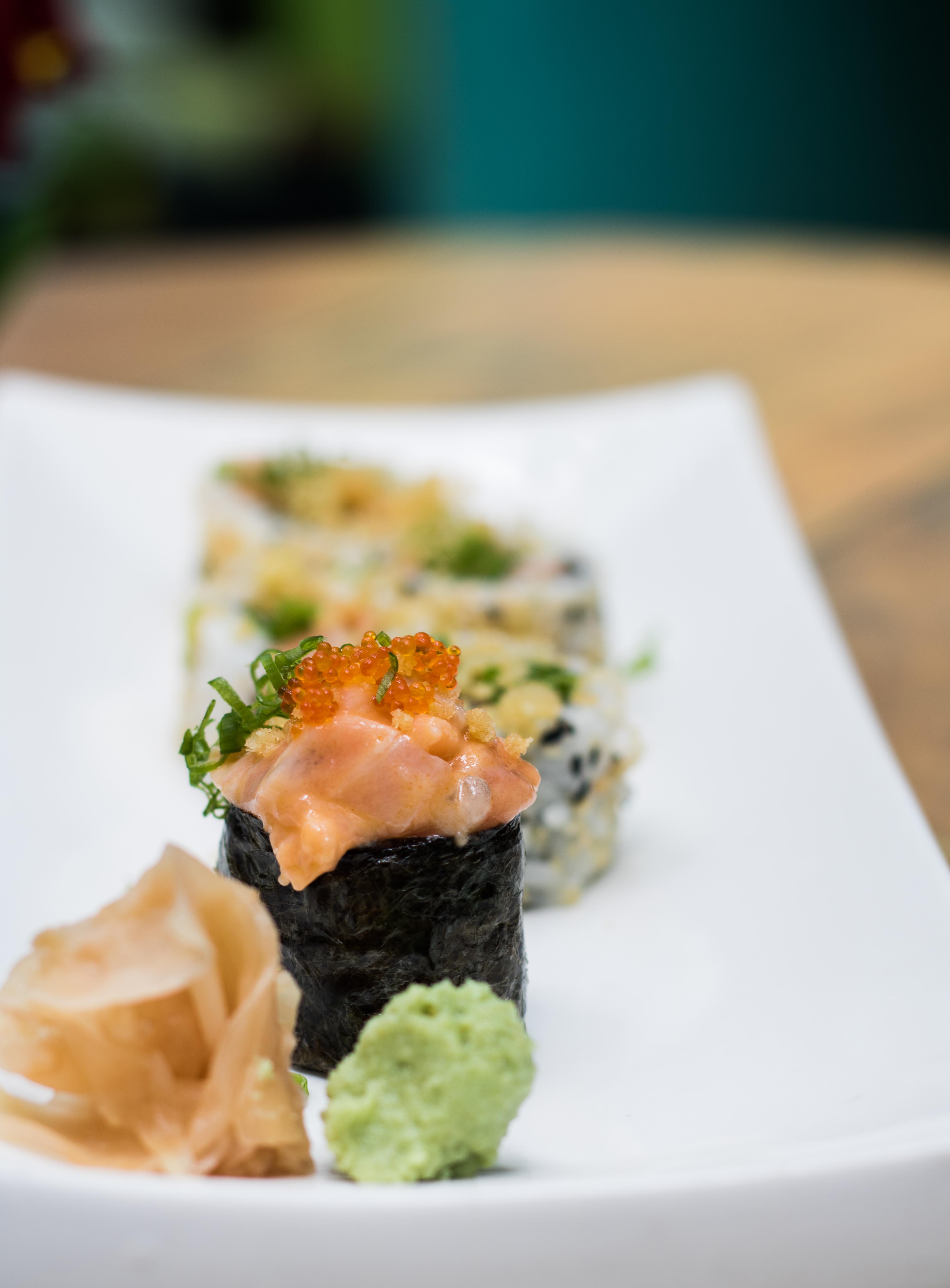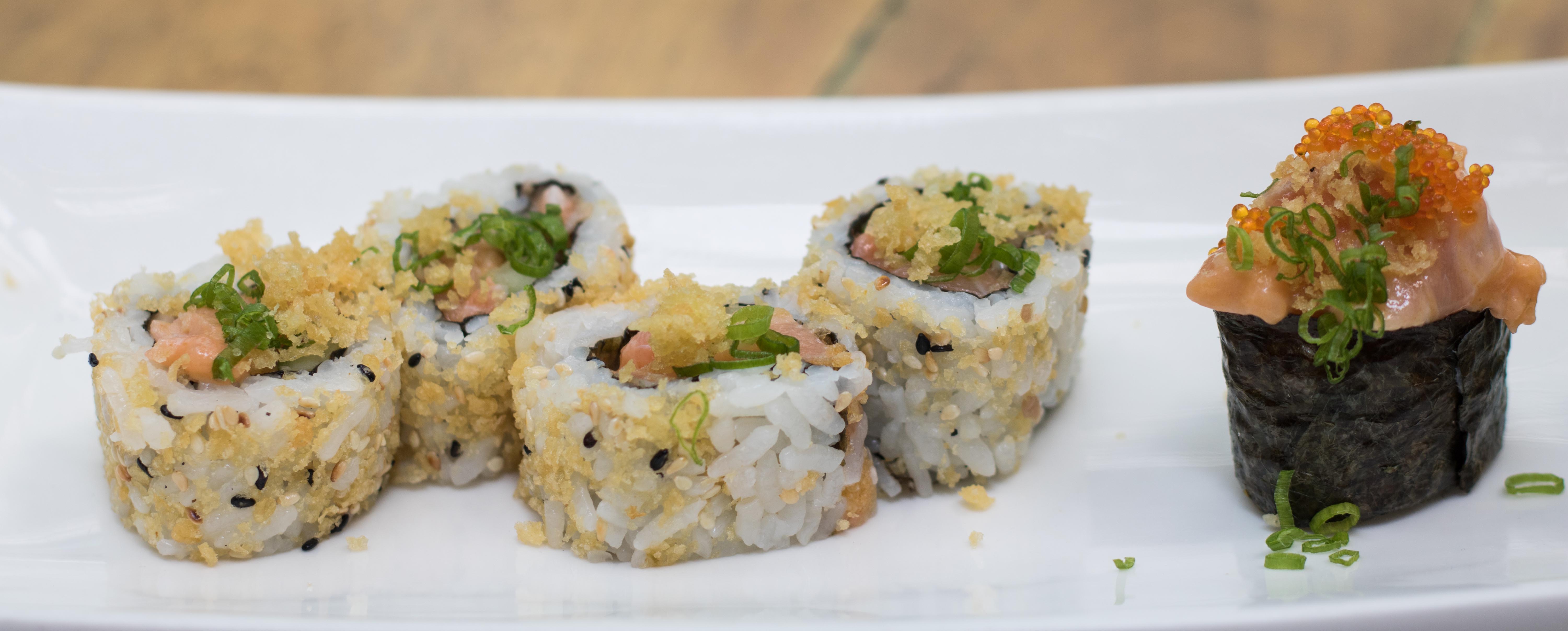 Fourth Course
Mains were an exciting affair with Tenderloin Cubed Steak and of course the Signature Pork Belly. Pan seared tenderloin cubes, Japanese sesame sauce, and vegetables. The tantalizing Japanese steak is topped with sesame seeds, asparagus, and beans in a light soy sauce. Guppy's Signature Pork Belly is hands down the best in the city. Slow braised pork belly, glazed with soy honey and served with mustard miso sauce. This meaty belly is all you need to complete your satiating Guppy experience. We teamed our mains with rice and noodles.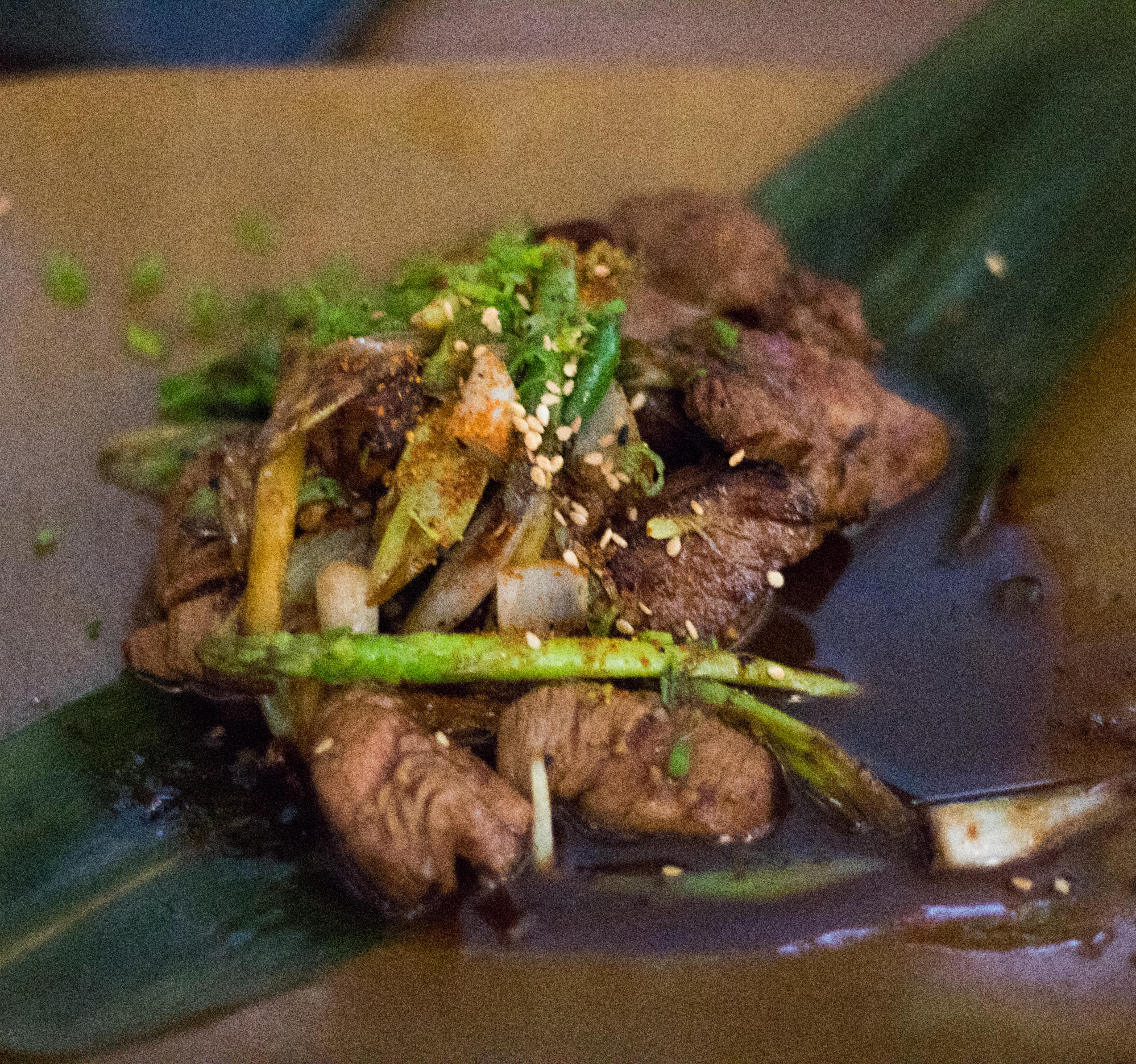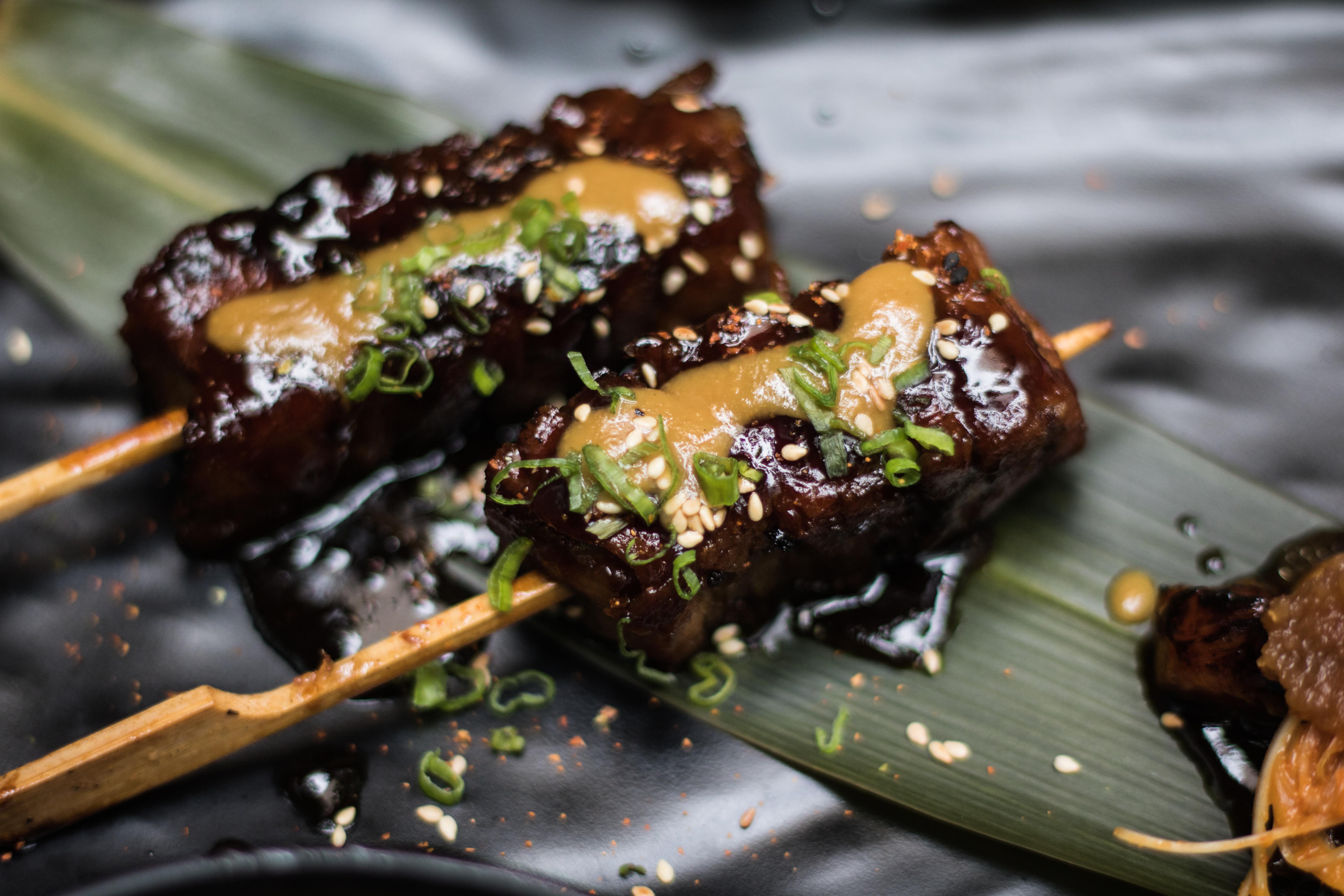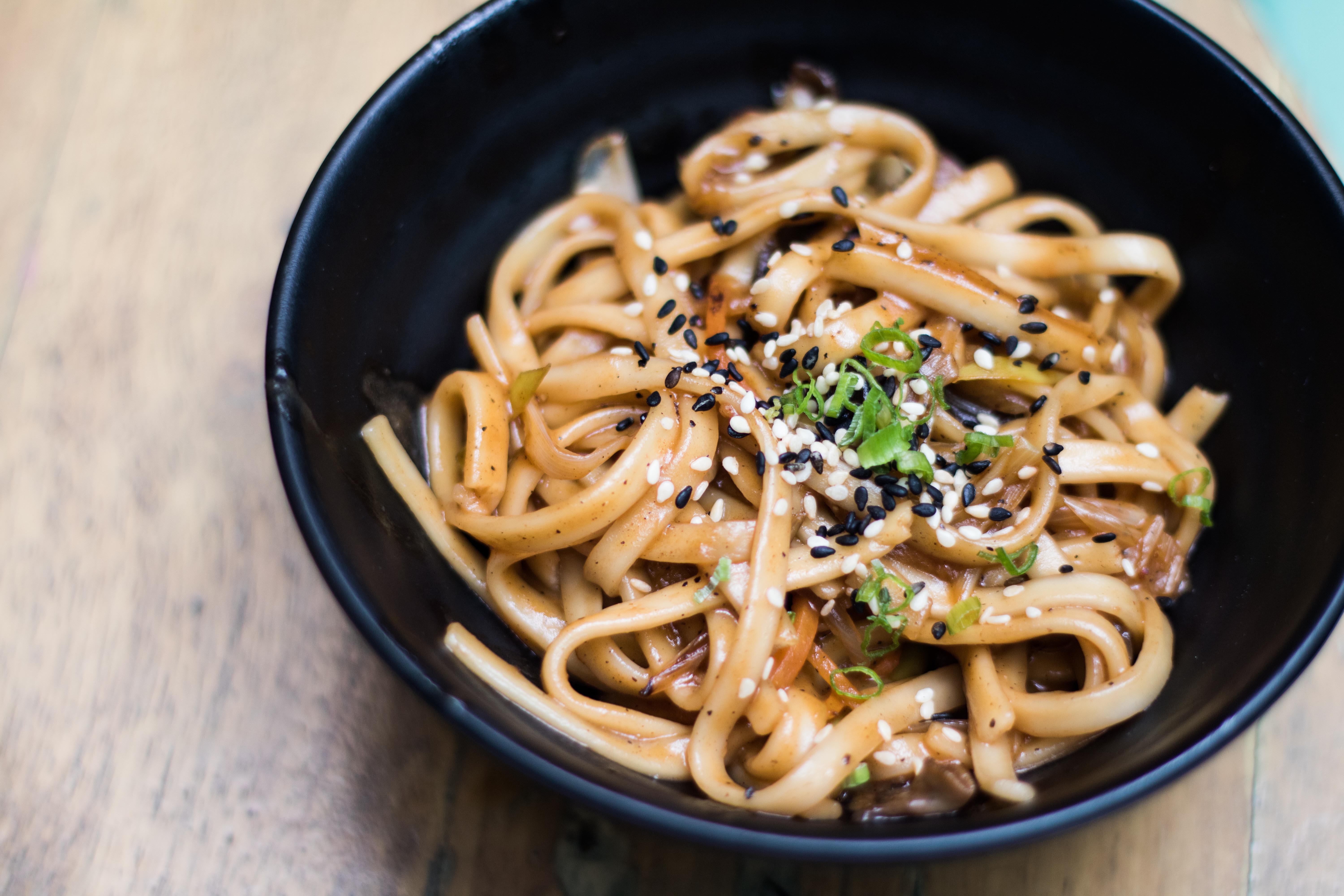 Fifth Course
Desserts included small portions of red velvet cake, Matcha pudding, and chocolate coated cashew nuts.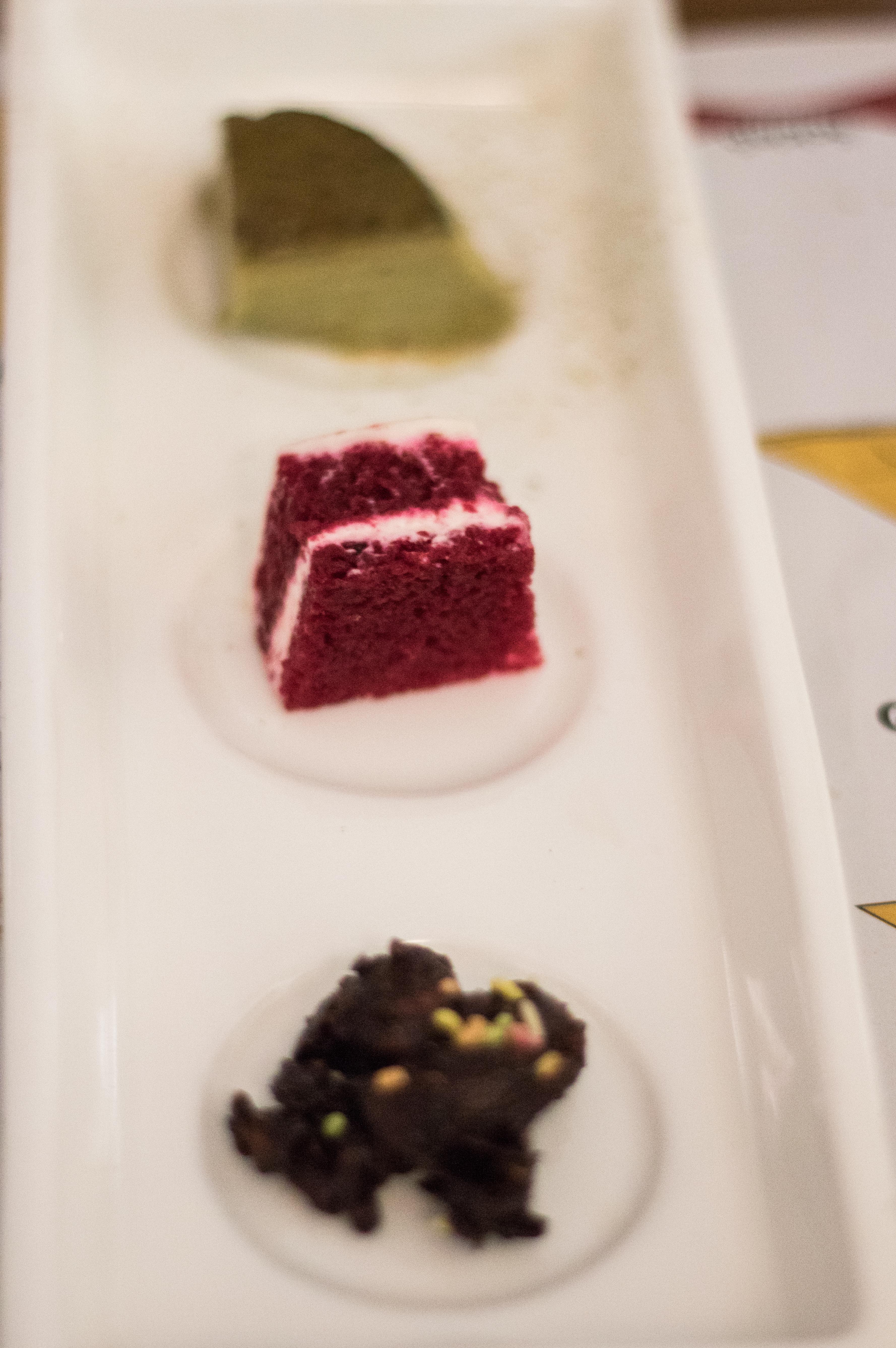 Guppy turns 5 with an absolutely stunning 5-course menu of Guppy signatures. They have tons of offers going on throughout September. Follow them here.
Where? Guppy, Lodhi Colony
Cuisine – Japanese
Cost for two – 3500 INR approx