Maggi has been a meal for many a night and upgrading it to a healthier and heartier meal seems only natural. Since I bought a lot of Thai curry pastes from Singapore I tried Maggi with chicken in yellow Thai curry. This Soupilicious Maggi is hearty and makes for a great dinner option. And healthy-ish – Maggi with chicken and yellow Thai curry.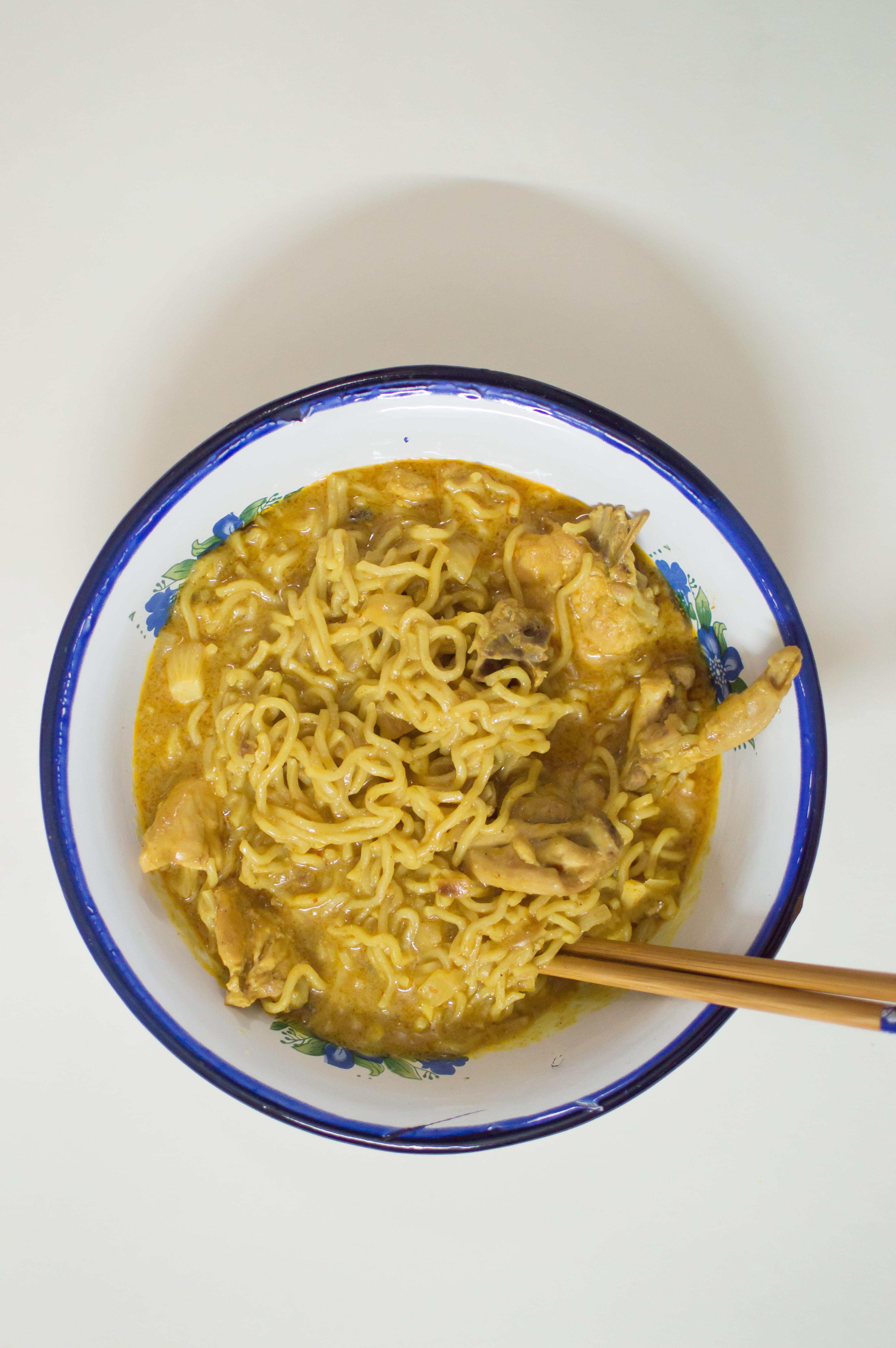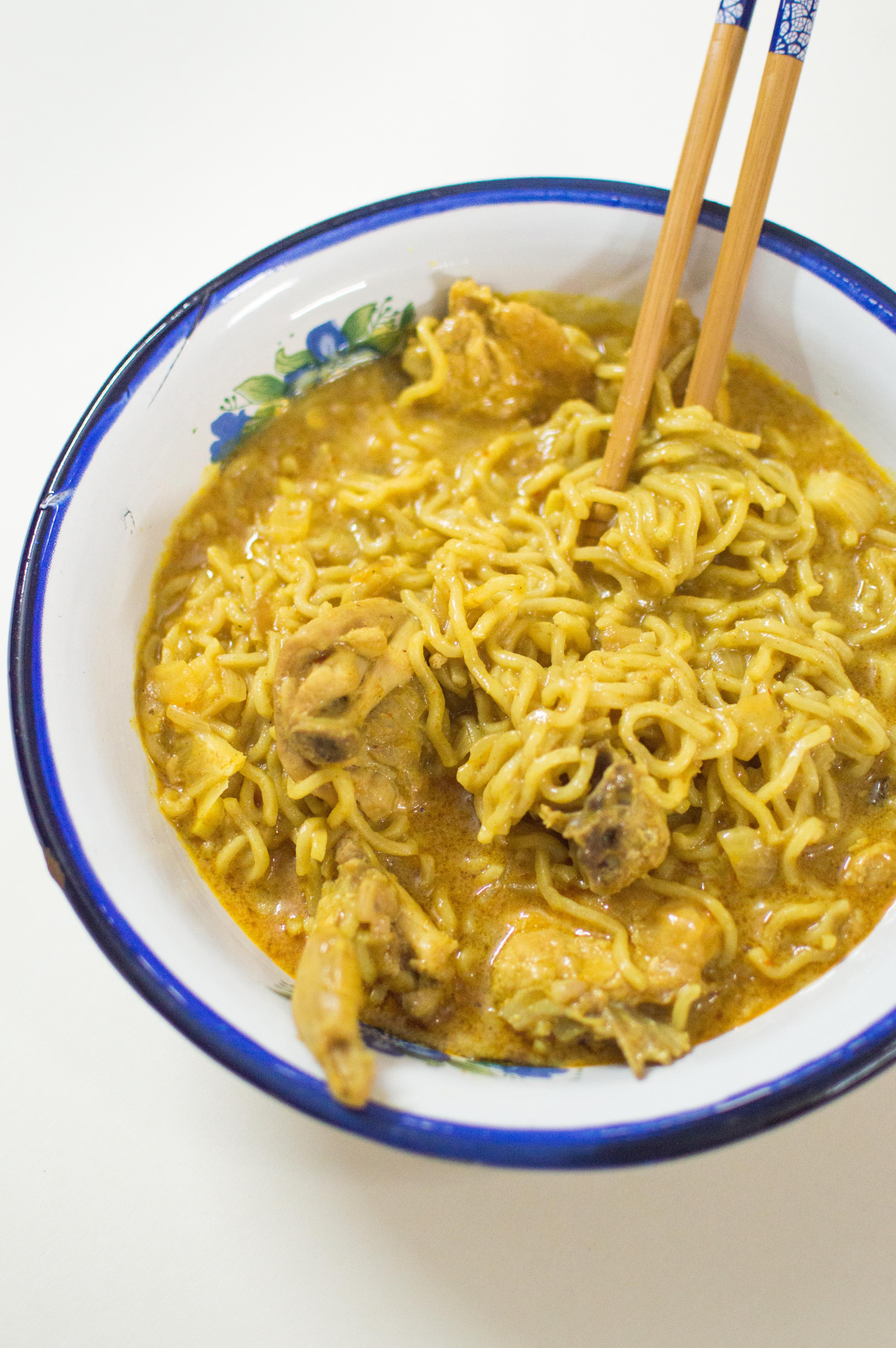 Ingredients
Maggi – 1 cake
Chicken – 200 g
Yellow Thai curry paste – 2 tbsp
Garlic – 3 to 4 cloves
Coconut milk – 2 cups (fresh coconut milk recipe here)
Butter – 1 tsp
Water – 1 cup
Method
Rub salt and pepper (as per taste) on the chicken and marinate for roughly two hours.
Boil water and parboil the noodles. Set aside to cool.
Meanwhile, add water in another pan. Add the chicken and boil for 10 minutes. Drain and save the stock.
Heat butter in a pan, add the garlic. Cook till fragrant.
Add the yellow Thai curry paste, cook for a minute.
Transfer the chicken to the pan, cook from both sides for 5 to 7 minutes.
Add the coconut milk and stock, bring to a boil.
Put the noodles in the pan, simmer and cook till thick.
Serve Hot!