A recent obsession with French Toast, after making French Toast Muffins I found this amazing Vegetarian French Toast Recipe. Now, I like to think of this as a breakfast bread pudding. Healthy, vegetarian and hello, chocolate. Top it with your favorite fruit and nuts.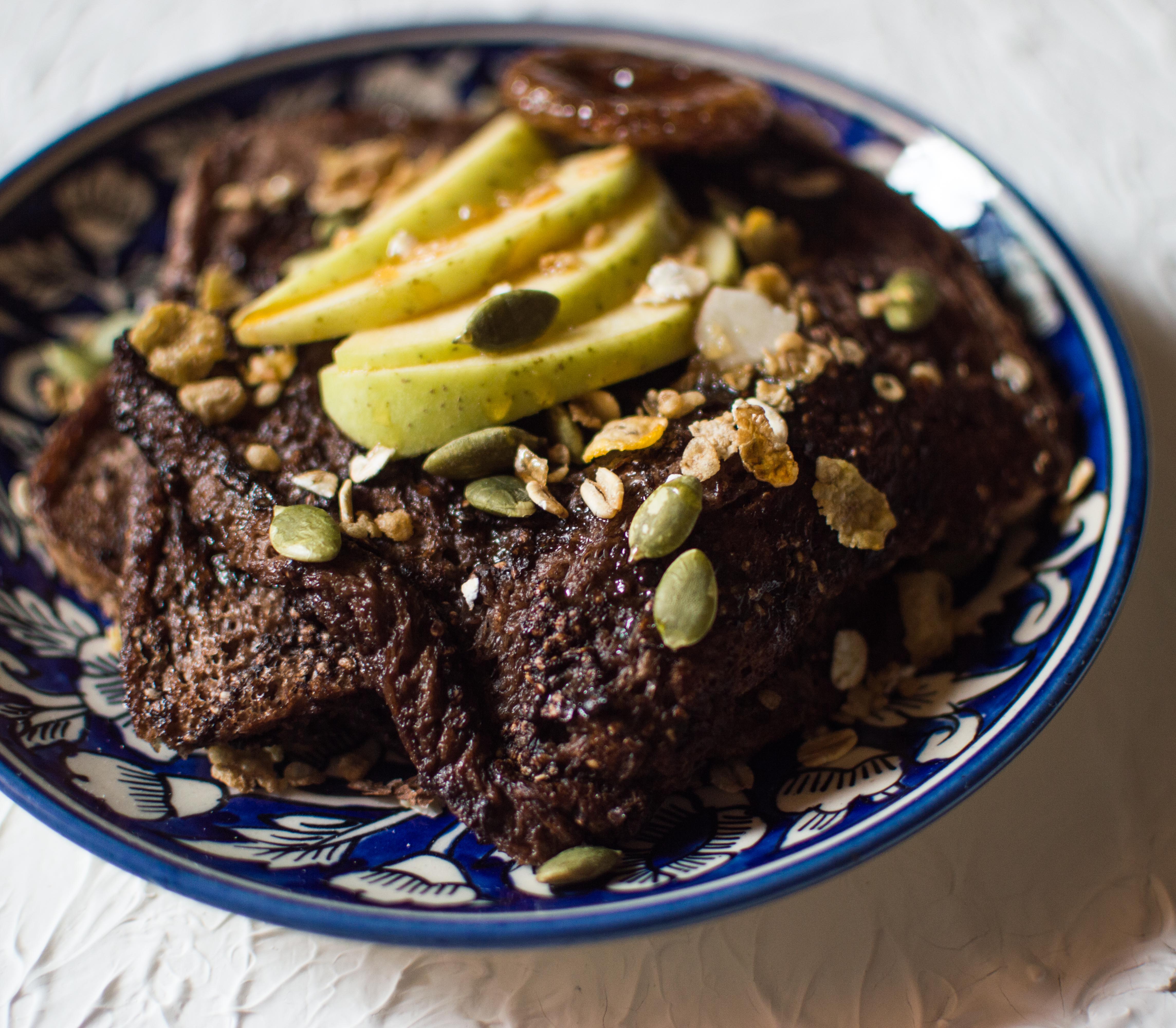 Ingredients
(Serves 1)
Bread – 3 slices
Milk – 1 cup
Chia Seeds – 1 tbsp
Cocoa Powder – 2 tbsp
Vanilla Extract – 1 tsp
Pink Salt – a pinch
Pumpkin seeds – 1 tbsp
Honey – to drizzle
Green apple – a few slices (or any other fruit of your choice)
Extra virgin coconut oil – to cook
Muesli – to garnish
Method
Mix the milk, chia seeds, cocoa powder, vanilla, and salt together.
Soak the bread in the mixture completely.
Heat some oil on a tawa and cook the soaked bread on both sides till the bread dries up.
Repeat for the other two slices.
Stack the pieces on top of each other. Garnish with pumpkin seeds, muesli, apples and drizzle with honey.
Happy Chomping 🙂