Turmeric prawn spaghetti – my new found obsession with cooking spaghetti has two very simple reasons. One, it cooks much quicker than penne or fusilli. And second, that I finally found my long lost spaghetti spoon, so no straining hassles. With a few prawns left from last time's curry. Turmeric marinated prawns, cooked with butter and garlic, spaghetti and chilly flakes.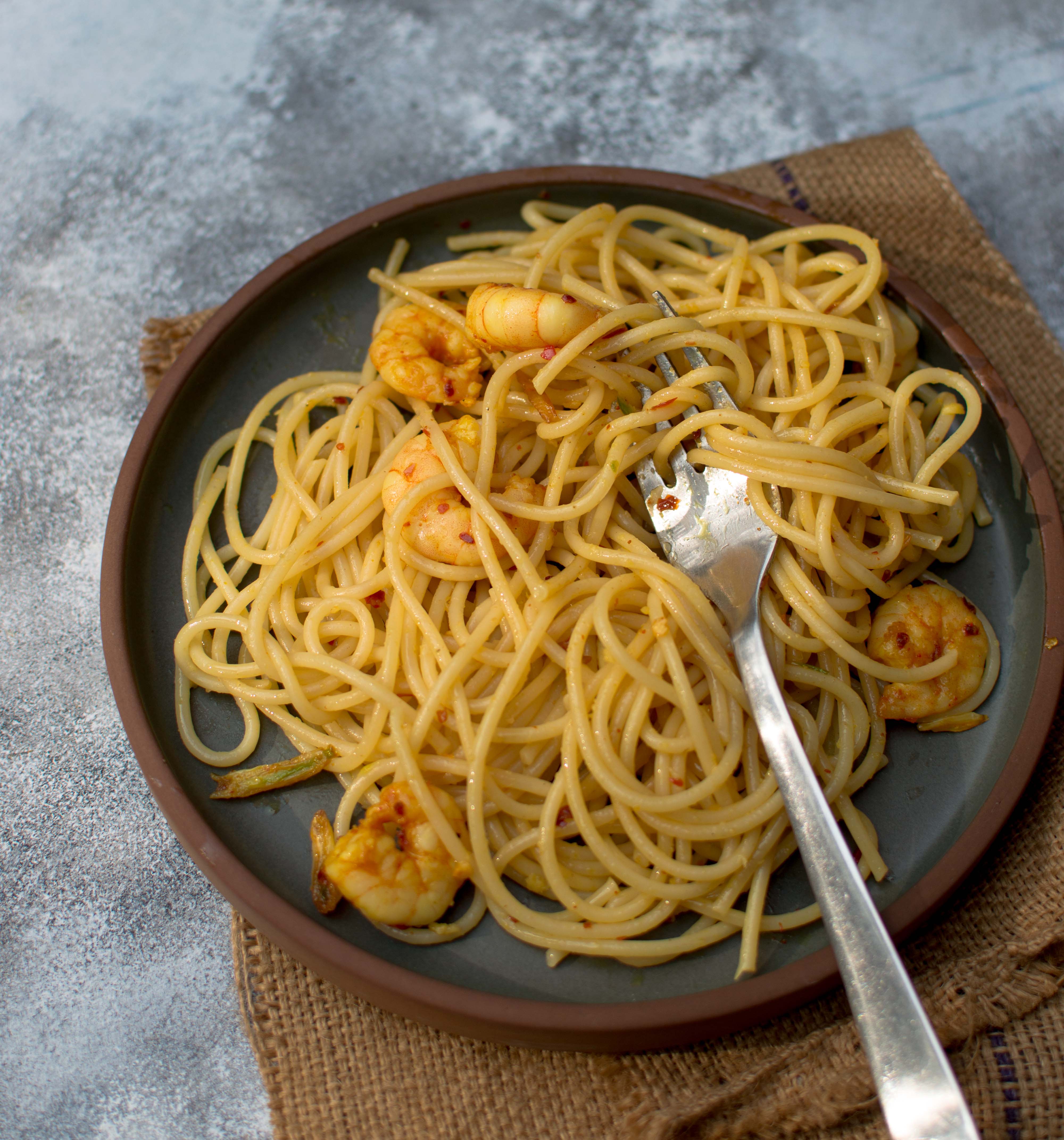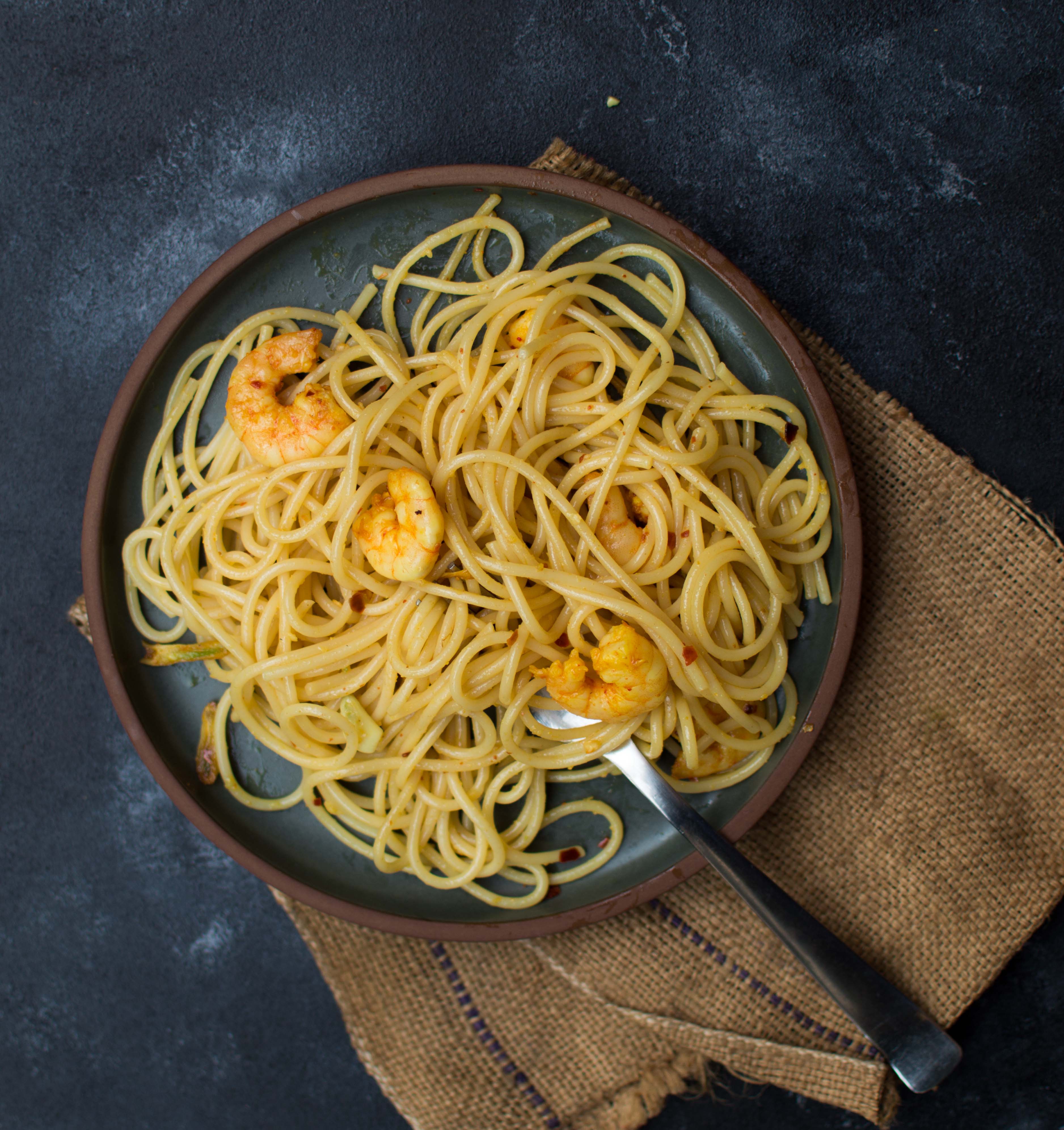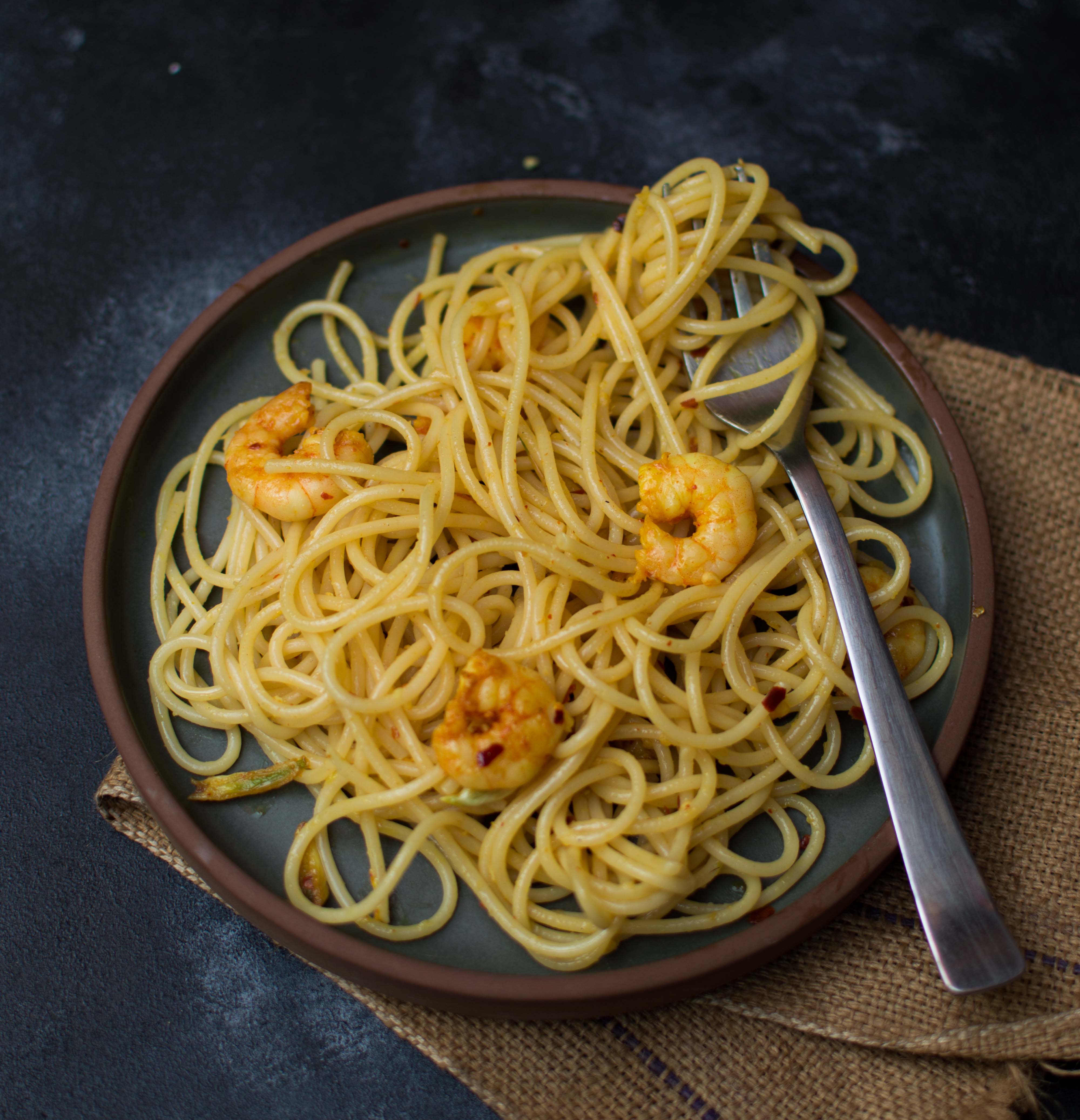 Ingredients
Prawns – 8 to 10
Spaghetti
Butter – 1 tbsp
Garlic Cloves – 3, chopped
Chilly flakes – 1 tsp
Turmeric – 1 tsp
Salt – to taste
Olive oil – 1 tsp
Method
Thoroughly wash and marinate the prawns with turmeric and salt. Rub on the prawns gently and keep aside for 2 hours.
In a large pot, bring water to a boil and add the spaghetti to cook it.
Heat olive oil in a non-stick pan, add the butter so it doesn't burn.
Add garlic cloves, stir and cook for a minute.
Add the prawns, and cook for 3 to 4 minutes or until the prawns are done.
Stir occasionally.
When the prawns are done, lower the heat, and add the cooked spaghetti into the pan.
Add the chilly flakes and a ladle full of pasta water from the spaghetti.
Cook on a low flame till the time the pasta comes together.
Turmeric prawn spaghetti is ready to be gobbled up.
The turmeric marination lends a beautiful individuality to the spaghetti.