No basic porridge. My fusions are proof that I absolutely adore creating the craziest things out of basics of the kitchen. This time, it was another recipe with the humble porridge. Plucked some fresh lemongrass from the garden, pineapple, and daliya. Yellow Thai Curry Porridge serves as a great updated brunch option.
More porridge recipes? Here is a Buddha Bowl and my favorite Poha.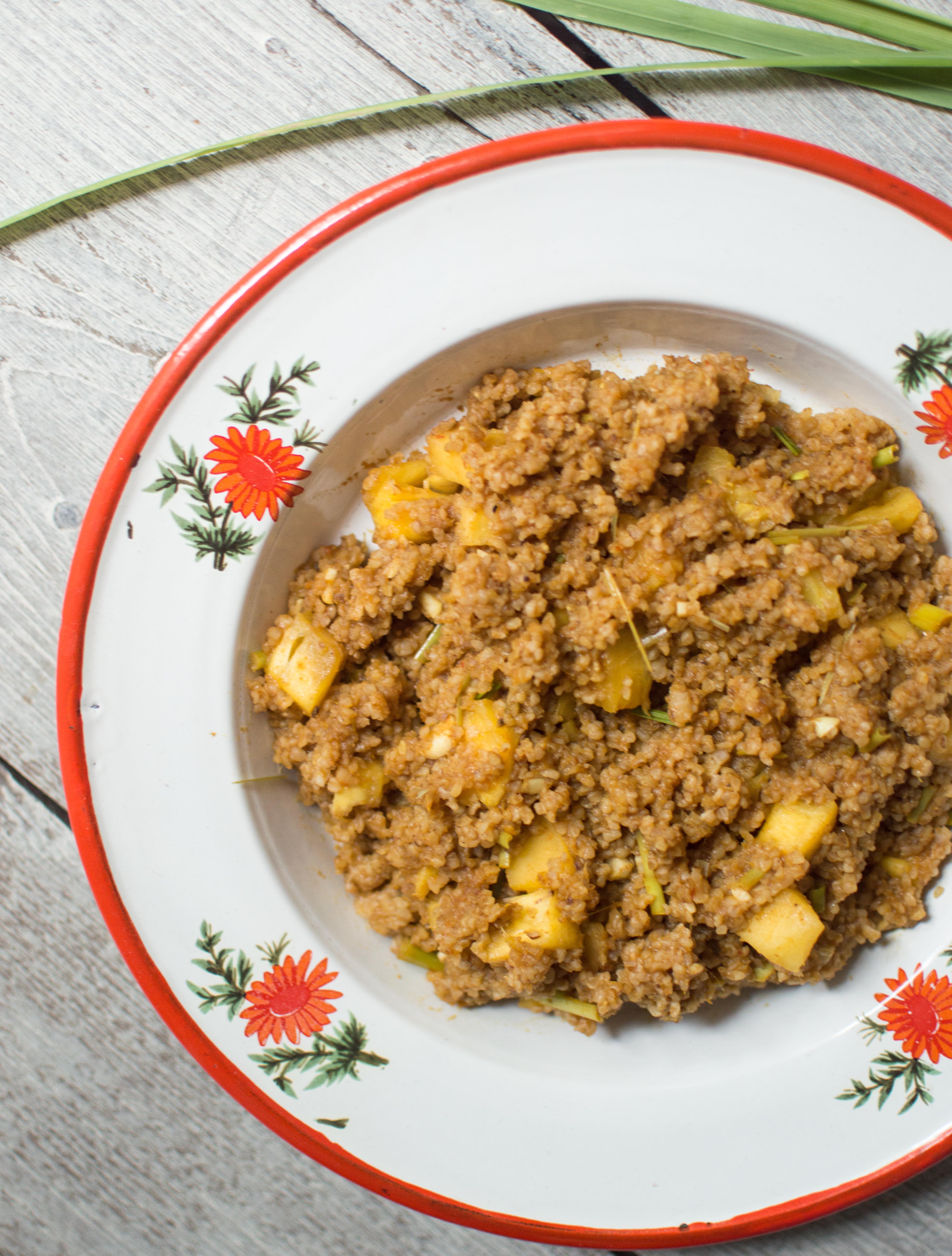 Ingredients
Daliya – 1 cup
Pineapple, diced – 1/2 cup
Yellow Thai Curry Paste – 2 tbsp
Garlic cloves, finely chopped – 2 medium
Lemongrass, chopped – 3 stalks
Olive oil – 1 tsp
Method
Soak the porridge in water for about half an hour.
In a pressure cooker, add the soaked porridge and just enough water to cover the porridge.
Cook for 5 minutes and turn off after one whistle.
Let the steam off, and let it cool down for 5 minutes.
Heat olive oil in a pan.
Add the finely chopped garlic and cook for a minute.
Add the Thai curry paste and cook for 2 minutes. Pour in some water so the paste liquifies.
Transfer the porridge and pineapple to the pan.
Sprinkle the chopped fresh lemongrass and toss well.
Cook till the porridge comes together.
I used fresh pineapple, in case you are using the canned ones, be sure to get rid of the sugar syrup.
You can also add boiled lemongrass water instead of whole stalks.
Happy Chomping 🙂